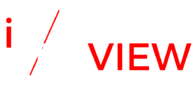 The rise of Joe Rogan. Just how dangerous is he? 
If you've been on the internet this past week you may have seen Joe Rogan, Russell Brand, Spotify all trending amid a frenzy of outrage, claims of 'cancellations' and apologies. The recent controversy surrounding the American podcaster started when Neil Young pulled his music from Spotify over company golden boy Joe Rogan's Covid misinformation. Spotify backed Rogan, and Young and Joni Mitchell pulled their catalogues. Following the situation, Spotify users started to delete their accounts and many have been vocal about the dangers of misinformation. Rogan since apologised and pledged to do better research to limit the misinformation. 
Since then, the internet has been digging up dirt on Joe Rogan – from video's showing him using the 'n-word', jokes about child abuse and his gross laughs at stories of sexually exploiting young women. 
Joe Rogan has apologised, Spotify apologised – and whilst people keep cancelling their memberships – the streaming platform won't abandon Rogan, and he's made it clear he won't abandon them (even with a $100 million offer from a right-wing platform). 
But how did Joe Rogan rise to such heights, why is he so popular and why won't Spotify quit him? 
Young men today are 'hungrier for guidance' than previous generations ever were.
Joe Rogan's rise has been astronomical. He's a college dropout turned stand-up comedian, who worked his way up to the top of Spotify – signing an apparent $100 million contract with the company and establishing himself firmly as one of the world's media titans.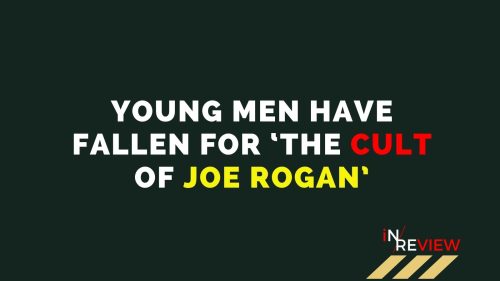 It's perhaps that story – the idea of the 'American dream' where some of Rogan's appeal lies. He's no stranger to controversy and still attracts the biggest names from across the political spectrum, from the world of arts and science to maths, science and beyond. 
It's hard to pinpoint Joe Rogan's success to just one attribute, but an article from the Financial Times points to the idea that young men are 'hungrier for guidance' than previous generations ever were.  There is an appetite for advice and information and for remote mentors, writes FT. 
And young men have fallen for Joe Rogan because, in part, there is something idiosyncratically American about Joe Rogan – his 'frat boy' image pared with his approach of interviewing  – one that is ultimately rooted in curiosity. 
An article from the Independent says the UK has fallen for 'the cult of Joe Rogan' because the appeal of Rogan lies in his single-mindedness. 
"In an era where both right- and left-wing political forums so often become echo chambers, Rogan is an outlier. A dangerous one maybe – but an outlier nonetheless."
"The Spotify charts show he's offering something to the listener that they can't find elsewhere."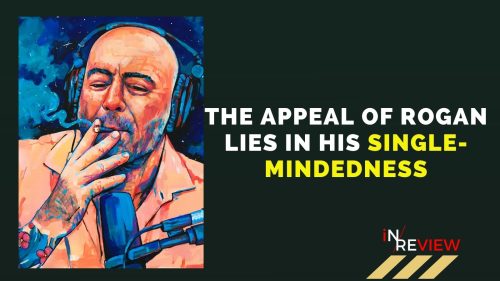 "To some extent, Rogan's approach to interviewing is one rooted in curiosity. He takes a relatively egalitarian approach to booking guests, and usually appears more than willing to indulge whatever they have to say." Rogan is known for letting his guests speak freely and at leisure and the Spotify charts show he's offering something to the listener that they can't find elsewhere.
He has unique influence - his audience is young, many and persuadable
'I talk sh*t for a living' - Joe Rogan on backlash from Covid misinformation
Men tend to like the podcast. The podcast must go.
Joe Rogan is 'extraordinarily dangerous'
Joe Rogan is Spotify's golden boy -in 2021 he was Spotify's most-streamed podcast globally, in the US and the UK. And experts say the average age of his listener is just 24. It's these two points that experts highlight to show just how dangerous Joe Rogan is. He has unique influence, scientists and physicians told Andrew Buncombe, he has the ability to reach such a large audience, and with an average age of 24 – his audience is persuadable.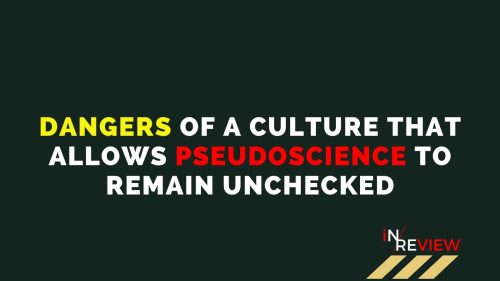 "Throughout the Covid-19 pandemic, Joe Rogan has repeatedly spread misleading and false claims on his podcast, provoking distrust in science and medicine," wrote the experts from the US, Canada, Britain and Australia.
"… celebrities have a large platform from which they can amplify misinformation. If the pandemic has had any silver lining, it's that it has highlighted the dangers of tolerating a culture that allows pseudoscience to remain unchecked."
He isn't dangerous - it's because men like Joe Rogan
But The Spectator says Joe Rogan's popularity with men is due to his podcast most "closely approximates the way the majority of us speak, think and interact with one another." and therefore "it means it needs to be cancelled." 
The article argues that the real reason culture warriors want to take down Joe Rogan is due to the fact that men like it – and it must go! 
"This means it needs to be cancelled. If you're trying to organise a cultural revolution and bring down the patriarchy, the existence of The Joe Rogan Experience – a bastion of relatively guiltless masculinity that draws an audience of tens of millions of men three times a week – is unhelpful in the extreme."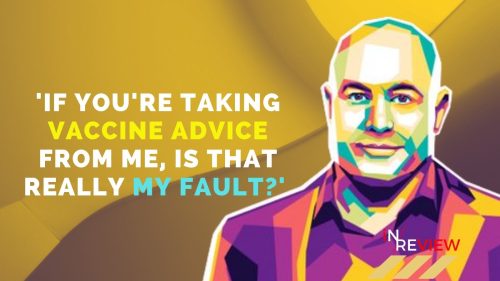 In response to the backlash, Joe Rogan defended himself against claims of Covid misinformation. He pointed out that " he talks sh*t for a living" referring to the backlash he's faced for Covid misinformation. 'If you're taking vaccine advice from me, is that really my fault?' Rogan asked fans in his first performance since coming under fire. 
Spotify's business model is dependent on keeping Rogan
"Rogan's lies, hate, and racism bring more listeners to the platform, which makes the company more money"
If Joe Rogan is truly dangerous. Where does the responsibility lie?
Spotify has made it clear they won't be ending their contract with Joe Rogan and looking at the charts it's obvious why. Rogan has been offered another $100 million contract to go over to a right-wing platform, where, they say they won't 'silence' him at all. Rogan declined. 
Beyond the dangers of spreading Covid misinformation, videos have resurfaced of Rogan using racial slurs, and still, Spotify has stuck by their man. 
The Nation reports that the issue is beyond just Joe Rogan – and until the platforms that profit from hate take responsibility for their actions, the problem will not go away. 
A statement from Spotify CEO Daniel Elk "made it clear the company's business model is dependent on keeping Rogan." The business model depends on lies and the dehumanisation of marginalised people because it is profitable. The CEO says they don't want to 'silence' Joe Rogan and instead quietly removed 113 episodes. 
"It's not just Joe Rogan – the entire digital space is rotten." 
The streaming platform is perpetuating a pervasive standard in the digital media landscape: that spreading lies, racism, misogyny, and extremism pays. In fact, it is a profitable enterprise for the people who spread it, and it is a profitable enterprise for the platforms that amplify it.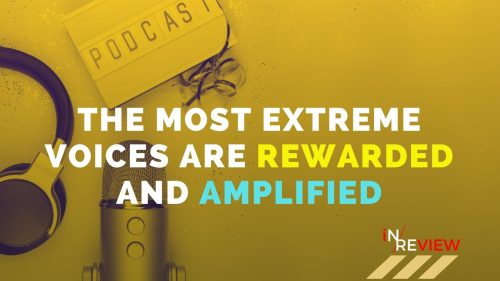 "Rogan's lies, hate, and racism bring more listeners to the platform, which makes the company more money and allows its product to keep competing as a major player in the online streaming space." 
When the most extreme voices are rewarded and amplified, our digital media landscape becomes worse for everyone. Individual creators who "traffic in misinformation and hate" should be held accountable – and so should the platforms that "reward and amplify hate at the expense of marginalised people," the article says.  
Celebrity talk show hosts have power over public opinion
Whoopi Goldberg, Piers Morgan and Joe Rogan are all part of the same problem, writes the Independent. The article looks at the power celebrity talk show hosts have over public opinion and how, when they underestimate the power their platforms hold there can be grim consequences. 
Problematic celebrity outbursts are not confined to just talk shows, but there is something about the format that "is particularly conductive to controversy." Most celebrities have a certain level of separation between the art and the artist – you can enjoy their art and dismiss their views on real-world issues. A common line thrown around is 'stick to acting/ singing' when a celebrity express views on politics – it may be an unfair request but it does attest to the modern celebrity's unsteady role in the mind of the public. ". Are these people who should be listened to, or simply indulged for their work then ignored?" 
"It's said that everything is ephemeral in the digital age, but the wrong words can still stick like mud."
Where talk shows differ is due to what the audience is tuning in for. Talk shows often attract a large audience who are tuning in not because they want news or escapism – but because they want to hear opinions.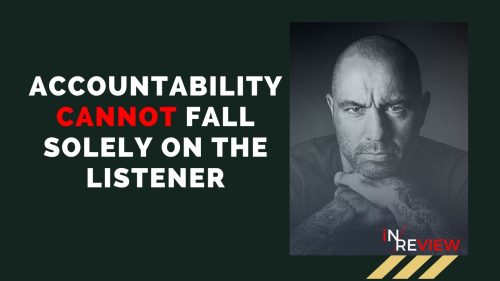 And the problem is the same with Joe Rogan. Rogan may let his interviewees drive the agenda of the conversation but "we shouldn't look his own function as a mouthpiece." He has a large, devoted group of listeners who take his opinion very seriously. "Accountability cannot be allowed to fall solely on the guest – or worse, the listener." 
Accountability cannot be allowed to fall solely on the guest – or worse, the listener.
Fact-checking & Additional resources: