India denies role in Canadian Sikh leader's murder after PM Trudeau says intelligence has credible link
India has rejected allegations made by Canadian PM Justin Trudeau that it had any role in the death of Canadian Sikh leader Hardeep Singh Nijjar, who was shot dead outside a Sikh temple on 18 June in Canada.
On Monday, PM Trudeau accused India of being involved in the murder. He said Canadian intelligence was looking at "credible allegations" linking the death and the Indian state.
Canada expelled Indian diplomat Pavan Kumar Rai over the case. In response, India expelled a top Canadian diplomat as the row worsened.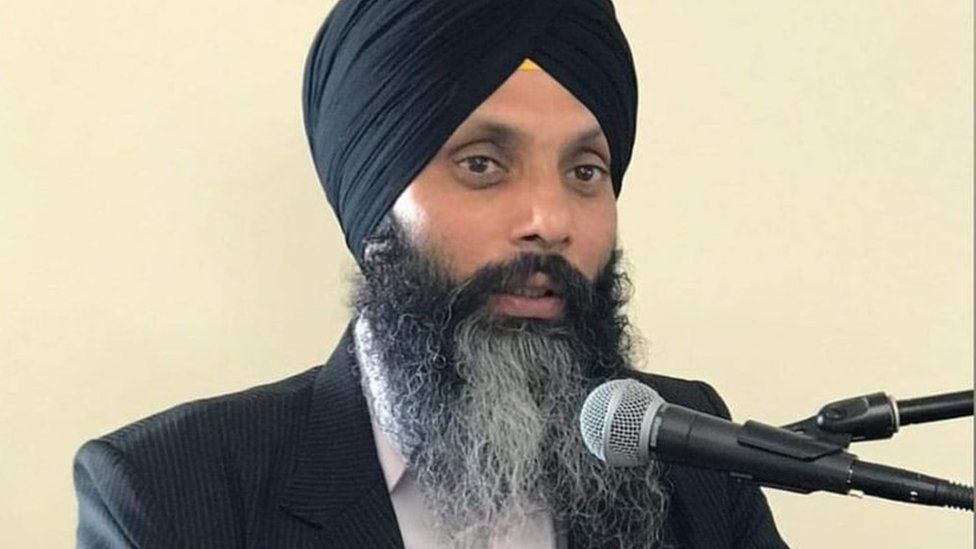 Nijjar, 45, was a prominent Sikh leader in the province of British Columbia, he publically campaigned for Khalistan – the creation of an independent Sikh homeland in the Punjab region of India. His supporters have said that he was a target of threats in the past because of his activism.
Sikhs are a religious minority that make up about 2% of India's population. Some groups have long called for a separate homeland for Sikhs.
PM Trudeau said in parliament on Monday that he had raised the issue of Nijjar's killing with Indian PM Narendra Modi at the recent G20 summit.
"Any involvement of a foreign government in the killing of a Canadian citizen on Canadian soil is an unacceptable violation of our sovereignty," he told lawmakers.
On Tuesday, India's ministry of external affairs said that it "completely rejected" PM Trudeau's claims, calling them "absurd" and politically motivated.
"We are a democratic polity with a strong commitment to rule of law," the ministry said in a statement.