Global bank stocks slump after Silicon Valley Bank collapse, despite Biden reassurances
Despite assurances from the US president that the financial system is safe, bank shares in Asia and Europe have dropped after the collapse of two US lenders.
Authorities moved to protect customer deposits in the aftermath of the collapse of Silicon Valley Bank (SVB) and Signature Bank, but investors are concerned that other lenders may still be affected. 
Global share prices dramatic drop
The global share prices have fallen sharply, with Japan's Topix Banks index falling over 7%, the worst in over three years. The country's largest lender, Mitsubishi UFJ Financial Group, saw its shares drop 8.1% during mid-day Asian trading. Smaller US banks have also suffered significant losses, leading to speculation that the Federal Reserve may pause its plans to raise interest rates.
Although President Joe Biden promised to protect the banking system, the volatility has resulted in fear amongst investors. Silicon Valley Bank customers can now access their cash after the government stepped in to protect their deposits in full.
How did Silicon Valley Bank collapse?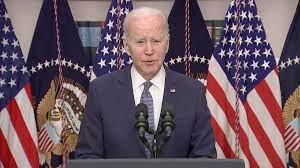 The collapse of Silicon Valley Bank is the largest bank failure in the United States since the 2008 financial crisis.
On Friday, US regulators seized the assets of Silicon Valley Bank.
The bank had been trying to raise funds to cover losses from the sale of assets impacted by higher interest rates. Following news of the bank's troubles, customers rushed to withdraw funds, leading to a cash crisis.
On Sunday, regulators also took over the New York Signature Bank, which had many clients involved in crypto and was perceived as the bank most susceptible to a similar bank run.
President Joe Biden assured the US public that taxpayers would not cover the cost of covering deposits and attempted to bring calm. But despite his efforts to restore confidence, there are concerns that the recent bank failures, which followed the collapse of Silvergate Bank last week, could signal trouble at other firms. 
---