George Santos admits he's been a 'terrible liar' in Piers Morgan interview
During a recent TV interview with TalkTV's Piers Morgan, Congressman George Santos acknowledged being "a terrible liar" after being confronted with his embellished CV.
The embattled Republican admitted to making mistakes under pressure but denied that his lies were intended to deceive the public. Instead, he explained that he wanted to gain acceptance within the local Republican party.
In an interview on Monday for Talk TV, Mr Morgan listed some of Mr Santos' falsehoods and told him that "part of your cathartic process of redemption has got to start from 'I've been a terrible liar'."
"Would you be prepared to say that?" Mr Morgan asked.
"Sure," Mr Santos replied. "I've been a terrible liar on those subjects… I made mistakes of allowing the pressures of what I thought needed to be done."
George Santos controversies
Santos' election in November as the first openly gay Republican to win a non-incumbent seat in the House of Representatives was initially celebrated.
However, controversy arose within weeks after The New York Times published a story questioning significant portions of his CV, including his education and work experience. This led to additional reporting that alleged fraud charges in Brazil, extensive campaign spending, false claims about working for Goldman Sachs and owning property, and even taking credit for producing the ill-fated Spider-Man musical on Broadway.
During the interview with Morgan, Santos expressed regret about lying regarding his college education and cited it as one of his "biggest regrets in life."
Asked why he had chosen to do so, Mr Santos said: "Expectation on society, the pressure, couldn't afford it.
"Decided I wanted to run for office, although I had built a very credible business career, but I just didn't have that part of my biography."
"I just went with it, if you are going to make up a lie, are you thinking at all?" he added.
Santos acknowledged that he previously ran for the same Congressional seat in 2020 and was not caught for embellishing his credentials at that time.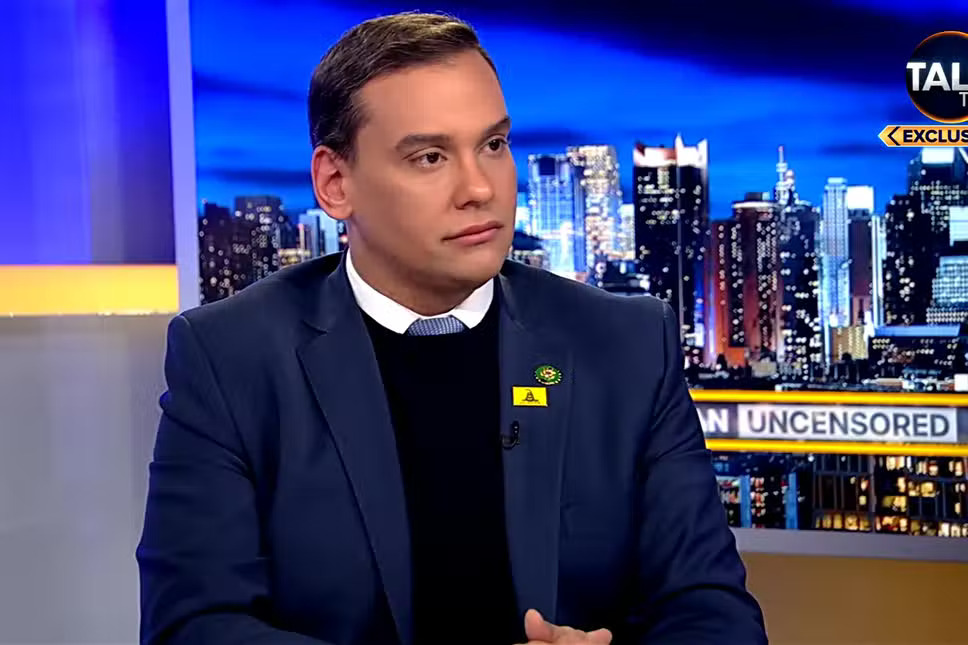 He continued to deny having claimed to be Jewish and repeated his "Jew-ish" joke.
When asked about his mother's whereabouts on 9/11, he confirmed that she was in the South Tower of the World Trade Centre and had passed away in 2016. He declined to discuss her life or allow her legacy to be scrutinised, but maintained that he was convinced it was the truth.
He expressed remorse for his actions and stated that asking for forgiveness is the first step towards making amends. He also indicated that he would not have wanted to run for office if he had known the level of pressure and scrutiny he would face. 
Investigations and allegations looming 
The embattled Congressman is facing multiple Congressional investigations and a sexual misconduct allegation from a former aide.
Mr Santos has remained defiant in the face of calls from his constituents, Democrats and Republicans for him to resign.
He has said he will see out his two-year term in Congress and would likely stand for reelection in 2024.