'False' footballers evacuated with Afghan women's team whilst real players left behind
According to a BBC investigation, not all of the Afghan female footballers who were evacuated to the UK in November 2021 were top-tier players, despite claims that they were.
The evacuation was carried out due to concerns that women footballers were at risk from the Taliban, who viewed the sport as un-Islamic.
However, some former Afghan players, coaches, and officials identified 13 individuals who they believed were not members of the teams listed in the submission to the British authorities.
One former player who remains in Afghanistan expressed resentment that some individuals with false credentials were able to leave the country while genuine players were left behind.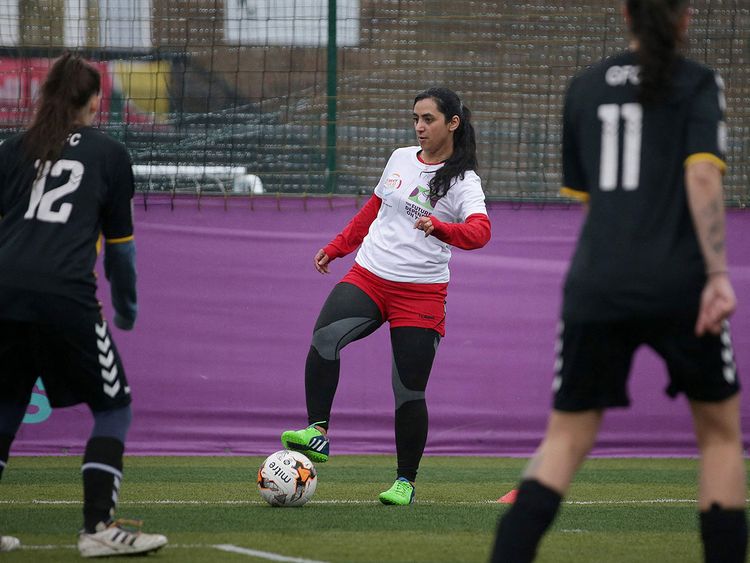 Sabriah Nawrouzi, a former captain of the Herat Youth Team, who was evacuated along with her teammates, claimed that some of the women who claimed to be part of her team could not play football.
Siu Anne Gill, who ran the Rokit Foundation charity involved in bringing the footballers to the UK, claimed that the Home Office failed to check the credentials of the women footballers on the flight, relying instead on names provided by Khalida Popal, a former Afghan international player and campaigner. 
Popal denied any wrongdoing and said that any suggestions that she knowingly helped non-footballers to claim asylum through the scheme were wrong.
The Home Office said that it worked with a number of organisations to identify and refer the group, undertaking security checks as part of the process and that it would investigate any evidence that the information provided was incorrect.
---