BRIEF – 

ME

!

– DAILY

 NEWS BRIEFING
In today's briefing update, Afghans are divided following the United States troops' partial exit. In Australia, the second state of emergency has been announced amid the ongoing bushfires and rising temperatures. 
In the US, President Trump has been impeached! Charged with high crimes and misdemeanours – he is the third US president to ever be impeached. 
Indian prosecutors claim they have uncovered an assassination plot of prime minister Modi, charges have been submitted. In the UK, the Queen is to set out the Conservative government's Brexit and NHS plans in the Queen's Speech.
Entertainment, disgraced movie mogul, Harvey Weinstein, says he's become the "forgotten man." 
ALL this and more in today's news briefing – A daily roundup of all the news headlines that you need to know, summarised as part of WTX News Briefing.
…………………………………………………….
'US has failed us'. Afghans divided over troops' partial exit
Arab News speaks to Shah Mahmoud as he expresses his frustration at Washington's failure to secure the country, despite 18 years of fighting.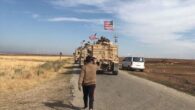 "We do not know what America is up to here. One day, they talk about increasing the presence of troops, then later warn about a complete or gradual withdrawal. We want peace and America has clearly failed to bring us that," the 46-year-old said. 
Around 4,000 US troops left the country on Monday. The drawdown was one of several conditions requested by the Taliban to secure a peace deal.
Read the full story on Arab News
…………………………………………………….
Australia declares a state of emergency for New South Wales amid bushfires and record temps
France24 says Australia's most populous state declared its second state of emergency in two months on Thursday as extreme heat and strong winds were expected to fan scores of uncontrolled bushfires.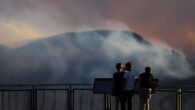 Firefighters were given broad powers to control government resources, force evacuations, close roads and shut down utilities across New South Wales state, where 100 wildfires are burning. 
More than half of those fires burning are uncontrolled and experts believe temperatures will exceed 40 degrees Celsius, residents have told to be on high alert over the next several days.
Read the full story on France24
…………………………………………………….
Trump impeached: House of Representatives impeach Trump
CNN says the House of Representatives took the historic step to impeach President Donald Trump on Wednesday, charging a president with high crimes and misdemeanours for just the third time in American history.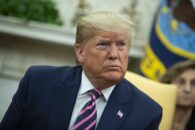 The House voted almost entirely along party lines for two articles of impeachment to remove the President from office – abuse of power and obstruction of Congress – sending the case to the Senate for a trial expected to start next month. 
The impeachment marks the culmination of a three-month Democratic investigation into allegations that the President pressured Ukraine to investigate his political rivals while withholding US security assistance and a White House meeting.
Read the full story on CNN
…………………………………………………….
Indian prosecutors claim they uncovered PM Modi assassination plot, bring charges
RT News reports state prosecutors in India have submitted draft charges accusing 19 people of a "conspiracy to assassinate" prime minister Narendra Modi, as well as acts of terrorism and other crimes, alleging ties to leftist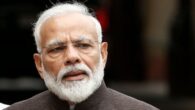 guerrillas. 
Prosecutors in Maharashtra filed charges on Wednesday saying the group was behind the plot to kill the Indian leader. Of the 16 charges, half were filed under the terrorism-related Unlawful Activities Prevention Act, with the rest under India's standard penal code.
Read the full story on RT News
…………………………………………………….
Queen to outline PM's Brexit and NHS agenda
BBC News says the Queen is to set out the Conservative government's agenda for the year ahead following last week's decisive election win.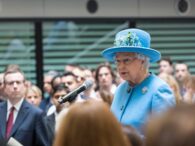 Legislation to take the UK out of the EU on 31 January will be among more than 20 bills announced during the State Opening of Parliament on Thursday.  
Other measures include extra NHS funding and longer sentences for violent criminals.
PM Boris Johnson says he wants to unite the UK and "level up" opportunity. 
Read the full story on BBC News
…………………………………………………….
Harvey Weinstein: People have forgotten what I did for women in the movie business
Sky News reports Harvey Weinstein has described himself as the "forgotten man" and said no one remembers what he did for female filmmakers.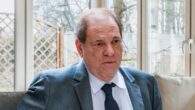 The film producer – due to go on trial next month – said his work has been "forgotten" since he was accused of rape and sexual assault.
Speaking to the New York Post, he said: "I made more movies directed by women and about women than any filmmaker.
"And I'm talking about 30 years ago. I'm not talking about now when it's vogue. I did it first! I pioneered it!"
Read the full story on Sky News
……………………………………………………..
FOLLOW US ON SOCIAL MEDIA AND SHARE WTX NEWS WITH YOUR FRIENDS AND FAMILY:
Facebook – Please like our page
Twitter – Twitter updates available in English and Arabic. Please follow us and we would love to hear from you
Instagram – Follow our pages in English and Arabic 
Leave a comment