Brief.
Me -
June 4, 2023 9:45 pm
Budget 2021: Chancellor set to announce £400m for arts sector
BBC News says Rishi Sunak is set to announce more than £400m of additional support for the badly-hit culture sector in Wednesday's Budget.
Mr Sunak is preparing to hand out £408m to help museums, theatres and galleries in England reopen once Covid restrictions start to ease.
He will also announce a £150m fund to help communities take over local pubs.
………………..
Brazil Covid variant in at least 15 countries not on UK's travel red list
The Guardian says the P1 coronavirus variant that originated in Brazil has been found in at least 15 countries that are not on the government's red list – those from which travel is banned for all but UK residents, who must quarantine in a hotel on arrival for 10 days – it has emerged.
Six cases of P1, which originated in Manaus on the Amazon River in Brazil, have been identified in the UK – three in England and three in Scotland. The variant is worrying scientists and public health experts because it has mutations that could allow it to escape the vaccines currently available.
………………..
Spain begins to ease Covid lockdown, but says border with Portugal will be sealed for at least 2 more weeks
RT News says the Spanish border with Portugal will remain largely closed until at least March 16, Madrid confirmed on Monday, even as it began to ease some regional restrictions implemented to slow the spread of Covid-19.
The restrictions have been in place along the 1,200km-long border since January 29, with only Spanish residents or Schengen-area travellers who are en route to their homes allowed to cross.
Spain has begun to ease regional Covid lockdown regulations that imposed overnight curfews and restrictions on restaurants, bars, and shops, as well as limiting the number of people who could meet up.
………………..
Gunmen release schoolgirls kidnapped in Nigeria's Zamfara state, says governor
France24 says gunmen have released girls who were kidnapped from a boarding school in the northwest Nigerian state of Zamfara.
An armed gang abducted 279 girls from the Government Girls Science Secondary (GGSS) School in the town of Jangebe in northwestern Nigeria at around 1am local time on Friday.
"Alhamdulillah! It gladdens my heart to announce the release of the abducted students of GGSS Jangebe from captivity", Zamfara State Governor Bello Matawalle said on Twitter.
………………..
Yemen minister says Iranian media shows Tehran 'behind Houthi escalation in Marib'
Arab News says a Yemeni Minister said on Monday that Iranian media close to the Supreme leader have reported that Tehran is "behind Houthi escalation in Marib,' state news agency SABA reported.
He claimed that reports by "Kayhan newspaper" show that Tehran was behind the military escalation of the Houthi militia in Marib, as well as the recent attacks on Saudi Arabia, and the attack on a ship in the Sea of Oman.
Eryani said these attacks were in response to US raids on Iranian militia sites in Syria, and "are additional evidence of Iranian hands in all these events taking place in the region."
………………..
WHO: World won't vanquish virus this year
TRT World says it is unrealistic to think the world will be done with the pandemic by the end of the year, the WHO warned.
WHO emergencies director Michael Ryan said it might however be possible to take the tragedy out of the crisis by reducing hospitalisations and deaths.
But the virus remains in control, he added, especially given that global new case numbers increased last week after six consecutive weeks of decline.
………………..
Biden Begins Fence-Mending with Mexico  
VOA says rather than talk of bigger walls, the American president did some fence-mending with his counterpart south of the border.
President Joe Biden, in a virtual meeting with Mexican President Andres Manuel Lopez Obrador, noted "a long and complicated history between our nations that haven't always been perfect neighbours with one another." 
Biden told Lopez Obrador in Mexico City that "we're safer when we work together — whether it's addressing the challenges of our shared border or getting this pandemic under control."  
UK WEATHER FORECAST
SUNRISE 06:44
SUNSET 17:45
TODAY
Central and eastern parts of Britain and N Ireland will stay overcast and chilly as low cloud, mist and fog persists. Sunny spells developing more widely through the day in the west and south.
TONIGHT
Showers will spread into south-west England, south Wales and the West Country overnight. Dry elsewhere but with plenty of fog and low cloud. Clear breaks for NW Scotland and SE England.
Tweets
https://twitter.com/ArturosTrials/status/1366651384670662656
Wow!!! This obsession with Meghan by certain people is very worrying if you ask me!!! 😳😳

— Denise Welch (@RealDeniseWelch) March 1, 2021
FROM WTX NEWS
https://wtxnews.com/2021/03/01/luxury-award-show-19k-goodie-bags/
https://wtxnews.com/2021/03/01/prince-harry-on-oprah-winfrey/
RENAISSANCE 
"Go ahead, make my day."
Global Covid-19 figures
UK
Europe
United States
Middle East
Asia
World
Global Covid-19 figures
Coronavirus Cases:

115,003,510



Deaths:

2,550,494



UK
Europe
United States
Middle East
Asia
World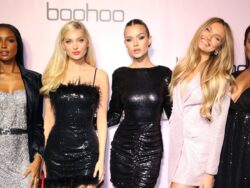 Aston Martin: The billionaire building 'a British Ferrari' – Read on
Boohoo facing possible US import ban after allegations over use of slave labour – Read on
Mining magnets: Arctic island finds green power can be a curse – Read on
Unlocking the UK could trigger 6 years of economic growth in just 10 months – Read on
Monday's Premier League result: Richarlison goal gets Everton the win against Southampton – Read on
Gordon Elliott: Dead horse photo sees Irish trainer banned in Britain – Read on
Premier League referees: Time to mic up officials, says Chris Sutton – Read on
Southampton: Should Ralph Hasenhuttl's side fear relegation? – Read on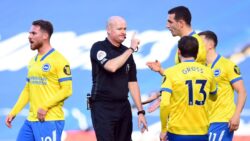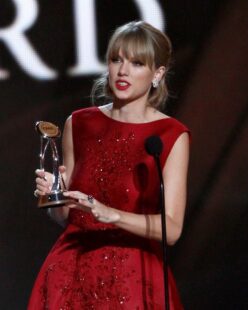 Taylor Swift criticises Netflix show for 'deeply sexist joke' – Read on
'A very close call': Lady Gaga's dog-walker tells of ordeal – Read on
Ellen DeGeneres is selling Beverly Hills mansion for $53.5m as she seeks $8m profit – Read on
COVID-19: Download Festival cancelled again due to lockdown, say 'heartbroken' organisers – Read on
what happened at the capitol? 
On January 6, 2021, a mob of rioters supporting United States President Donald Trump's attempt to overturn his defeat in the 2020 presidential election stormed the U.S. Capitol, breaching security and occupying parts of the building for several hours.
After attending a rally organized by Trump, thousands of his supporters marched down Pennsylvania Avenue before many stormed the United States Capitol in an effort to disrupt the electoral college vote count during a joint session of Congress and prevent the formalization of President-elect Joe Biden's election victory.
After breaching police perimeters, they occupied, vandalized, and ransacked parts of the building for several hours. The insurrection led to the evacuation and lockdown of the Capitol building and five deaths. – Read on
what does brexit mean?
Brexit was the withdrawal of the United Kingdom (UK) from the European Union (EU) and the European Atomic Energy Community (EAEC or Euratom) at the end of 31 January 2020 CET.
To date, the UK is the first and only country formally to leave the EU, after 47 years of membership within the bloc, after having first joined its predecessor, the European Communities (EC), on 1 January 1973.
It continued to participate in the European Union Customs Union and European Single Market during a transition period that ended on 31 December 2020 at 23:00 GMT. – Read on
Finding something interesting ?
Made with Love by 💓 the WTX News Team!​