Boris Johnson Partygate LIVE TV grilling today – what you need to know
Boris Johnson will face a committee of MPs today, that could end up determining his political future.
The former prime minister is fighting accusations that he misled Parliament over the Partygate scandal.
The scandal was a key part of his downfall and eventual ousting from office.
Yesterday, Johnson set out his defence in a 52-page dossier, ahead of today's televised hearing in front of the committee.
Committee hearing will be live on TV at 2 pm and could last hours
Boris Johnson released a 52-page dossier yesterday, setting out his defence
Committee will release evidence at 9 am ahead of the hearing
MPs will question Boris Johnson over whether he misled parliament over Partygate claims
Committee chaired by Labour MP Harriet Harman, but will have a Tory majority
---
Partygate – Quick recap of how we got here
In late 2021, reports started to emerge about parties taking place in Westminster during Covid restrictions.
When questioned about the parties at PMQs (in the House of Commons), Boris Johnson informed MPs that all pandemic rules had been followed, and no rules were broken.
Opposition parties accused Johnson of misleading MPs about this, and a probe by the Privileges Committee was commissioned to examine this in April last year.
A separate inquiry by senior official Sue Gray discovered that widespread rule-breaking had indeed occurred. The police imposed fines on 83 individuals, including Johnson himself.
Johnson released a 52-page document yesterday, setting out his defence. In it he admitted that MPs were misled by his statements, but he did not intentionally mislead MPs because he believed at the time that parties did not happen. He said that his denials about rule-breaking were made in "good faith."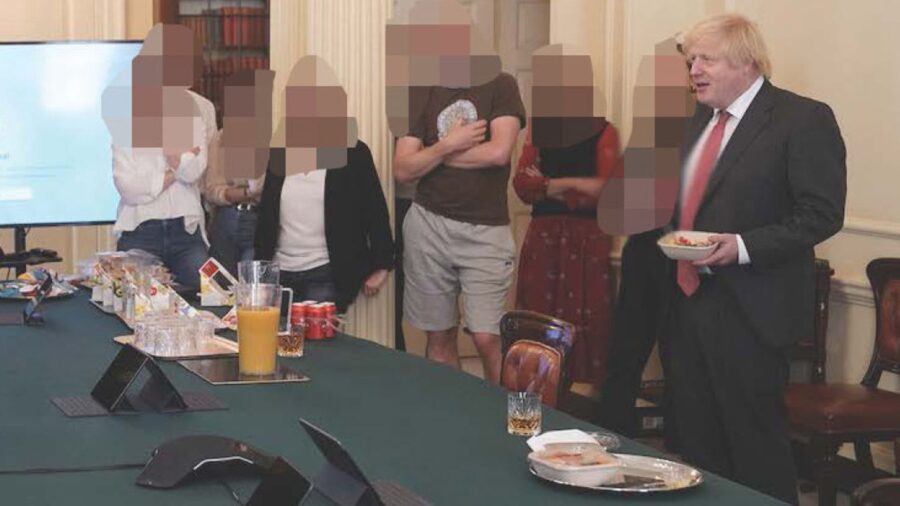 What is the point of the Committee hearing?
Seven MPs on the Privileges Committee will decide whether Johnson prevented Parliament from performing its duty of holding him accountable, which is referred to as "contempt".
They have determined that whether he intended to mislead MPs is not relevant when assessing whether this offence was committed.
However, if they find that it was, then his intentions will be taken into account when deciding any punishment they recommend.
If he deliberately misled MPs, he will likely face the strongest penalty, whilst finding that he "recklessly" misled Parliament would probably see a less severe publishment.
The former PM's most dedicated allies have accused the committee – mostly made up of Tories – of showing bias against him. The committee has dismissed the accusation, stating that it has been following the guidance of impartial officials.
What has the committee said so far?
In an interim report, the committee said Parliament may have been misled on more than one occasion.
They say that rule-breaking would have been "obvious" to the former PM at the time, according to the evidence they have gathered.
They say Johnson's statements in the Commons, as well as his Covid press conferences, are evidence he understood the Covid rules and guidelines.
What did Boris Johnson's dossier reveal?
Yesterday, Boris Johnson released a 52-page document ahead of the televised hearing.
He denied having misled Parliament "intentionally or recklessly".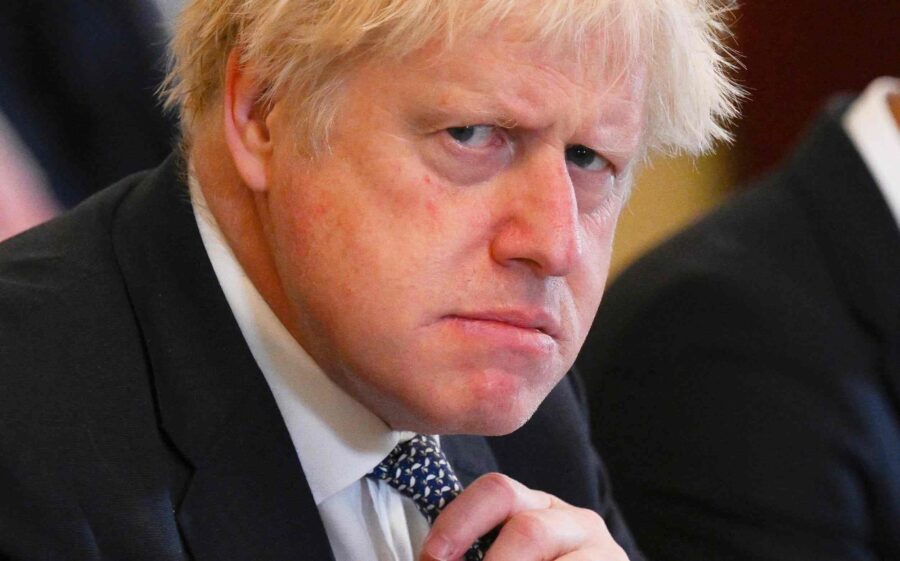 In the dossier, he said he hadn't thought events he attended were in breach of the rules, and his officials had never told him any other gatherings were either.
He claims he "corrected the record" as soon as possible after the release of the Sue Gray report.
He also hit out at the committee, accusing it of departing from the precedents set by previous inquiries and calling the offence of misleading MPs recklessly an "entirely novel concept".
Who's on the committee?
The committee is chaired by Labour MP Harriet Harman and is made up of mostly Conservative MPs.
The other members are Labour's Yvonne Fovargue, the SNP's Allan Dorans, and Tories Andy Carter, Sir Bernard Jenkin, Alberto Costa, and Sir Charles Walker.
A former appeal court judge, Sir Ernest Ryder, has been appointed to advise them during the probe.
Partygate: The committee evidence so far
At 9 am today, the committee will publish its "core bundle" of evidence, ahead of the 2 pm hearing.
All the evidence amassed by the committee- including written statements, official diaries and emails has already been handed over to Johnson's legal team.
His lawyers have given 46 WhatsApp messages between the former PM and five unnamed people.
MPs also have records from Sue Gray's investigation, the former PM's official diaries and photographs taken by Downing Street's official photographer.
The committee has conducted a "site visit" to No 10 to inspect the areas where gatherings mentioned by Boris Johnson in the Commons occurred.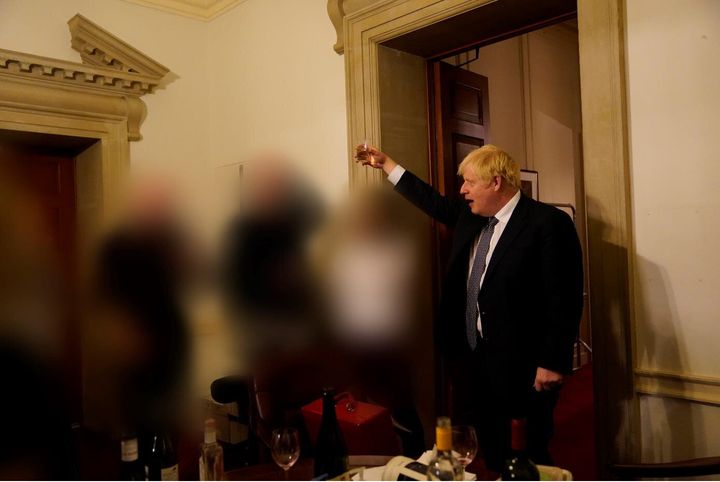 MPs on the committee were allowed to read the evidence provided by the government in a reading room, with officials supervising them.
46 WhatsApp messages with five as-yet unknown people have been handed to the committee by Mr Johnson's team.
Although it's not a legal process, Mr Johnson will likely bring in a lawyer – who's paid for by the taxpayer – for the televised hearing. But Mr Johnson will have to answer MPs' questions himself.
What happens after the hearing?
The committee's final recommendations, as well as any sanctions, will have to be approved by the full House of Commons.
Punishments can range from ordering him to apologise to suspending him from the Commons.
Tory MPs will be given a free vote – meaning no one will be able to tell them how to vote.
If he is suspended for more than 10 days it could trigger a by-election in his constituency.
---