Myanmar's military has taken control of the country after detaining de-facto leader Aung San Suu Kyi and other politicians in the early hours. Following election Fraud allegations.
The armed forces in Myanmar have confirmed that they have carried out a coup d'etat, their first against a civilian government since 1962, and in apparent violation of the constitution which the military promised to honour as recently as last Saturday.
But allegations by the army of widespread voter fraud, which the electoral commission denies, have led to the most direct confrontation yet between the civilian Government and the military, who share power in an awkward constitutional arrangement.
The charter reserves 25 per cent of seats in Parliament for the military, which demanded a resolution to its complaints before Monday and refused to be drawn on whether its lawmakers will show up.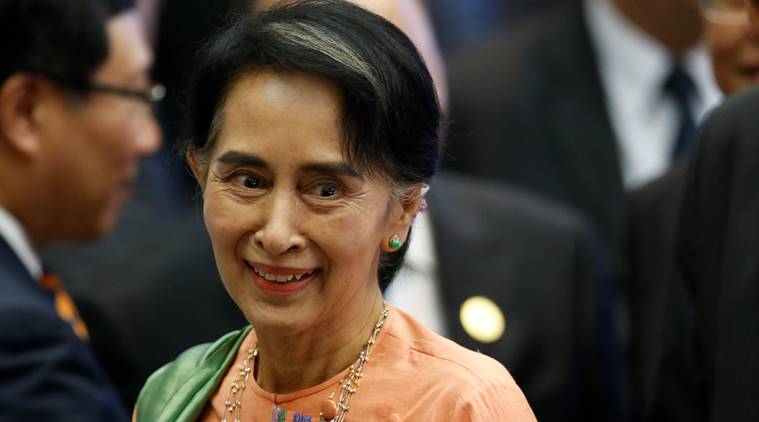 Myanmar's civilian leader Aung San Suu Kyi was detained in an early morning raid along with Myanmar's President Win Myint and other senior ruling party figures.
One year state of emergency in Myanmar coup
Military TV said a state of emergency had been declared for one year and power transferred.
TV in Myanmar is announcing a yearlong state of emergency with former General Myint Swe, current Vice President and former head of the Yangon military command, to serve as acting president https://t.co/YvaFNXe5X2

— Sean Gleeson (@seanjgleeson) February 1, 2021
The coup comes after tensions rose between the civilian government and the military following a disputed election.
Myanmar, also known as Burma, was ruled by the military until democratic reforms began in 2011.
The military said on Monday it was handing power to commander-in-chief Min Aung Hlaing because of "election fraud". Soldiers are on the streets of the capital, Nay Pyi Taw, and the main city, Yangon.
In November's election, Ms Suu Kyi's National League for Democracy (NLD) won enough seats to form a government, but the result has been in question ever since.
Local #Myanmar #military TV Myawaddy has just announced the military has taken over control of the country. That the VP, Myint Swe, a former military general is now the temporary president & he has given authority to the military chief. This will reportedly be for a 1 year period pic.twitter.com/Y8J27WJ5xd

— May Wong (@MayWongCNA) February 1, 2021
The commander in chief of Myanmar's armed services, Min Aung Hlaing, has been under US sanction since December 2019. He was designated for serious human rights abuses committed against the Rohingya.
It has also been reported Internet and phone communications have reportedly been disrupted across the nation.
…………………………………………………….
Leave a comment