The UAE has sent a shipment of just under 40,000 Covid-19 vaccines to the Gaza Strip, of the Russian covid vaccine which has been reported to have over 90+ percent effectiveness.
The Palestinian Health Ministry received the shipment of Russian-made Sputnik V doses through the Rafah crossing with Egypt, the statement said.
The Palestinian health ministry welcomed the UAE's assistance, which it said: "strengthens health measures in the face of the COVID-19 pandemic in the Gaza Strip."
Russian covid vaccine
In total 38,700 Sputnik coronavirus vaccine doses (the Russian covid vaccine) have been delivered to the Gaza Strip, according to the news agency WAM who reported on Monday. The Palestinian ministry also thanked all those who contributed to facilitating the arrival of the shipment to the Gaza Strip.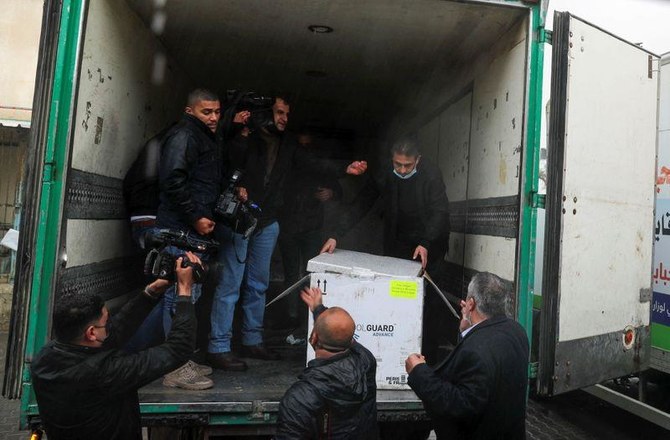 This is the second shipment delivered by the United Arab Emirates to Gaza after initially sending 20,000 vaccines in February.
The UAE is administring and using the Russian Sputnik V vaccine in the Emirates, a preferred choice to the AstraZeneca Oxford vaccine which has recently been reported to have alarming side-effects.
The United Arab Emirates is one of the largest aid donors and financiers of the Unrwa projects in the Palestinian territories.
……………………………
Protests erupt in Jordan after hospital deaths scandal
Leave a comment