BRIEF – 

ME

!

– DAILY

 NEWS BRIEFING
In today's briefing update, We start with the 'day of rage' across the West Bank. Thousands of Palestinians took to the streets to protest the US softening on Israeli settlements. Over in the US, two people have been shot in a parking lot outside of an elementary school.
In Iraq, six people have been killed in 3 separate explosions in Baghdad and many more have been wounded. So far at least 330 people have been killed since the start of the mass unrest in Baghdad and southern Iraq.
In the UK, Prince Charles was reportedly behind the sacking of Prince Andrew and is ready to take control of the firm. The paper reports the Queen is set to retire at 95. And 16 of the 39 people who died in the Essex lorry deaths have been flown back to their homes.
 Entertainment and Sport, reality TV star Katie Price has been declared bankrupt. It is believed she was once worth £40m. And Rio Ferdinand explains where Jose Mourinho went wrong at Manchester United.  
All this and more in today's news briefing – A daily roundup of all the news headlines that you need to know, summarised as part of WTX News Briefing.
…………………………………………………….
Palestinians protest US settlement policy shift in 'day of rage'
Fox News says thousands of Palestinian protesters took part in a "day of rage" across the West Bank on Tuesday. They were protesting the US sudden softening towards its stance on Israeli settlements.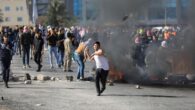 Around 2,000 people gathered in the West Bank city of Ramallah where they set fire to posters of President Trump as well as Israeli and American flags. Some groups clashed with Israeli forces during the protests. 
Schools, universities and government offices were closed and rallies were being held in other West Bank cities as well. 
Read the full story on Fox News
…………………………………………………….
Two shot at Washington State School in suspected domestic violence incident
Arab News reports a man shot two adults in the parking lot of a Vancouver, Washington, elementary school on Tuesday. The shooter reportedly walked up to a parked car and shot through the window.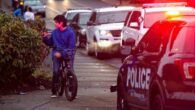 After being pursued by police, he then shot himself in the head. Authorities say no students or staff members were injured in the incident and they described it as being a domestic violence situation.  
Police declined to comment on the condition of the victims or the suspect, saying only that all three had been taken to hospital.
Read the full story on Arab News
…………………………………………………….
Iraq blasts: Six killed in three separate Baghdad explosions
Aljazeera reports at least six people were killed and 15 wounded in Baghdad in three separate explosions on Tuesday. 
According to Iraqi security and medical sources, three people were killed and five wounded in the Shaab district when a motorcycle exploded.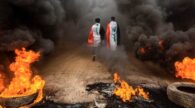 In the Bayaa district, a second motorcycle exploded, killing two and wounding six. And in the Baladiyat district, an improvised explosive killed one person and wounded four. 
So far, at least 330 people have been killed since the start of the mass unrest in Baghdad and southern Iraq in early October.
Read the full story on Aljazeera
…………………………………………………….
Essex lorry deaths: Victims' remains arrive back in Vietnam
BBC News says 16 of the 39 migrants, who were found dead in a refrigerated lorry in the UK have arrived back in Vietnam. The bodies were flown to Hanoi's Noi Bai Airport and will be taken by ambulance to their family homes.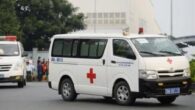 The 39 migrants – eight women and 31 males including two boys aged 15 – were found in the lorry in Essex on 23 October. Both the UK and Vietnam are investigating and several people have been arrested or charged. 
"We have been waiting for this moment for a very long time. We will organise the funeral as soon as he's returned," said Vo Van Binh, the father of one of the victims.
Read the full story on BBC News
…………………………………………………….
Prince Charles 'proves he can run the firm' by pulling strings in Andrew sacking as the Queen plans to 'retire' at 95
The Sun reports Prince Charles was behind the Queen's sacking of her favourite son, Prince Andrew. The Duke of York has been banned from royal duties in the wake of the Jeffery Epstein revelations. And he could possibly be banned forever.
The paper says the axing of her favourite son could be her last major act of reign that is fast coming to a close. Next-in-line to the throne, Prince Charles, is effectively the one pulling the strings to protect the Crown. 
It is reported Charles, 71 flew back to Britain yesterday to take control of a Royal family at breaking point. 
The Queen is 93 and although sources say "regime change" and "regency" are banned words, there is recognition she can't go on forever.
Read the full story on The Sun
…………………………………………………….
Katie Price declared bankrupt after failing to pay back debts
Sky News says former glamour model Katie Price has been declared bankrupt at a court in London after failing to pay back debts.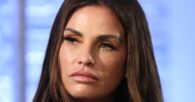 Judge Jonathan Middleton said: "I do judge Ms Price to be bankrupt." The former 'I'm A Celebrity… Get Me Out Of Here!' contestant was once said to be worth more than £40 million. 
Price was given time to negotiate a deal with the taxman over finances at a hearing in October 2018 and her proposal for an Individual Voluntary Agreement (IVA) was accepted on 30 November. 
Read the full story on Sky News
…………………………………………………….
Rio Ferdinand reveals the fatal mistake Jose Mourinho made at Man Utd
Metro says  Rio Ferdinand believes Tottenham manager Jose Mourinho paid the price for his negative outlook towards the end of his Manchester United tenure. 
Mourinho joined Man Utd in 2016 but was sacked midway through the 2018-19 campaign with United 19 points adrift of the top of the Premier League.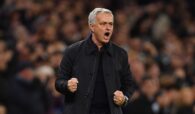 Speaking of how Mourinho changed over time at Man Utd, Rio said: 'Then all of a sudden it had changed to being very miserable, downbeat and grump.
'Players feed off a manager's charisma and how they promote themselves in public. I just thought he was very negative in the way his body language was at the end.'
Read the full story on Metro 
…………………………………………………….
FOLLOW US ON SOCIAL MEDIA AND SHARE WTX NEWS  WITH YOUR FRIENDS AND FAMILY:
Facebook – Please like our page
Twitter  – Twitter updates available in English and Arabic. Please follow us and we would love to hear from you
Instagram – Follow our pages in English and Arabic
Leave a comment