Brief.
Me -
September 28, 2021 3:22 pm
Covid-19: Officials hunt Brazil virus variant case in England
BBC News says health officials in England are trying to trace one of six UK patients infected with a contagious coronavirus variant first found in Brazil.
Three cases of the P1 variant were picked up in Scotland and three in England.
But one case in England remains unidentified, prompting an appeal for anyone without a result from a test on 12 or 13 February to come forward.
The P1 variant was first detected in travellers to Japan from Manaus in northern Brazil in January.
………………..
Prince Harry on Oprah Winfrey: my worry of Diana history repeating
The Guardian says Prince Harry has told interviewer Oprah Winfrey that he had worried about history repeating itself.
CBS has released two brief clips from Winfrey's interview with the couple, which is scheduled to air on 7 March. It is the first TV interview they have given since making California their home last year.
"My biggest concern was history repeating itself," Harry said, apparently referring to his mother, Diana, who died at age 36 in a car crash in Paris while being pursued by paparazzi.
………………..
Germany tightens Covid controls at French border over variants
France24 says Germany announced that travellers from France's northeastern Moselle region will face additional restrictions due to the high rate of variant coronavirus cases there.
Germany's disease control agency said it would add Moselle to the list of "variant of concern" areas that already includes countries such as the Czech Republic, Portugal and the UK.
Travellers from those areas must produce a recent negative Covid-19 test before entering Germany. 
………………..
Netanyahu says Iran 'clearly' behind blast on Israeli-owned ship
France24 says Benjamin Netanyahu blamed Iran for a blast aboard an Israeli-owned ship in the Gulf of Oman last week but sidestepped a question on whether Israel would retaliate.
The MV Helios Ray, a vehicle-carrier ship, was hit overnight by a blast above the water line that a US official said ripped holes in both sides of its hull.
"This was indeed an operation by Iran. That is clear," Netanyahu told Kan radio.
Asked if Israel would retaliate, he repeated previous statements about his determination to prevent Iran from developing nuclear capacity and added: "We are striking at it (Iran) all over the region."
………………..
World condemns Myanmar crackdown as 18 peaceful protesters killed
Aljazeera says world leaders have strongly condemned the bloodiest crackdown yet by Myanmar's security forces against peaceful anti-coup demonstrators, in which at least 18 people were killed and dozens wounded in several cities across Myanmar, according to the United Nations' human rights office.
UN chief Antonio Guterres led the chorus of international condemnation against the actions of the military, which grabbed power on February 1 and declared a year-long "emergency" after alleging electoral fraud in a November election that was won by leader Aung San Suu Kyi's party in a landslide.
About 1,000 protesters demanding Aung San Suu Kyi's government be restored to power are believed to have been detained on Sunday.
………………..
Donald Trump calls for GOP unity, hints at run for president in 2024
TRT World says former President Donald Trump has called for Republican Party unity in a speech at a conservative political conference, even as he has exacerbated its divisions and made clear he intended to remain a dominant force in the party.
Trump used his speech, where he has been hailed as a returning hero, to blast President Joe Biden, and try to cement his status as the party's undisputed leader despite his loss in November.
"Do you miss me yet?" Trump said after taking the stage, where his old rally soundtrack had been playing. "I stand before you today to declare that the incredible journey we begun together … is far from being over."
………………..
Iran Balks at Resuming Nuclear Talks with US
VOA says Iran baulked at holding an informal meeting with the US and three European powers about reviving the 2015 accord that restrained Tehran's nuclear development program to keep it from developing nuclear weapons.
Tehran said that before talks are held, the new U.S. administration of President Joe Biden must first lift its unilateral economic sanctions against Iran.
An Iranian Foreign Ministry spokesman said that "considering the recent actions and statements" by the U.S., Britain, France and Germany, "Iran does not consider this the time to hold an informal meeting with these countries," which was proposed by the European Union foreign policy chief. Iran has said its nuclear program is for peaceful purposes.
UK WEATHER FORECAST
SUNRISE 06:46
SUNSET 17:43
TODAY
Dry across the UK but with low cloud and fog persisting for parts of central and eastern England and east Wales. Elsewhere, early mist and fog will clear leaving a good deal of sunshine. Light winds.
TONIGHT
Clear spells for Scotland, south-west England and Northern Ireland this evening. Low cloud and fog will become widespread tonight. However, parts of north-west Scotland and south Wales may stay clear.
Tweets
Whenever Prince Harry or Meghan say or do anything kind:

British Media: "How dare they say or do this today, of all days, when Her Majesty's third cousin's sister's daughter's hair-stylist has just announced the opening of his third charity salon for veterans living in Camden!"

— Anne Boleyn (Sussex Supporter) (@TudorChick1501) February 26, 2021
"I can't begin to imagine what it must of been like for her [Diana] going through this process by herself, all those years ago - because it has been unbelievably tough for the two of us, but at least we have each other." — Prince Harry, on a preview of 'Oprah with Meghan & Harry' pic.twitter.com/C3mp3JZqV2

— michelle (@ddarveyy) March 1, 2021
FROM WTX NEWS
Sunday Papers: How will we repay the £300bn COVID bill? The March Budget – A farewell to Captain Tom & vaccine joy
The 10 most-wanted luxury property features – Outdoor space
RENAISSANCE 
Elementary, my dear Watson
Global Covid-19 figures
Coronavirus Cases:

114,694,360



Deaths:

2,543,402



UK
Europe
United States
Middle East
Asia
World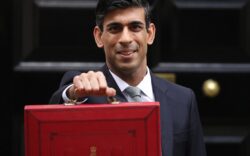 Jobless rate around UK airports above average, say MPs – BBC Business
Rishi Sunak hints at furlough extension but says he must 'level' with public over pandemic toll – Sky Business
Biden urges workers to 'make your voice heard' as Amazon employees vote on union – Reuters
Five things to watch out for in Sunak's Budget – FT News
Manchester United should have had '100% nailed-on' penalty, says Ole Gunnar Solskjaer – Read on
Liverpool still in 'exciting places' – Klopp after win closes gap on top four – Read on
Gordon Elliott: Trainer says dead horse photo is real – Read on
Ellis Genge: England Rugby condemns online threats sent to prop – Read on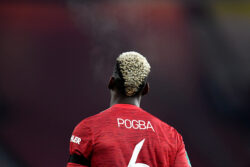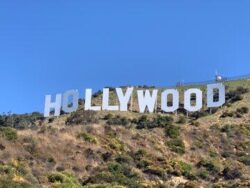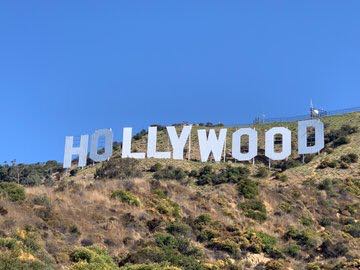 Golden Globes: Ben Stiller's baked trophy and 7 other highlights – Read on
Taylor Swift cancels postponed shows – and warns 'near future' of live gigs remains unclear – Read on
Emma Corrin pays tribute to Princess Diana after winning Golden Globe for The Crown – Read on
Amber Heard hit by rumours she's been 'fired from Aquaman 2' after petition hits 1.8 million – Read on
what happened at the capitol? 
On January 6, 2021, a mob of rioters supporting United States President Donald Trump's attempt to overturn his defeat in the 2020 presidential election stormed the U.S. Capitol, breaching security and occupying parts of the building for several hours.
After attending a rally organized by Trump, thousands of his supporters marched down Pennsylvania Avenue before many stormed the United States Capitol in an effort to disrupt the electoral college vote count during a joint session of Congress and prevent the formalization of President-elect Joe Biden's election victory.
After breaching police perimeters, they occupied, vandalized, and ransacked parts of the building for several hours. The insurrection led to the evacuation and lockdown of the Capitol building and five deaths. – Read on
what does brexit mean?
Brexit was the withdrawal of the United Kingdom (UK) from the European Union (EU) and the European Atomic Energy Community (EAEC or Euratom) at the end of 31 January 2020 CET.
To date, the UK is the first and only country formally to leave the EU, after 47 years of membership within the bloc, after having first joined its predecessor, the European Communities (EC), on 1 January 1973.
It continued to participate in the European Union Customs Union and European Single Market during a transition period that ended on 31 December 2020 at 23:00 GMT. – Read on
Finding something interesting ?
Made with Love by 💓 the WTX News Team!​
Leave a comment