Anti Bullying Week 2020: Victims talk school bullies, spike in cyberbullying, 52% LGBT+ kids says school bullying is a fear if they came out & critical signs you must know. 
It's been a tumultuous year so far, our regular lives severely disrupted and for children, there has been a rapid rise in online bullying in the past six months. The Anti-Bullying Alliance surveyed 2,000 11-16 year-olds about their experience of bullying over the last 6 months and further found 38% of children were also anxious about returning to school in September, after lockdown. 
This year's theme is 'United Against Bullying.' This year, we've seen people from every corner of the country come together to celebrate our NHS heroes and clapping for careers.
Martha Evans, Director of the Anti-Bullying Alliance told Newsround: "This year, Anti-Bullying Week is all about coming together. We wanted to show children and adults alike, that we all have a part to play and we can really make a difference if we Unite Against Bullying."
Over 300 young people helped develop this year's theme and told the Anti Bullying Alliance they wanted a 'positive message of unity' in 2020. 
So what's in store for this year's Anti Bullying Week. Here's a round-up of the most important, thoughtful and insightful articles.

The Irish News dives deep into this year's theme. The paper says the theme was inspired by the cohesiveness of society during the Covid-19 outbreak. Speaking to  Deirdre McAliskey, Assistant Director at the National Children's Bureau, she said this year, more than ever, people had experienced the inspirational capacity that society had when it comes together to tackle a common challenge. "By channelling our power for good, through shared efforts and collective responsibility, we can reduce bullying together," she said.
"We want children and young people to parents, carers, teachers and politicians to all play a role in uniting against bullying. This is everyone's business, not just those directly affected." The article adds Monday's Odd Socks Day (one of the campaigns to mark the week) is a way to "allow children to embrace their differences and have discussions about being unique and how we all play a part in solving this puzzle."

Online Bullying
METRO features an article written by Joe Plumb who thanks his bullies. "I received physical and verbal abuse from a young age, but I wouldn't be where I am today if it weren't for the experiences I've had," he said. Joe talks honestly and openly about his peers noticing his subtle differences. "They didn't seem to want to talk to or interact with me and I received verbal and physical abuse. Years later, the bullying would lead me to my lowest ebb and multiple attempts to take my own life," Joe writes.
Joe was diagnosed with autism at the age of six- too young to really understand it. He writes that he felt like he was 'weird and a failure.' As he got older and started to understand autism it allowed him to rid himself of his self-hatred. Joe writes that school was difficult for him to navigate and this got a lot worse in secondary school.
"I was beaten up, cyber-bullied and even received death threats. I started to skip meals and purge because of the remarks people made about my looks. Depressed and unable to see a way out, I started to self-harm but was too embarrassed and afraid of talking to my parents as I felt it would upset or burden them, and I thought that the bullying would get worse."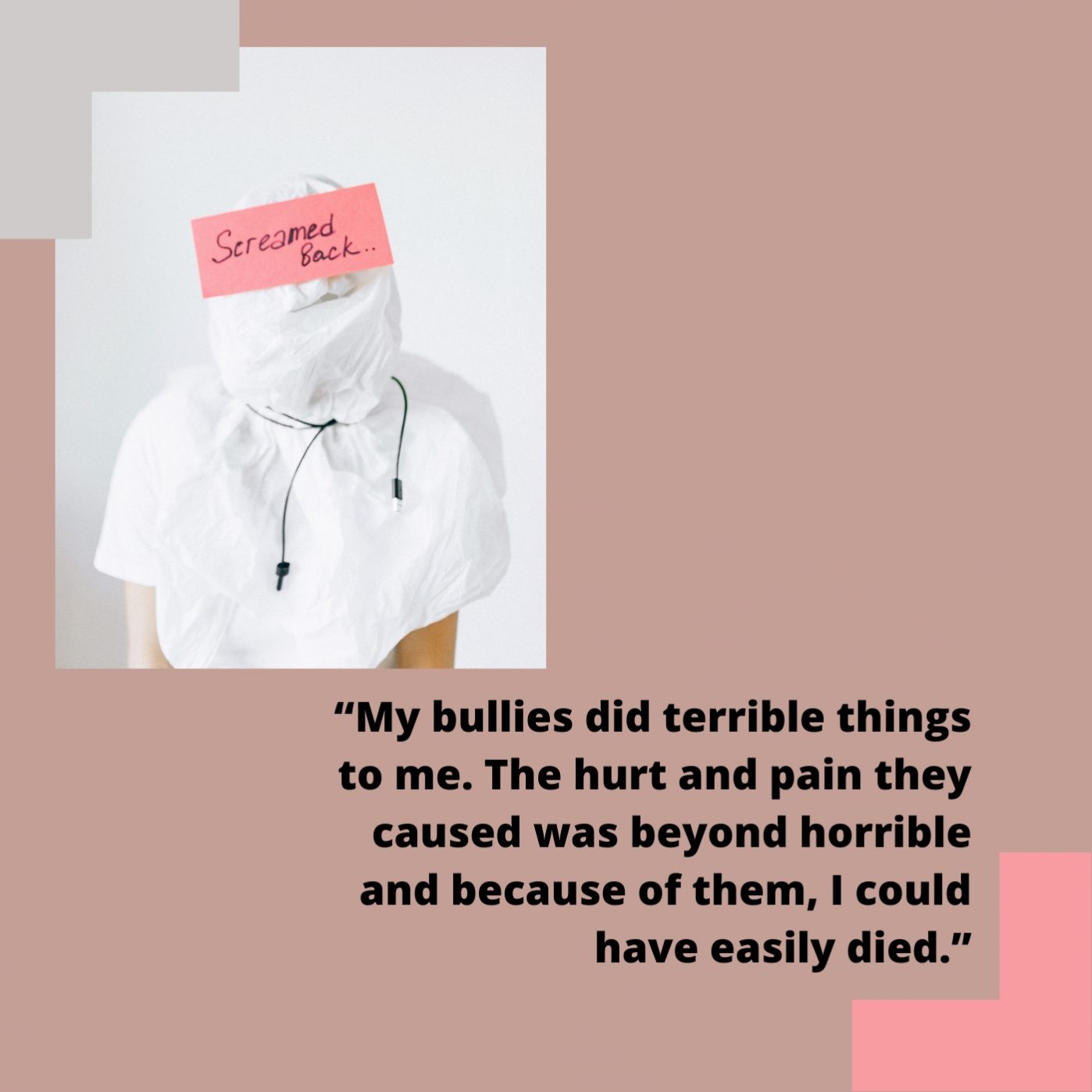 Joe's story takes him through being put in a psychiatric hospital for three years, the care system, suicide attempts and finally the man he is today. "However difficult my life has been (and still is) at times, my experiences have made me into the person I am today. Being bullied has given me a fighting spirit." He added: "My bullies did terrible things to me. The hurt and pain they caused was beyond horrible and because of them, I could have easily died."
Critical signs
The Voice asks a serious question. 'Could classroom pressure lead to suicide?' A social impact film written, directed and produced by Aysha Scott explores the critical signs of young suicide and bully-victims overlooked in the classroom.
The film stars Cindy Humphrey as a compassionate catholic teacher who panics when she finds a suicide note in her classroom and attempts to discover the vulnerable student. 
This important short film weaves elements of tension with intrigue derived from overheard conversations amongst teenage girls in a classroom setting. 
The female-led cast of DISMISSED is a character-driven film, it was made with a female-led crew and created to take the issues school children can identify with cinematically. The film has received praise and critical acclaim from the Cannes Film Festival and the British Urban Film Festival. It is set to be released online November 18, 2020, for this year's anti-bullying week.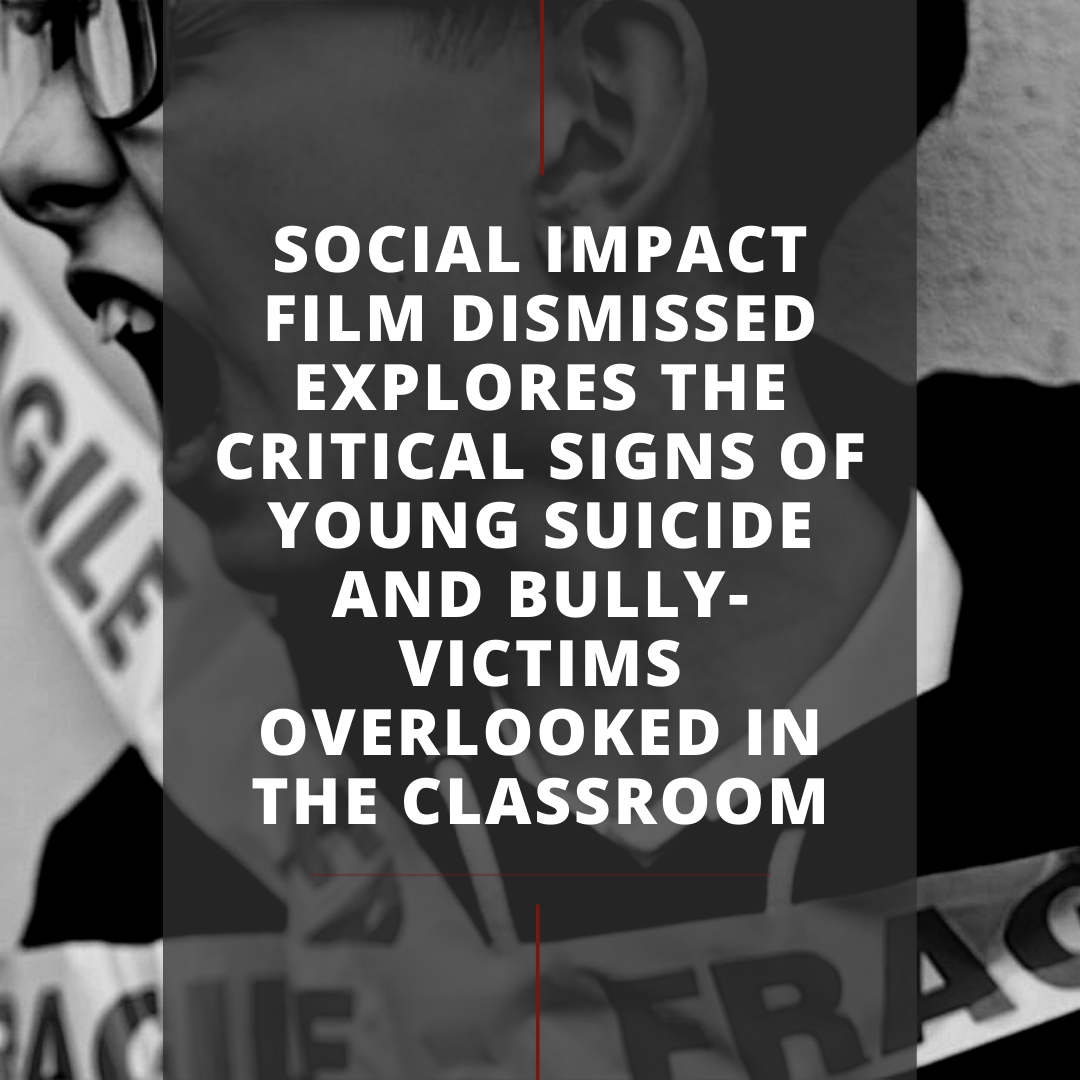 LGBTQ+
KFM draws upon a recent survey from Belong To – an LGBTQ+ charity in Northern Ireland – which says its poll shows 52 per cent of students think if someone in their school came out as lesbian, gay, bisexual or transgender, they would be bullied.
Every country in the school is being given a resource pack on how to create an LGBTI+ friendly school environment. 
Moninne Griffith, chief executive of Belong To, says school can be a difficult place for young people in that community.
In another survey Belong To reported research reveals an alarming 73% of LGBTQ+ students feel unsafe at school. One anonymous response to the survey said: "I told my friends I was gay in first year and they outed me to everyone. It was horrible. People scribbled slurs on my photos around the school and wrote a slur on my locker in marker. I told my teacher and she basically told me I shouldn't have come out then, as if it was my choice in the first place."
Another said: "When kids know you are trans they don't see you as male or female or human. I am pretty much a one-man zoo. I can't change this fact and I'm pretty suicidal because of it."

Covid, lockdown and Online bullying
Sky News spoke to Stephanie (not her real name) a 17-year-old student in Manchester about how bullying got worse since lockdown. The rates of bullying have soared throughout the pandemic because of poorer mental health, loneliness and increased screen time according to charity Ditch The Label. 
Stephanie describes how the bullying started. The kids at school simply decided they didn't want to be her friend anymore, and from that name-calling and bullying started. It then turned physical. "One time, I was in PE and someone had moved all my stuff. When I asked who did it, I was floored by a girl and fractured my elbow."
Stephanie no longer felt safe at school and stayed home for a week. But her headteacher reassured her it was safe to return and when she did, things just got worse. 
"I ended up being beaten up at the school gates, which was filmed and shared on Snapchat and Instagram. As parents and students watched, I was pulled to the ground by my hair and kicked until I stopped fighting back and curled up into a ball. Because I swore in the video, I was put in isolation by the school and I received the same punishment as the bullies who had beaten me."

Stephanie was terrified to go to school and began to self-harm. The bullies would send abusive messages to her and her mother and have told Stephanie to kill herself, even going as far as listing the ways in which she could. 
The pandemic has changed Stephanie's bullying experience. Whilst lockdown meant she did not have to worry about being attacked in the street – the cyberbullying became "so much worse." Stephanie says it's because people are bored and 'have nothing to do.' She's received no-caller ID calls, some silent and some with abuse shouted down the phone. As well as endless messages online. 
Police say it's hard to track those responsible because of the fake accounts and no-caller ID. Stephanie is focusing and working hard on completing college and becoming a primary school teacher.
……………………
FOLLOW US ON SOCIAL MEDIA AND SHARE WTX NEWS WITH YOUR FRIENDS AND FAMILY:
Facebook – Please like our page
Twitter – Twitter updates available in English and Arabic. Please follow us and we would love to hear from you
Instagram – Follow our pages in English and Arabic
Leave a comment