In today's briefing update, the Sunday Papers report on the Tory MP quizzed by police over sexual assault allegations, the government's blueprint to avoid a second lockdown and leaked emails revealing officers' fears of a rouge SAS evacuation squad.
In our special feature, we look at global coronavirus updates. 
………………………………………
Tory MP quizzed by police over sex attack
The Mail on Sunday says a conservative MP has been questioned by police following allegations of rape and sexual assault. The paper says the former minister, who has not been named, is accused of sexual assault and was questioned at a London station. 
………………………………………
Emails reveal officers' fears of rouge SAS evacuation squad
The Sunday Times says leads with a report that a judge has ordered Defence Secretary Ben Wallace to explain why evidence that a rouge SAS unit "executed" Afghan civilians was withheld from a High Court case. The paper says the special forces regiment is accused of covering up war crimes, as serious concerns have been expressed about the killing of 22 people in 11 night-raids. The Times also carries the report that a Tory MP has been arrested following allegations of rape and sexual assault.
………………………………………
Ministers' blueprint to avoid new lockdown
The Sunday Telegraph says the PM has asked officials to prepare a blueprint of possible measures that could help avoid shutting down the economy for a second time. Enhanced shielding, stricter local measures and imposing a city-wide lockdown in London if infection numbers rise are among the proposals. Meanwhile, new homes, hospitals, schools, shops and offices will be given an "automatic green light" under new proposals to overhaul the planning systems, the paper report.
………………………………………
Virus fears put life back on hold
The Sunday Express front splash reports millions of people have said they will not go away this year due to concerns around coronavirus. Those living in popular UK destinations are also keen to stay inside in case tourists bring the infection with them, it adds.
………………………………………
Stop this chaos 
The Sunday Mirror reports that Boris Johnson is under pressure to "get a grip" on the government's "chaotic" handling of the pandemic. "Transparency and clarity are key to public trust. We're not getting it," Lib Dems MP Layla Moran tells the paper.  
………………………………………
GLOBAL CORONAVIRUS UPDATES
GLOBAL COVID-19 TODAY
CORONAVIRUS CASES: 18,034,065
DEATHS: 689,075
RECOVERED: 11,339,136
……………………………………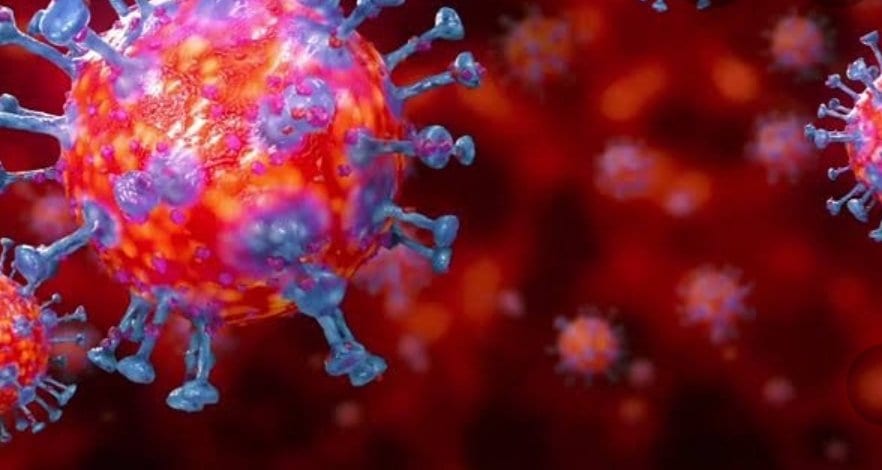 Coronavirus death toll in Latin America tops 200,000
France24 says the death toll in Latin America from the novel coronavirus passed 200,000 on Saturday night, a Reuters tally showed, underlining the region's status on one of the global epicentres of the pandemic that is testing governments to the limit. 
Other than the US, Brazil and Mexico have the highest number of fatalities than any other country, and together they account for around 70% of the regional death toll. 
……………………………………
South Africa sees 500,000 cases
BBC News says South Africa has reported more than half a million coronavirus to date, its health minister has said, as a resurgence of Covid-19 sweeps the country.
Another 10,107 new cases were announced on Saturday, bringing the total to 503,290 along with 8,153 deaths. 
South Africa is the hardest-hit country on the continent and accounts for half of all reported infections in Africa. The country has imposed a strict lockdown in April and May that slowed the spread of the coronavirus. 
……………………………………
Hajj season nears the end with no Covid-19 at holy sites
Arab News says pilgrims returned to the Jamarat Bridge for the stoning ritual on Saturday, the fourth day of Hajj, as the season neared an end with no cases of Covid-19 at the holy sites.
The Saudi Health Ministry said the pilgrims' health status was reassuring, and there had been no public health issues this season.
The Grand Mosque was sterilized and disinfected after pilgrims completed their Tawaf Al-Ifada ritual on the third day of Hajj.  The mosque has been cleaned 10 times a day during the pandemic crisis.
……………………………………
WHO: coronavirus pandemic is a 'once-in-a-century' health crisis
Aljazeera says the global coronavirus outbreak is the sort of disaster whose effects will last far into the future, WHO Director-General Tedros Adhanom Ghebreyesus said on Friday.
"The pandemic is a once-in-a-century health crisis, the effects of which will be felt for decades to come," Tedros told a meeting of the WHO's emergency committee, according to remarks released by the agency.
……………………………………
India reports 54,000 new cases
CNN says India has surpassed 1.7 million confirmed coronavirus cases, after reporting 54,730 new infections on Sunday.
The country has recorded a total of 1,750,723 cases of Covid-19, including 37,364 deaths, according to the Ministry of Health and Family Welfare.
India now has 567,730 active cases, while more than 1,145,000 patients have recovered, according to the ministry.
……………………………………
Trump calls Fauci 'wrong' over cause of soaring coronavirus cases 
The Guardian says Donald Trump launched an extraordinary attack on his own top infectious disease expert, Dr Anthony Fauci, arguing against the doctor's claim that high rates of infection in the US stem from a less aggressive reaction to the virus in terms of economic shutdowns and stay-at-home orders.
"Wrong!" countered the president as he retweeted a video of Fauci making the point in recent congressional testimony.
……………………………………
ARTS & ENT
Fleabags' Andrew Scott taken to hospital, halting play streamed online
Sky News says Actor Andrew Scott has been taken to hospital to undergo "minor surgery", forcing performances of a live-streamed play he was appearing in to be postponed.
Scott, 43, the so-called "hot priest" in Phoebe Waller-Bridge comedy Fleabag, is performing from The Old Vic's empty auditorium in a production of Three Kings.
………………………
FOLLOW US ON SOCIAL MEDIA AND SHARE WTX NEWS WITH YOUR FRIENDS AND FAMILY:
Facebook – Please like our page
Twitter – Twitter updates available in English and Arabic. Please follow us and we would love to hear from you
Instagram – Follow our pages in English and Arabic
Leave a comment