Brief.
Me -
December 1, 2021 3:11 am
Covid-19: PM to unveil 'cautious' plan to lift England's lockdown
BBC News says all schools in England are expected to reopen on 8 March as part of the PM's "cautious" four-part plan to lift the lockdown.
Boris Johnson will share his finalised road map with ministers later, before unveiling it to MPs and then leading a news conference at 19:00 GMT.
It is understood that up to six people or two households will be allowed to meet outdoors from 29 March.
Rules will be lifted in phases and four conditions must be met at each stage.
………………..
Denton fire: Residents told to evacuate as police declare 'major incident'
The Independent says some residents in the Denton area of Manchester have been evacuated after police declared a "major incident" after a large fire broke out at a warehouse.
Greater Manchester Fire and Rescue Service said it has sent around 125 firefighters and 25 fire appliances to the scene of the blaze in Holland Street.
The fire began in a three-storey warehouse and has now spread to adjoining units, causing a large plume of smoke which affected the M67 motorway and the local community.
Members of the public have been asked to avoid the area.
………………..
Thousands of protesters rally in Myanmar, junta warns more could die
France24 says the Myanmar junta warned anti-coup protesters they could die but thousands of people took to the streets again, with tensions soaring over the deaths of four demonstrators.
Much of Myanmar has been in an uproar over the military coup.
Massive street demonstrations have taken place across the country, while a civil disobedience campaign has choked many government operations as well as businesses.
"Protesters are now inciting the people, especially emotional teenagers and youths, to a confrontation path where they will suffer the loss of life," said a statement on state-run broadcaster MRTV on Sunday.
………………..
UAE coronavirus cases fall below 3,000
Arab News says UAE coronavirus cases fell below 3,000 with 2,250 new infections reported overnight by health authorities.
There were however 17 deaths due to COVID-19 complications, state news agency WAM reported. The country's coronavirus caseload is now at 370,425 with 1,125 fatalities since the first infection was reported last year.
The UAE has launched a massive vaccination drive to inoculate over 50 per cent of the population, 'which will help reduce the number of cases and control the spread of the virus,' the report noted.
………………..
Argentina's president decries 'unforgivable' vaccine scandal
Aljazeera says the president of Argentina has decried an "unforgivable" COVID-19 vaccine scandal that prompted the resignation of the country's health minister.
Gines Gonzalez Garcia stepped down after reports surfaced that he had aided people to jump the queue to receive COVID-19 vaccines.
"Gines was a great minister, and on top of that, I like him. But what he did was unforgivable," President Alberto Fernandez said in an interview with the Pagina 12 daily published on Sunday.
………………..
Biden approves major disaster declaration for storm-hit Texas
TRT World says President Joe Biden has approved a major disaster declaration for Texas, which has suffered widespread power blackouts and water shortages during a deadly deep freeze.
Millions of residents in the United States' biggest oil and gas producer have dealt with power outages, and nearly half of Texas' residents on Friday had to endure disrupted water service. Nearly two dozen deaths have been attributed to the storm and a frigid snap.
The action on Saturday makes federal funding available to individuals across the state, including assistance for temporary housing and home repairs and low-cost loans.
………………..
Oath Keeper claims she met with secret service before Capitol Riot
VOA says a leader of the far-right Oath Keepers group charged in the U.S. Capitol riots said she was in Washington on January 6 to provide security for legislators and meet with Secret Service agents, according to a court filing.
Jessica Watkins, 38, is one of nine associates of the anti-government group charged with conspiring to storm the Capitol to prevent Congress from certifying President Joe Biden's election victory.
Prosecutors said Watkins entered the Capitol building illegally. According to a defence petition filed Saturday: "Ms Watkins did not engage in any violence or force at the Capitol grounds or in the Capitol."
UK WEATHER FORECAST
SUNRISE 07:03
Sunset 17:31
TODAY
Today, rain this morning in parts of central England will clear to the east. North-west Scotland will see the odd shower through the day. Elsewhere, it should remain largely dry with sunny spells.
Global Covid-19 figures
Coronavirus Cases:

111,966,265



Deaths:

2,478,238



UK
Europe
United States
Middle East
Asia
World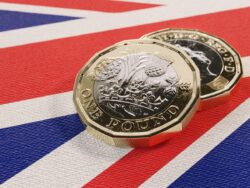 Bitcoin keeps hitting new highs after Tesla backing – BBC Business
Australia won't change planned content laws despite Facebook block: lawmaker – Reuters
Pound passes $1.40 for first time in nearly three years – Read on
UK banks push for ambitious financial services strategy – Read on
Jose Mourinho: Spurs have problems 'I cannot resolve myself' but are not in crisis – Read on
Jordan Brown beats Ronnie O'Sullivan in the final frame to win 2021 Welsh Open – Read on
UAE Tour: Chris Froome adrift on debut as Mathieu van der Poel leads – Read on
Rashford helps Man Utd back to second with win against struggling Newcastle – Read on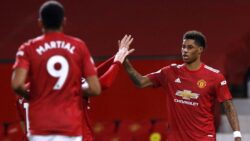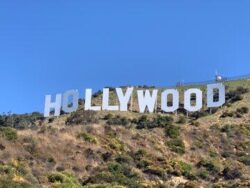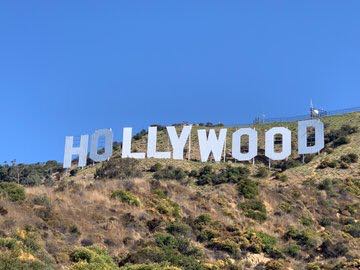 Jo Whiley: My sister has finally been offered a vaccine but it's too late – she's in hospital fighting for her life – Read on
Kim Kardashian's silence sparks 'concerns' from fans after 'filing for divorce' – Read on
Rapper Pop Smoke was killed in home invasion after tragic social media mistake – Read on
what happened at the capitol? 
On January 6, 2021, a mob of rioters supporting United States President Donald Trump's attempt to overturn his defeat in the 2020 presidential election stormed the U.S. Capitol, breaching security and occupying parts of the building for several hours.
After attending a rally organized by Trump, thousands of his supporters marched down Pennsylvania Avenue before many stormed the United States Capitol in an effort to disrupt the electoral college vote count during a joint session of Congress and prevent the formalization of President-elect Joe Biden's election victory.
After breaching police perimeters, they occupied, vandalized, and ransacked parts of the building for several hours. The insurrection led to the evacuation and lockdown of the Capitol building and five deaths. – Read on
what does brexit mean?
Brexit was the withdrawal of the United Kingdom (UK) from the European Union (EU) and the European Atomic Energy Community (EAEC or Euratom) at the end of 31 January 2020 CET.
To date, the UK is the first and only country formally to leave the EU, after 47 years of membership within the bloc, after having first joined its predecessor, the European Communities (EC), on 1 January 1973.
It continued to participate in the European Union Customs Union and European Single Market during a transition period that ended on 31 December 2020 at 23:00 GMT. – Read on
Finding something interesting ?
Made with Love by 💓 the WTX News Team!​
Leave a comment