Brief.
Me -
September 28, 2021 12:24 am
Palace under pressure to respond to Harry and Meghan racism claims
The Guardian says Buckingham Palace was under pressure to respond to allegations of racism within the highest echelons of the royal family following an interview with the Duke and Duchess of Sussex that threatened to have a devastating effect on the reputation of the monarchy.
In the most shocking disclosure, Harry and Meghan described how someone within the household had asked about how dark the skin tone of their baby son Archie would be – with the US chatshow host Oprah Winfrey clarifying later that neither the Queen nor the Duke of Edinburgh were behind the remark.
………………..
Women's march in Mexico turns violent as protesters clash with police
France24 says Mexico's President Andrés Manuel López Obrador tried to focus attention Monday on the high number of women in his cabinet, and not on a day of protests over the fact he has refused to break with a governorship candidate accused of rape.
Thousands of women marched in Mexico City Monday to mark Women's Day, focusing the spotlight on López Obrador's contradictions.
A progressive who cites his long record of social struggle and says "the poor come first," the president is also a social conservative who leaves abortion largely to state legislation and says the family is the centre of society.
………………..
Italy becomes second European country to surpass 100,000 COVID deaths
Arab News says Italy on Monday logged 318 deaths from COVID-19 in the past 24 hours, putting its tally at 100,103 and making it the second country after the UK to pass the grim milestone of 100,000 fatalities from the disease.
New Prime Minister Mario Draghi warned of further grief in the coming days as hospitalisations jumped.
One year ago, Italy imposed the first coronavirus lockdown of any European country but now, after months of a plateau in daily cases, there has been a steady climb in new infections.
………………..
UN report reveals horrors of daily life for many in Iran
Arab News says women and girls in Iran continue to be treated "as second-class citizens," according to a new UN report. Published on March 8, International Women's Day, it details the scale of human rights abuses perpetrated by the regime in Tehran against members of many groups in the country.
The research, by independent expert Javaid Rehman, reveals that women, girls, human rights advocates, ethnic minorities, writers, journalists and people with dual nationality are among those targeted by the regime. They face abuse, torture, arbitrary detention, harassment, forced confessions, and even the death penalty.
………………..
'Barricaded' Myanmar protesters leave after tense standoff
Aljazeera says hundreds of Myanmar protesters "barricaded" within one district in the city of Yangon have been allowed to leave after an overnight standoff, which saw police and other government troops violently cracking down on anti-government demonstrations, detaining dozens and reportedly breaking into homes to question residents.
Activists told the Reuters news agency on Tuesday that several protesters had been able to leave after being trapped by security forces in the Sanchaung district, while social media posts from demonstrators said they were able to slip out in the early morning after police left the area.
………………..
Death toll from accidental explosions in Equatorial Guinea rises
TRT World says the death toll from accidental explosions that rocked a military camp in Equatorial Guinea and the surrounding area rose sharply to 98 with hundreds wounded.
The country's Vice President Teodoro Nguema Obiang Mangue on Monday announced the new toll and said the scale of the disaster was becoming clearer.
The blasts on Sunday, involving ammunition stocks and explosives at the camp in the country's economic hub Bata, devastated buildings at the compound and houses in surrounding residential areas.
………………..
US Supreme Court Dumps Last of Trump's Election Appeals
VOA says The U.S. Supreme Court on Monday disposed of the last of three cases brought to the justices by former President Donald Trump challenging his election loss, bringing a muted end to his futile quest in the courts to hold onto power.
The court without comment rejected Trump's appeal challenging thousands of absentee ballots filed in Wisconsin, an election battleground that the Republican businessman-turned-politician lost to Democrat Joe Biden by more than 20,000 votes. Biden became president on Jan. 20.
UK WEATHER FORECAST
SUNRISE 06:28
Sunset 17:57
TODAY
Dry and clear across central and southern areas with a few light fog patches. Cloudier elsewhere with scattered showers. Rain will push in from the west later with strong winds.
Global Covid-19 figures
Coronavirus Cases:

117,754,621



Deaths:

2,612,289



UK
Europe
United States
Middle East
Asia
World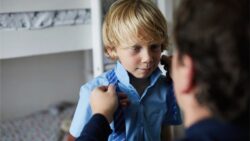 School uniform demand drives retail sales rebound – BBC Business
COVID-19: Bank of England governor downplays fears of deep scarring – Sky Business
Tesla loses a third of its value for the third time in a year – Reuters
 One in eight recent UK graduates hit by unemployment – FT News
Derek McInnes: Aberdeen part with manager after eight years – Read on
Garth Crooks' team of the week: Shaw, Ward-Prowse, Kane, Bale – Read on
Chelsea manager Thomas Tuchel praised forward Kai Havertz for vital role in victory over Everton – Read on
Rangers: Michael Beale – meet the man behind Steven Gerrard's success – Read on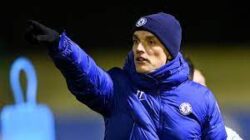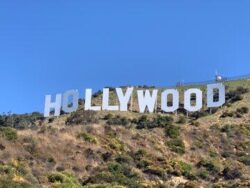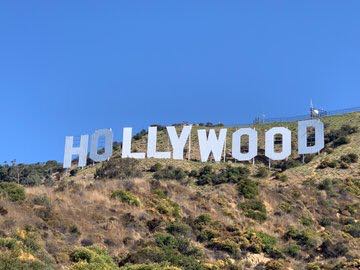 Bafta Film Awards 2021: Stars await nominations amid diversity push – Read on
Meghan Markle and Prince Harry's four demands for Oprah interview – Read on
EuroMillions winner killed woman after taking eyes off road to pick up dropped teddy – Read on
Piers Morgan slammed by mental health charity for not believing 'suicidal' Meghan Markle – Read on
what happened at the capitol? 
On January 6, 2021, a mob of rioters supporting United States President Donald Trump's attempt to overturn his defeat in the 2020 presidential election stormed the U.S. Capitol, breaching security and occupying parts of the building for several hours.
After attending a rally organized by Trump, thousands of his supporters marched down Pennsylvania Avenue before many stormed the United States Capitol in an effort to disrupt the electoral college vote count during a joint session of Congress and prevent the formalization of President-elect Joe Biden's election victory.
After breaching police perimeters, they occupied, vandalized, and ransacked parts of the building for several hours. The insurrection led to the evacuation and lockdown of the Capitol building and five deaths. – Read on
what does brexit mean?
Brexit was the withdrawal of the United Kingdom (UK) from the European Union (EU) and the European Atomic Energy Community (EAEC or Euratom) at the end of 31 January 2020 CET.
To date, the UK is the first and only country formally to leave the EU, after 47 years of membership within the bloc, after having first joined its predecessor, the European Communities (EC), on 1 January 1973.
It continued to participate in the European Union Customs Union and European Single Market during a transition period that ended on 31 December 2020 at 23:00 GMT. – Read on
Finding something interesting ?
Made with Love by 💓 the WTX News Team!​
Leave a comment