Brief.
Me -
December 1, 2021 3:39 am
Meghan accuses royals of 'perpetuating falsehoods'
BBC News says Meghan Markle has said she is not afraid of the consequences of speaking out in her and Prince Harry's interview with Oprah Winfrey.
In a second teaser clip released by CBS for the upcoming interview, Meghan said "a lot… has been lost already".
She said she could not be expected to be silent if the royals had a part in "perpetuating falsehoods about us".
It comes as Buckingham Palace said it had launched an investigation into claims the duchess bullied royal staff.
………………..
Spend now, pay later: Sunak flags major tax rises as Covid bill tops £400bn
The Guardian says Rishi Sunak has told Britain's businesses and millions of middle-earners they will pay the price of the government's year long fight against Covid-19 with a spend now, pay later budget that combines life-support for the economy with the biggest tax increases since 1993.
Delivering his second budget, the chancellor said he would "go long," extending many economic support measures, including the furlough scheme, until the end of September at a cost to the Treasury of £65bn.
………………..
Germany extends Covid-19 lockdown, with restrictions gradually lifting
France24 says Germany is extending its coronavirus shutdown by three weeks until March 28, but easing some restrictions to allow nonessential stores and other businesses to reopen in areas with relatively low infection rates.
After about nine hours of talks, Chancellor Angela Merkel and the governors of the country's 16 states agreed Wednesday to measures aimed at balancing concern over the impact of more contagious coronavirus variants with a growing clamor for a return to a more normal life.
The first moves have already been made: many elementary students returned to school last week. And on Monday, hairdressers opened after a 2 ½-month break. Current lockdown rules were set to run through Sunday.
………………..
Preparations in full swing for pope's meeting with Ali Al-Sistani
Arab News says Pope Francis and Grand Ayatollah Ali Al-Sistani, a preeminent Shiite figure, are to meet on Saturday for at most 40 minutes, part of the time alone except for interpreters, in the cleric's modest home in Najaf. 
Al-Sistani is notoriously reclusive and has not left his Najaf home in years. He does not make public appearances and his sermons are delivered by representatives. He rarely receives foreign dignitaries.
The Vatican's hope was that Francis would sign a document with Al-Sistani pledging human fraternity, just as he did with Sunni Islam's influential grand imam of Al-Azhar, Ahmed El-Tayeb, based in Egypt.
………………..
UN: 38 killed in 'bloodiest day' since coup hit Myanmar
Aljazeera says at least 38 people were killed in anti-coup protests in Myanmar, the UN said, in the bloodiest crackdown yet on peaceful demonstrations against a military coup.
Security forces opened fire on people protesting against military rule across Myanmar, a day after neighbouring countries called for restraint and offered to help resolve the crisis.
Police and soldiers opened fire with live rounds with little warning, witnesses said.
Describing Wednesday's death toll as "shocking", Christine Schraner Burgener, the UN's envoy on Myanmar, said in New York there were "now more than 50 people [dead] since the coup started and many are wounded".
………………..
US House approves 'George Floyd' police reform bill
TRT World says the US House of Representatives has passed a bill banning controversial police tactics and easing the way for lawsuits against officers violating suspects' constitutional rights, although the measure's Senate prospects were uncertain.
Democrats pushed the "George Floyd Justice in Policing Act" on Wednesday through the House by a vote of 220-212, with the support of only one Republican, just days before former Minneapolis police officer Derek Chauvin goes on trial on a state murder charge in the death of Floyd last year.
………………..
US House cancels Thursday session after police warn of possible plot on Capitol
VOA says the U.S. House of Representatives cancelled its planned Thursday session after the Capitol Police warned on Wednesday of a possible plot by a militia group to breach the building, a threat that echoed the deadly Jan. 6 attack.
The House had been scheduled to debate and vote on a police reform bill on Thursday. But a House Democratic aide said that the police warning, based on intelligence that "an identified militia group" could present a security threat, contributed to the change in plans.
UK WEATHER FORECAST
SUNRISE 06:39
SUNSET 17:49
TODAY
Today will be a chilly day for many with plenty of cloud. Patchy rain and mountain snow will spread south from Scotland towards central England through the day. A touch breezier than recently.
TONIGHT
This evening, there will be light rain across the southwest, but by midnight the rain will have mostly eased. Patchy cloud with clear spells in the west. Chilly with a frost developing in places.
Tweets
In the latest clip released by @CBS of Meghan's @Oprah interview, the Duchess of Sussex makes this accusation of Buckingham Palace: "there is an active role that the Firm is playing in perpetuating falsehoods about us." 😳😳 pic.twitter.com/a6v30a7XBw

— Chris Ship (@chrisshipitv) March 4, 2021
🗣️ "Don't worry about Alfredo, he has just scored the winner and is in there dancing around with no top on to Sweet Caroline"

Steven Gerrard is not concerned with the reputation Alfredo Morelos has after he was booked for simulation tonightpic.twitter.com/3acJmJaupp

— Sky Sports News (@SkySportsNews) March 3, 2021
FROM WTX NEWS
The future of #MeToo – Politics, Hollywood and everyday people
RENAISSANCE 
There's no crying in baseball!
Global Covid-19 figures
Coronavirus Cases: 
115,795,007
Deaths:

2,572,193



UK
Europe
United States
Middle East
Asia
World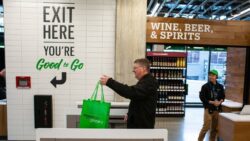 Women retirees win £2.7bn for underpaid pensions – BBC Business
Amazon opens till-free grocery store in London – the online retailer's first physical store outside the US – Sky Business
Texas power grid names firms with unpaid bills, cuts off second – Reuters
Shopping for ways to ease retailers' £25bn business rates burden – Read on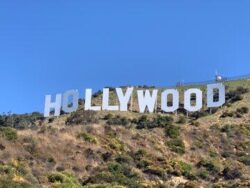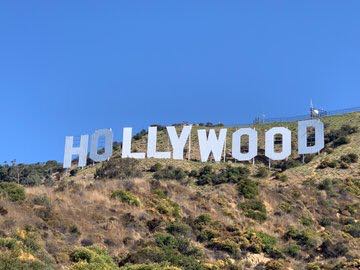 Netflix boss: Film fans want joint release dates for cinema and streaming – Read on
Ant Middleton says SAS: Who Dares Wins is a 'managed and inauthentic reality show' as he walks away – Read on
Ryan Thomas announces he's quit acting as he admits he's 'lost the bug for it' – Read on
David Schwimmer lifts lid on Friends reunion and says filming starts imminently – Read on
what happened at the capitol? 
On January 6, 2021, a mob of rioters supporting United States President Donald Trump's attempt to overturn his defeat in the 2020 presidential election stormed the U.S. Capitol, breaching security and occupying parts of the building for several hours.
After attending a rally organized by Trump, thousands of his supporters marched down Pennsylvania Avenue before many stormed the United States Capitol in an effort to disrupt the electoral college vote count during a joint session of Congress and prevent the formalization of President-elect Joe Biden's election victory.
After breaching police perimeters, they occupied, vandalized, and ransacked parts of the building for several hours. The insurrection led to the evacuation and lockdown of the Capitol building and five deaths. – Read on
what does brexit mean?
Brexit was the withdrawal of the United Kingdom (UK) from the European Union (EU) and the European Atomic Energy Community (EAEC or Euratom) at the end of 31 January 2020 CET.
To date, the UK is the first and only country formally to leave the EU, after 47 years of membership within the bloc, after having first joined its predecessor, the European Communities (EC), on 1 January 1973.
It continued to participate in the European Union Customs Union and European Single Market during a transition period that ended on 31 December 2020 at 23:00 GMT. – Read on
Finding something interesting ?
Made with Love by 💓 the WTX News Team!​
Leave a comment