Madeleine McCann 15-years on: The case that shook Britain
 

Madeleine McCann disappeared from her bed in a holiday apartment 15-years ago. 

The British girl was just three years old when she vanished. 

Her parents were dining at a nearby restaurant when their daughter went missing.

A man formally declared a suspect now claims he has an alibi. 

Authorities believe Maddie is dead, her parents hold on to hope they might see her alive again. 

Her parents marked the date with a quotation from Winnie the Pooh. 

The case garnered international attention and the intense coverage across the UK was similar to the coverage of Princess Diana's death in 1997.
Today marks the 15th anniversary of the disappearance of Madeleine McCann – her parents have marked the date with a quotation from Winnie the Pooh. 
In a post on the Find Madeleine website, the parents shared a drawing of Pooh and Piglet along with the caption: "But the most important thing is, even if we're apart, I'll always be with you."
"But the most important thing is, even if we're apart, I'll always be with you."
Parents Kate and Gerry McCann also wrote: "Regardless of outcome, Madeleine will always be our daughter and a truly horrific crime has been committed. These things will remain.
"It is true though that uncertainty creates weakness; knowledge and certainty give strength, and for this reason our need for answers, for the truth, is essential."
They added: "We are grateful for the ongoing work and commitment of the UK, Portuguese and German authorities as it is this combined police effort which will yield results and bring us those answers."
Who is Madeleine McCann? 
Madeleine McCann is a British missing person, who was three years old when she vanished from the family's rented holiday apartment in Praia da Luz, Portugal on 3 May 2007. 
There has been no trace of her since. 
Madeleine had blue-green eyes with a distinctive dark strip on the iris of her right eye.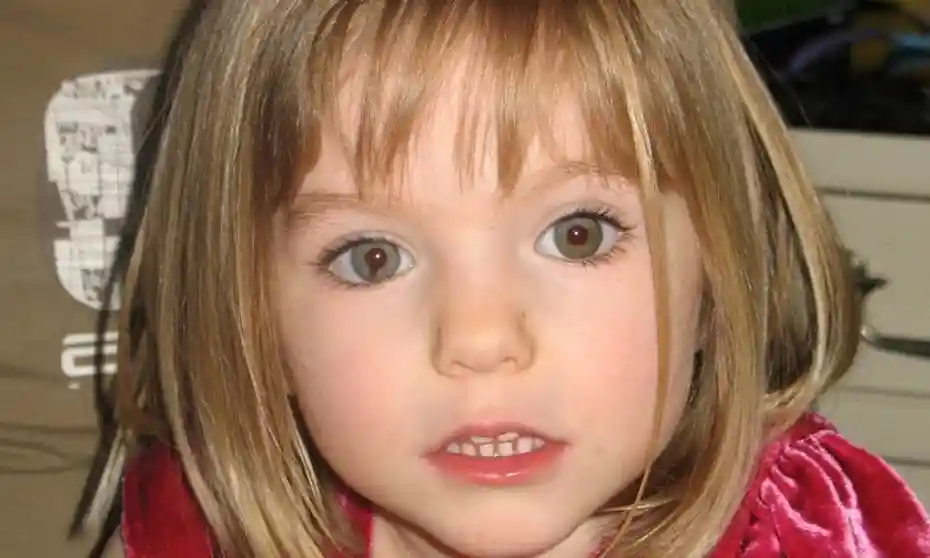 What happened to Madeleine McCann? 
Madeleine Beth McCann disappeared on 3 May 2007 from her bed in a holiday apartment at a resort in Praia da Luz in Portugal. The Daily Telegraph has described her disappearance as "the most heavily reported missing-person case in modern history." 
Her whereabouts remain unknown although German authorities believe she is dead. 
The three-year-old was on holiday with her parents Kate and Gerry and her two-year-old twin siblings and family friends. The children were put to bed and at around 8:30 pm the parents along with their friends were dining in a nearby restaurant. The McCanns and their friends had a schedule of checking on the children throughout the evening. At around 10 pm, Kate discovered Madeleine was missing. 
The case drew international attention and whilst there was a lot of sympathy for missing Maddie, her parents were heavily criticised for leaving the children alone whilst they dined out. 
The parents were given arguido (suspect) status in September 2007 as Portuguese police came to believe Maddie died in an accident in the apartment and her parents covered it up. The status was dropped in 2008 after the case was archived due to a lack of evidence. 
Who is Madeleine McCann suspect 'Christian B'?
The 15th anniversary of her disappearance comes amid recent activity in the case.
The Met Police took over the investigation in 2011 and hit several dead ends but new findings have given hope to those desperate to find out what happened to Maddie. 
New findings revealed a German prisoner – Christian B, 45, has been declared a suspect. 
He is a drifter, a prolific burglar with previous convictions for sex crimes against young girls. He was born in Germany but moved to Portugal in his late teens.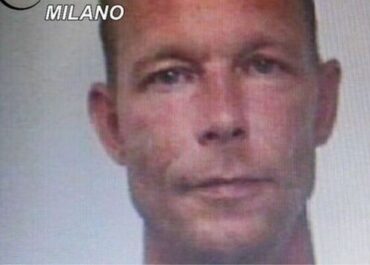 German police say they have evidence that Maddie is dead and sent a letter to her parents that they believe Christian B planned to rob the holiday apartmen4t before he "moved on to a sexual motive." 
Christain B claims he was miles from the holiday apartment when Maddie disappeared and was having sex with a woman who would be his alibi. He claims he drive the young woman to the airport at Faro for a flight home the next day and they were stopped and photographed at a police roadblock. 
He claims the woman was arrested at airport security for carrying an illegal pepper spray and later appeared in court. Christian B claims the Portuguese police must have a record of those events and that will establish his relationship with the young woman who was on holiday with her parents. 
It's been reported German police found a picture of the woman lying in his camper van during their investigation into a rape for which Christain B is now severing a seven-year sentence in Germany. 
It is understood he has been able to identify the woman by name and if true, the alibi would contradict vital but circumstantial evidence from mobile phone data masts that police say put him close to the complex where Maddie disappeared. 
Authorities say the suspect's mobile was in the village when it received a call from 7.32 pm to 8.02 pm. Maddie's parents say she disappeared between 9 and 10 pm but Christian B claims by 10 pm he was miles away along the coast east of Fargo. 
What the prosecution says
Hans Christian Wolters – the German prosecutor who is leading the investigation with Portuguese and British detections told Sky News: "I assume if he has anything that exonerates him that sooner or later he will share it with us and we would then check it out. What happens then, let's see.
"So far he has told us nothing, he's given us no alibi. So, we can only work on the evidence we have found so far in our investigation. And there was nothing to exonerate him."
Christian B was only formally questioned a few weeks ago despite being their prime suspect for four years. He was questioned on 21 April on behalf of the Portuguese authorities who made him an arguido (formal suspect) for their own purposes to avoud a statute of limitations on serious crimes under Portuguese law. 
His new arguido status gives him the right to silence and refused to answer questions about his whereabouts on the night Madeleine vanished. 
His former lawyer Serafim Vieira, who represented him over the theft of fuel in Portugal in 2006 said the suspect's alleged alibi should not be simply dismissed.
He said: "If he really does have that alibi he should work on that. What I know about him, he was a straight person so if he says he has an alibi that is possible."
Whilst the UK and Portugal have investigated, in 2017 Germany took the lead after a friend of Christian B alleged the suspect said he knew what happened to Madeleine.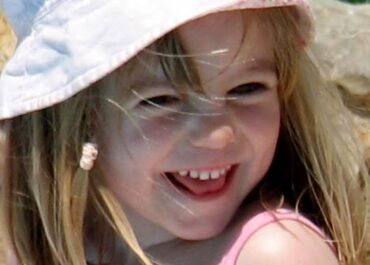 Mr Wolters said: "We actually haven't found a single piece of the puzzle in the two years that would have somehow helped to exonerate Christian B. So it's really nothing that would somehow maybe be an alibi or something. Nothing of that has come to light, really at any point.
"What we found out, it all went in the other direction, so was rather incriminating, without me being able to elaborate on that now.
He added: "However, it is not foreseeable when we will come to an end. So I can't say that we will definitely conclude the investigations this year. That really also depends on how this develops."
Mr Wolters said he believes Madeleine is dead but has not shared the evidence he has to support this. 
He is also investigating Christian B over three other sex assault allegations including the rape of a young Irish woman in 2004. 
Detective Chief Inspector Mark Cranwell of the Metropolitan Police, who leads the UK investigation, said: "Fifteen years on from Madeleine's disappearance in Praia Da Luz our thoughts, as always, are with her family.
"Fifteen years on from Madeleine's disappearance in Praia Da Luz our thoughts, as always, are with her family.
"Officers continue to investigate the case and our dedicated team are still working closely with law enforcement colleagues from the Portuguese Policia Judiciária as well as the German Bundeskriminalamt.
"At this time, the case remains a missing person's enquiry and all involved are committed to doing what we can to find answers."
Madeleine McCann: Parents say finding truth is essential 15 years on
Madeleine McCann's parents say it is "essential" they find out what happened to their daughter, ahead of the 15th anniversary of her disappearance.
Madeleine McCann suspect Christian Brueckner denied parole
It comes as Brueckner reportedly claims he was having sex with a woman in his camper van at the time of the three-year-old's disappearance
Locals say Madeleine McCann case is 'tragic but part of the past' in Praia da LuzWim Bosman, who owns a restaurant in the town, says the case has "become a thing that nobody talks about".