India hit by Himalayan Glacier breaks causing floods Uttarakhand in the north country. Overnight with hundreds missing. Hundreds of Indian army troops and paramilitaries have been sent to the region to aid the search and rescue efforts.
It has been confirmed that at least seven people are dead and 200 people are missing after a piece of a Himalayan glacier fell into a river and triggered a huge flood in northern India.
The floodwaters burst an open a dam and a ferocious deluge of water poured through a valley in the state of Uttarakhand, in the north of the country.
Uttarakhand police said an avalanche struck at about 11:00 local time (05:30 GMT) on Sunday, destroying a dam known as the Rishiganga Hydroelectric Project.
Police said the impact catapulted water along the Dhauli Ganga river, damaging another power project downstream in the Tapovan area. With the National government keeping a close on the developments.
Uttarakhand, in the western Himalayas, is prone to flash floods and landslides. Experts are investigating the incident though it is not yet clear what might have caused the glacial burst.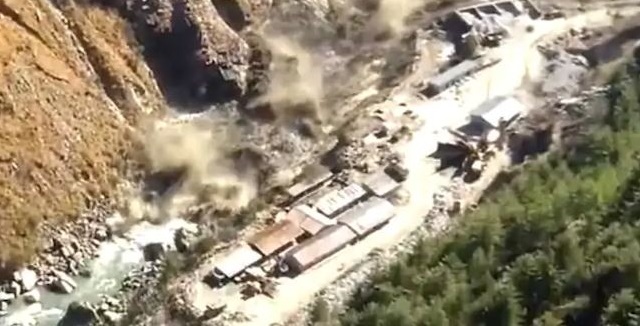 Rescue efforts by the Indian Army in Uttarakhand
Rescue workers have been working through the night and have been supported by the Indian Army as they search for the some 200 that are missing.
Some heartening visuals from #Uttrakhand.pic.twitter.com/D1ylnNRbdY

— Y. Satya Kumar (@satyakumar_y) February 7, 2021
Leaders from across the world have also sent their condolences to families of the victims.
"My thoughts are with the people of India and rescue workers in Uttarakhand as they respond to devastating flooding from the glacier collapse," said UK Prime Minister Boris Johnson in a tweet.
Leave a comment