Brief.
Me -
September 27, 2021 11:36 pm
Sarah Everard: Human remains found in Kent woodland
BBC News says human remains have been found in the search for missing Sarah Everard, Met Commissioner Cressida Dick has said.
Ms Everard, 33, was last seen a week ago in Clapham, south London, on her way home from a friend's house.
Detectives have not yet been able to confirm the identity of the remains, which were discovered in woodland near Ashford, Kent.
It comes after a serving Met Police officer was arrested on suspicion of Ms Everard's kidnap and murder.
……………….
GMB staff complained about Piers Morgan's Meghan comments
The Guardian says multiple staff on Good Morning Britain made complaints to senior managers about Piers Morgan's comments on the Duchess of Sussex before he quit the show.
Meghan's representatives also complained on her behalf to Ofcom, with the substance of the complaint understood to have focused on how Morgan's comments would affect others dealing with mental health problems.
Now, sources within the show's editorial and production staff have described how dozens of people inside GMB were also uncomfortable about his intervention, with some making complaints.
……………….
Japan mourns Fukushima victims on 10th anniversary of earthquake and nuclear disaster
France24 says with a moment of silence, prayers and anti-nuclear protests, Japan mourned about 20,000 victims of the massive earthquake and tsunami that struck Japan 10 years ago, destroying towns and triggering nuclear meltdowns in Fukushima.
Huge waves triggered by the 9.0-magnitude quake – one of the strongest on record – crashed into the northeastern coast, crippling the Fukushima Dai-ichi power plant and forcing more than 160,000 residents to flee as radiation spewed into the air.
The world's worst nuclear disaster since Chernobyl and the tremor have left survivors struggling to overcome the grief of losing families and towns to the waves in a few frightening hours on the afternoon of March 11, 2011.
……………….
Madrid will not shut its borders for Easter, region's president says, defying Covid measures adopted by rest of Spain
RT News says the Madrid region will be the only one in Spain without a Covid-19 border shutdown for Easter, its President Isabel Diaz Ayuso said.
Spain approved a number of health measures for Spanish regional and national holidays, including border closures.
But Ayuso announced that Madrid would not close its perimeter from March 17 to 21 or between March 26 and April 9, and would instead "take the measures that we believe appropriate." 
……………….
UAE, Israel discuss quarantine-free travel corridor
Arab News says the UAE and Israel governments are in official talks to set up a quarantine-free travel corridor between the two countries, state news agency WAM reported.
The corridor will enable individuals vaccinated against COVID-19 to travel for tourist, commercial and official visits without undergoing isolation for a number of days as a precaution against coronavirus.
Abu Dhabi maintains a 'green list' of countries and territories where visitors from those places can visit the UAE capital without the need for quarantine. As of March 8, the list includes countries such as Australia, China, Hong Kong, Morocco, New Zealand, Singapore and Saudi Arabia.
……………….
Myanmar's military on 'killing spree' against protesters: Amnesty
Aljazeera says the Myanmar military is using lethal tactics and an arsenal of battlefield weapons to carry out a "killing spree" against peaceful protesters who oppose the February 1 coup, Amnesty International said on Thursday after analysing video and photographic evidence from the past few weeks of mass protests.
The cache of 55 video clips offer visual proof of the "systematic and premeditated killings", Amnesty said in a report on Thursday, as it called on the UN Security Council and the international community to take action to halt the violence.
"These Myanmar military tactics are far from new but their killing sprees have never before been live-streamed for the world to see," said Joanne Mariner, the director of Crisis Response at Amnesty International.
……………….
Alaska says vaccines are now available to 16 and older
TRT World says Alaska has become the first US state to make vaccines available to anyone age 16 or older, eliminating eligibility requirements for people who work or live in the state.
Governor Mike Dunleavy, a Republican, announced the new rules on Tuesday for his state of about 730,000 people. More than one-quarter of Alaskans have received at least one vaccine shot, second only to New Mexico, according to data from the US Centers for Disease Control and Prevention.
Certain regions of Alaska are nearing a 90 per cent vaccination rate among elderly people, officials said.
UK WEATHER FORECAST
SUNRISE 06:24
SUNSET 18:01
TODAY
Today will see a mixture of sunny intervals and blustery showers with strong westerly winds. Showers most frequent in the west, occasionally heavy and thundery, and wintry in upland parts of Scotland.
TONIGHT
The lowdown on the Papers
A look at how the papers are reporting on Piers Morgan leaving Good Morning Britain, following remarks he made about not believing her when she said she was having suicidal thoughts during her time as a senior royal. 
As well as how the media are reporting on the current royal crisis following the Queen's statement regarding the bombshell interview. 
Piers Morgan to leave Good Morning Britain  – 'Big mouth strikes again'
The Independent highlights the 41,000 complaints made to OFCOM and says it is one of the most reported incidents on TV. It says Morgan's co-anchor Susanna Reid called his response to the interview "a pathetic reaction" on air, and mental health charity Mind labelled it "concerning" and "disappointing".
"Bigmouth Strikes Again", says the i. The paper adds that behind-the-scenes, producers on the hit show refused to criticise Morgan, with several telling him he is "loyal" and "generous" to staff.
The Daily Telegraph says ITV refused to deny it received a formal complaint from Meghan and that it is understood ITV bosses asked the 55-year-old host to apologise after saying he 'didn't believe a word' the Duchess said, but he refused.
The Daily Mail takes a different look at the situation – saying cancel culture claimed Piers Morgan during a week where he scored record ratings. The paper suggests social media backlash played a huge role in the situation and say they stand by Piers 120%. 
It is also front-page news for the Guardian, which reports Mr Morgan quit after more than 41,000 complaints and says the paper understands that a formal complaint was lodged with ITV on behalf of the duchess after the broadcast.
Royal crisis continues – Olive branch extended  
Global Covid-19 figures
Coronavirus Cases:

118,662,950



Deaths:

2,632,587



UK
Europe
United States
Middle East
Asia
World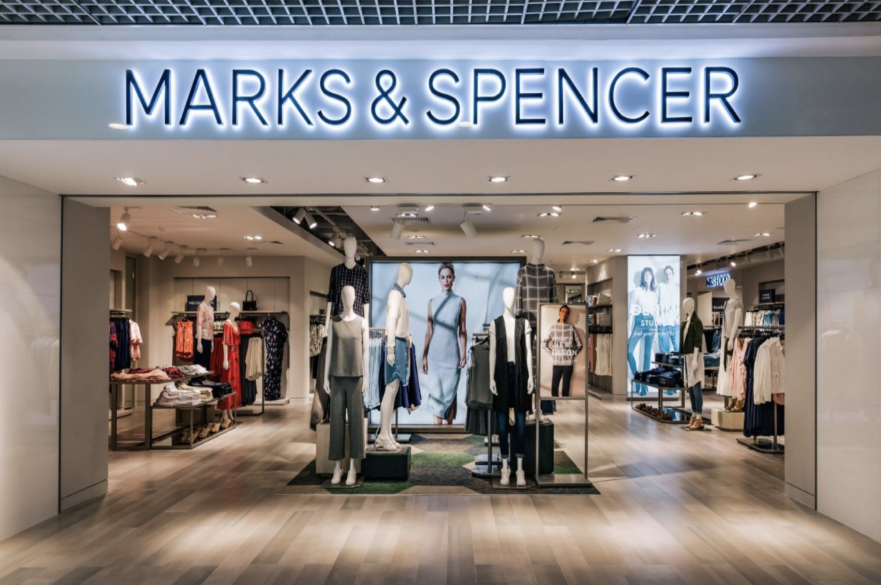 M&S to sell clothes from rival brands to boost online sales – BBC Business 
Boris Johnson pledges £95m to build offshore wind power projects in 'Red Wall' areas – Sky Business 
Asia stocks soar as receding inflation worries bolster confidence – Reuters
what happened at the capitol? 
On January 6, 2021, a mob of rioters supporting United States President Donald Trump's attempt to overturn his defeat in the 2020 presidential election stormed the U.S. Capitol, breaching security and occupying parts of the building for several hours.
After attending a rally organized by Trump, thousands of his supporters marched down Pennsylvania Avenue before many stormed the United States Capitol in an effort to disrupt the electoral college vote count during a joint session of Congress and prevent the formalization of President-elect Joe Biden's election victory.
After breaching police perimeters, they occupied, vandalized, and ransacked parts of the building for several hours. The insurrection led to the evacuation and lockdown of the Capitol building and five deaths. – Read on
what does brexit mean?
Brexit was the withdrawal of the United Kingdom (UK) from the European Union (EU) and the European Atomic Energy Community (EAEC or Euratom) at the end of 31 January 2020 CET.
To date, the UK is the first and only country formally to leave the EU, after 47 years of membership within the bloc, after having first joined its predecessor, the European Communities (EC), on 1 January 1973.
It continued to participate in the European Union Customs Union and European Single Market during a transition period that ended on 31 December 2020 at 23:00 GMT. – Read on
Finding something interesting ?
Made with Love by 💓 the WTX News Team!​
Leave a comment