Despite a valiant effort by England bowlers Ben Stokes and James Anderson on a sweltering hot day in Ahmedabad, it was Rishabh Pant's incredible 101 off 118 balls that spared India's blushes in this second day of the fourth test – putting India in front by 89 runs with 3 wickets to spare.
England started Day 2 brightly
Although England had struggled to take any real control – batting or bowling wise – throughout the past 2 tests, by lunch, England had managed to take another 3 wickets on top of the 1 they took in day 1, reducing India to 80/4.
Firstly, Jack Leach bowled Cheteshwar Pujara for lbw in the 23rd over, followed by Stokes' impressive dismissal of India captain Virat Kohli just 3 overs later for a duck. Veteran Anderson then bowled Ajinkya Rahane with help from a fantastic catch by Stokes at second slip.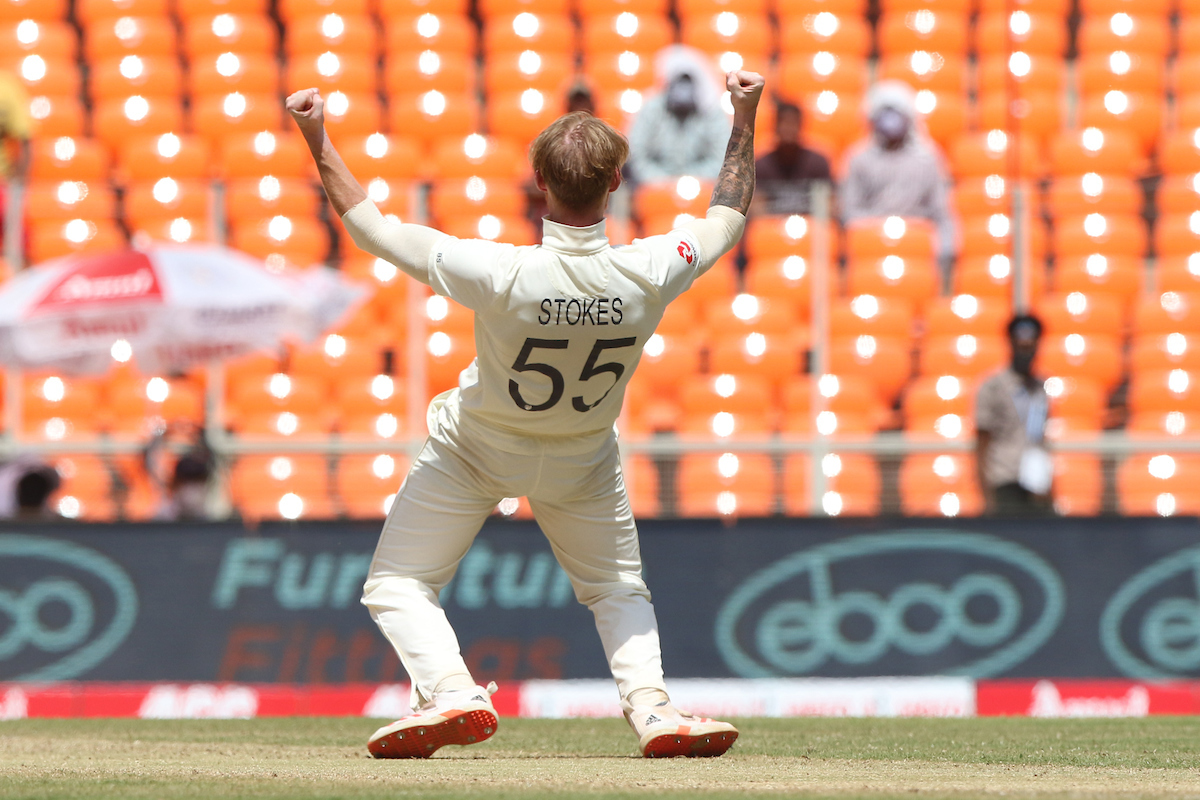 After lunch, a lovely delivery by Stokes dismissed Rohit Sharma for lbw in what seemed like a massive wicket at the time for the visitors. Ravichandran Ashwin looked to be forming a good partnership with Pant until Leach's hard work paid off, when Ashwin was caught at short-mid wicket by Ollie Pope, further reducing the hosts to 146/6.
Rishabh Pant stepped up big time
At this point, England looked well on their way to causing India problems in their search for a test win that would seal their place in the World Test Championship (WTC) final against New Zealand.
However, as Sportstar says, India's "unique fighter" in their lower-middle order switched it up a gear as he "stormed through the ranks", producing a performance that will be the main talking point of this second day.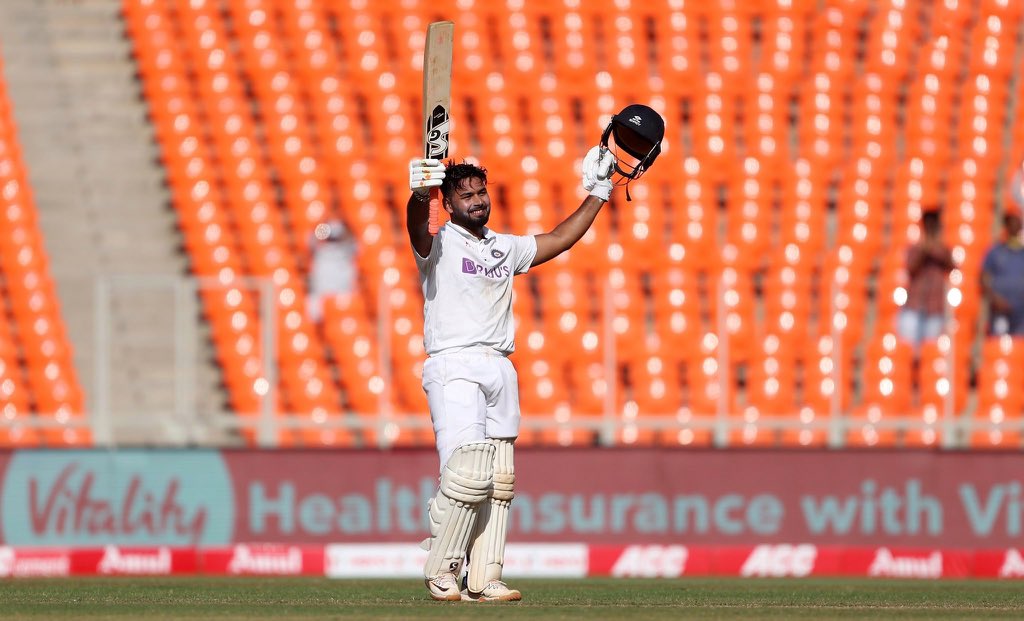 As England tired in the Indian heat, Pant took full advantage, finishing on an impressive 101 off 118 balls, whilst his 7th wicket stand partner, Washington Sander, also put up a respectable 60 off 117 not out.
Pant was finally dismissed by Anderson – who tried his best to stop India's scoring with 11 maidens – when Pant's attempt at a leg side pull hit off the toe end, allowing England captain Joe Root an easy catch. Although disappointed, Pant received a standing ovation from the locals in attendance.
"What are they expecting from a kid"
Just like yesterday, former England captain Michael Vaughan was brutally honest about England's performance post-match. This time, he was not at all pleased with the management of young spinner Dom Bess, who took 0 wickets whilst conceding 56 runs.
"I don't think I've ever been as disappointed with the management of a player as I am with Dom Bess". He said, before adding "what are they expecting from a kid, when they suddenly put him under this amount of spotlight after being dropped? It's just completely wrong".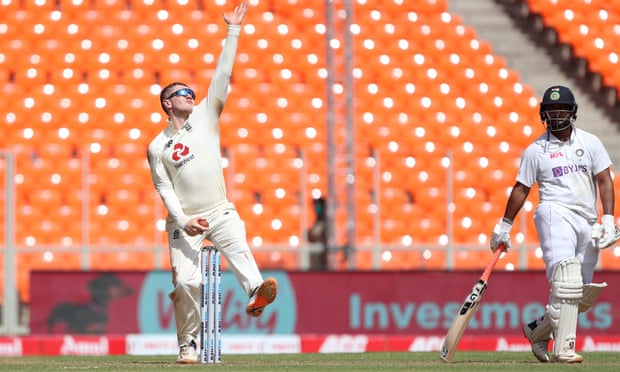 It was clear to see Bess' confidence was low, further plummeting with each over he bowled without taking a wicket and conceding damaging runs in return that surely killed off England's hopes of a fourth test comeback.
It could've been so different for Bess and England had his strong lbw shout on Pant been given near the break, with Pant on 36. But after being dropped for the previous 2 tests, this surely has not done young Bess any favours.
England will be hoping to dismiss the tailend of India's batters as soon as possible following the commencing of day 3 tomorrow. However, India are once again in full control, and with England's recent batting displays over the past 2 tests, they already seem to have one foot in the WTC final following Pant's heroics today.
"He was quite cautious at the beginning, then he actually flourished the way we know Rishabh Pant [can]" – Rohit Sharma praises one of Pant's finest Test knocks 🙌 #INDvENG pic.twitter.com/rGK4xIc6FE

— ESPNcricinfo (@ESPNcricinfo) March 5, 2021
India vs England: Test 4, Day 1 – England's batsmen disappoint once again, score 205 all out
Leave a comment