UFC 259 is set to be one of the most anticipated and explosive events in UFC history, with a stacked prelim and a main card that includes 3 title fights, with the latter commencing at 3am on Sunday morning (GMT).
The first of these title fights is for the UFC bantamweight championship between the champion, Petr 'No Mercy' Yan (15-1-0) and number one contender, Aljamain 'Funk Master' Sterling (19-3-0).
Boxing vs Brazilian Jiu-Jitsu
Both fighters in this UFC bantamweight title bout are experts in their chosen style.
Petr Yan is an incredibly well-rounded technical boxer who loves to pressure his opponents, but never gets too carried away, showing great boxing IQ. His great footwork when pressuring cuts off any escape routes for his opponent when they're against the fence, where Yan will then throw heavy combination strikes in the pocket – which can be extremely lethal.
On the other hand, Aljamain Sterling is a black belt Brazilian Jiu-Jitsu artist with a background in wrestling (two-time NCAA D3 All-American). The nickname 'Funk Master' originated due to his unorthodox and unpredictable style of wrestling. After turning pro in MMA and starting 8-0, 4 of those wins came by rear naked choke, so if Sterling is able to get your back – good luck.
Can Yan stay undefeated in the UFC?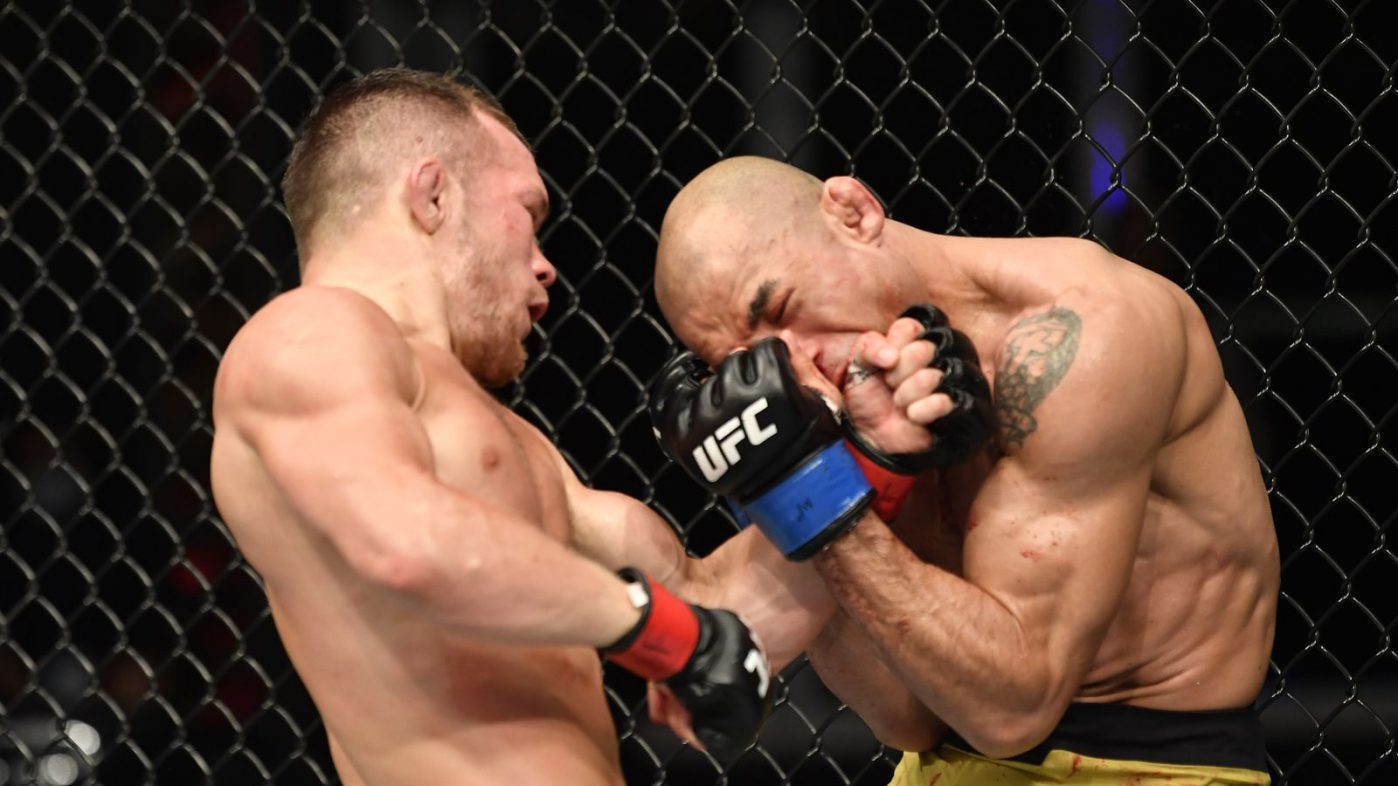 Since first entering the UFC octagon back in 2018, Yan has had 7 fights, winning all 7, with 4 KOs/TKOs and 3 unanimous decisions.
His last bout was for the vacated UFC bantamweight title (after former champion Henry Cejudo retired) against the legendary, and former training partner, José Aldo.
Despite Aldo arguably winning round 2, Yan was superior for the other rounds, landing 258 total strikes (62%) in comparison to Aldo's 83 (52%). Yan eventually got the finish in the 5th and final round, after knocking down an experienced Aldo with some big strikes and finishing with a ground and pound.
Sterling earned his title shot expertly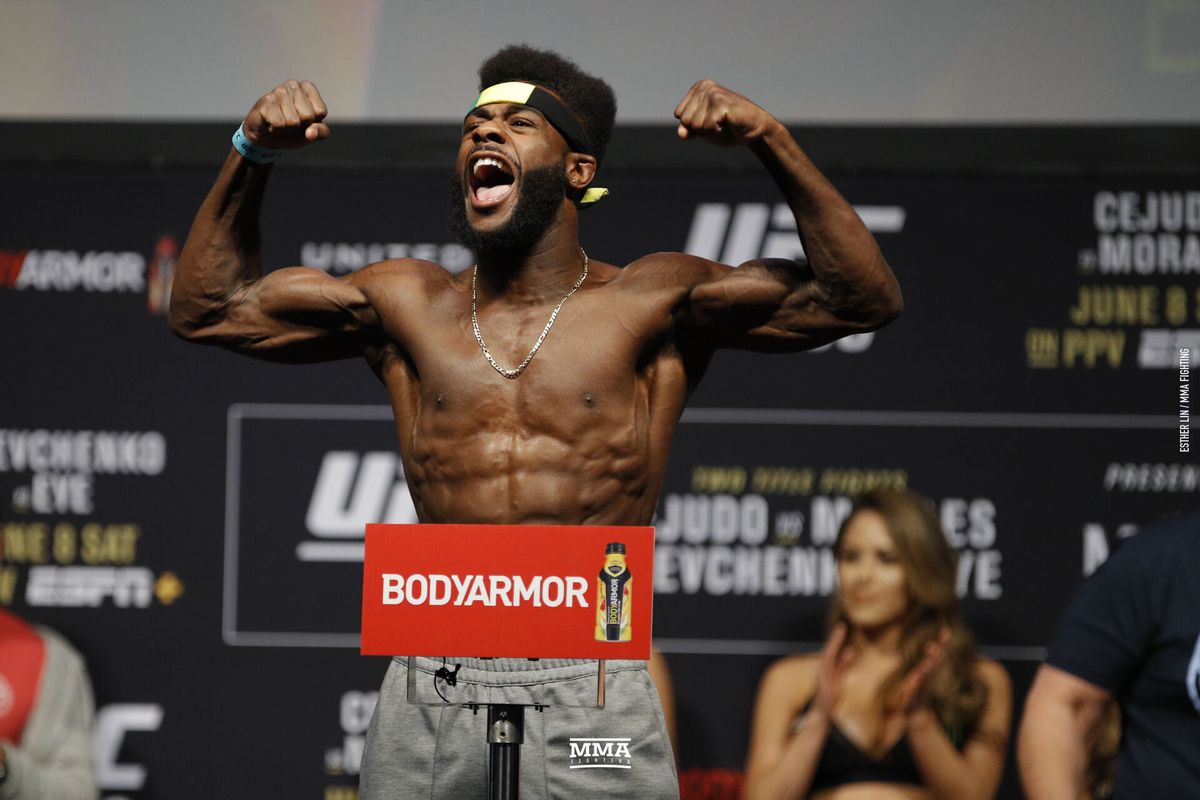 Meanwhile, the number one contender Sterling earned said status and a shot at the UFC bantamweight title with an impressive submission on Cory Sandhagen at UFC 250 back in June 2020.
With just 3 total strikes landed between Sterling and Sandhagen before the finish, Sterling was quick to utilise his expertise, quickly finding the back of Sandhagen, dragging him down and submitting him with his second attempt at a rear naked choke. The fight lasted just 1 minute and 28 seconds.
Prediction – Yan's power will be too much
Although this is a classic striker vs wrestler fight where the outcome of the fight depends where the fight takes place, I'm going to have to go with the champion on this one.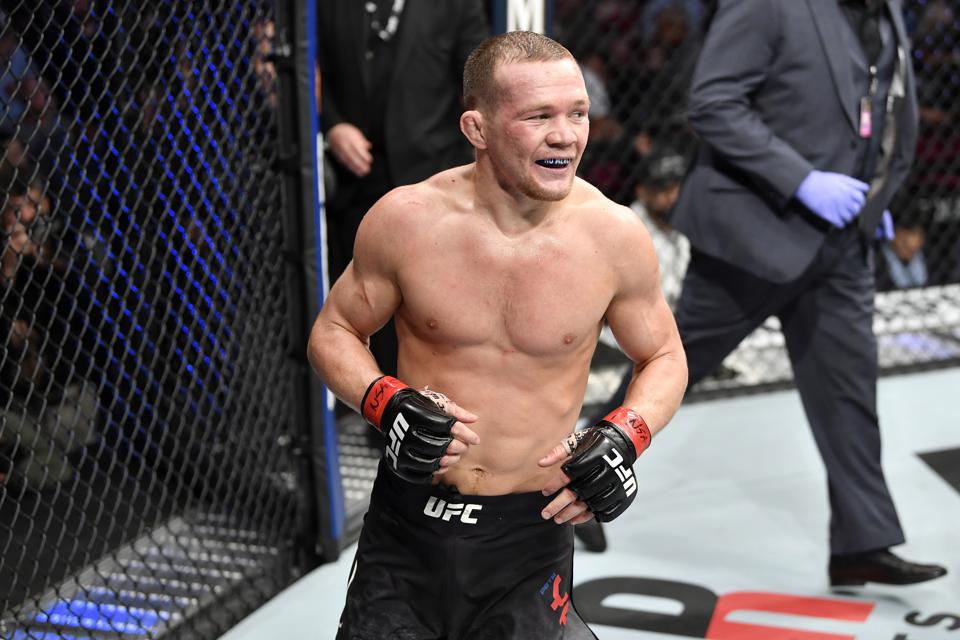 Not only is Yan's striking on a superb level – evident by his victory against Aldo as well as his nasty head kick that KO'd Urijah Faber in the fight prior – but Yan's defence is underappreciated too. The Russian has an 88% takedown defensive rate and also shows great head movement when in the pocket with his opponent, where he'll usually throw big counter-punches to coincide.
Meanwhile for Sterling, whilst he's a fantastic wrestler and BJJ artist, he has been knocked out before when attempting to shoot for the takedown (vs. Marlon Moraes in 2017). Yan will definitely be aware that Sterling will be looking to grapple, and with Yan's high boxing IQ and powerful striking, he is more than capable of doing the same.
However, it will be very interesting to see how the fight pans out should Sterling take Yan down – or even worse for Yan – take his back.
PREDICTION – Petr Yan KO/TKO in the 2nd round.
UFC Fight Night: Gane dominates Rozenstruik, wins by unanimous decision – So What Next?
Huge UFC upset as Lewis emphatically knocks out Blaydes
Leave a comment