Liverpool dominate Villarreal but didn't finish the tie off by making the team that knocked out Bayern Munich in the last round.
Liverpool took a giant stride towards another Champions League final with a commanding victory over Villarreal at Anfield. However, they didn't kill the tie off by taking their foot off the gas.
It will surely require something spectacular, even for this European expert, for Villarreal to disrupt a side of Liverpool's stature. But that's what they did to Bayern Munich so Emery's side still have a chance.
Jurgen Klopp's quadruple-chasing Reds had to demonstrate patience to break down a Villarreal side well organised by European specialist Unai Emery.
Liverpool FC were held at bay despite creating all the chances and needed a touch of fortune to break the deadlock after 53 minutes when Jordan Henderson's cross was deflected beyond Villarreal keeper Geronimo Rulli by Pervis Estupinan.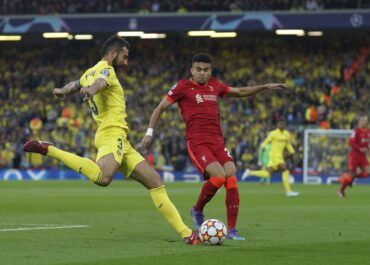 Liverpool dominate Villarreal
Sadio Mane increased Liverpool's control when he touched Mohamed Salah's pass beyond Rulli two minutes later.
The second leg in Villarreal is still to come next Tuesday but Liverpool now look firmly on course to meet either Manchester City or Real Madrid in the final in Paris in May.
The biggest strength of this Liverpool team is when they hunt and sniff a goal, they turn up the heat and go for another and that's exactly what they did.
The Villarreal coach regrets the impotence exhibited by his team to get out of Liverpool's relentless pressure.
Emery: "The difference could have been greater; We haven't practically created any chances."
Attacking riches now at Klopp's disposal
Liverpool FC possess such a threat that it is almost impossible for a team to simply sit out and hope to keep them away, such is the array of attacking riches now at Klopp's disposal.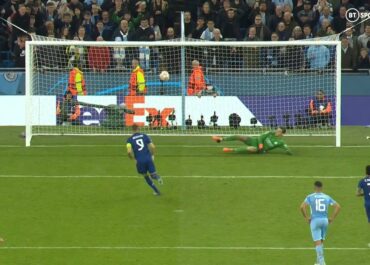 They almost added to their two-goal margin on a number of occasions with some exceptional play but they took their foot off the gas and gave the Yellow submarine hope for the return leg.
Klopp and Liverpool should take nothing for granted but such is their form and confidence, it is hard to see how even a side as durable as Villarreal can haul this back.
Emery had no qualms about admitting that his team had deserved nothing more than to lose 2-0.
Pau Torres sighed "In our stadium, we play differently, we are going to be ourselves and people are going to see a Villarreal with which they feel identified. Who tells us that we don't score a goal after 10 minutes and get into the tie?"
The duel is not over, the last two champions league rounds tell us how the plot that followed the matches in Turin and Munich, were transformed by a random twist of fate that seemed to smile at Emery's team, he will need it again next week.
…………………………………………….
Up the Reds ❤ pic.twitter.com/25wkVHXq9K

— Liverpool FC (@LFC) April 27, 2022