18-year-old British Superstar Emma Raducanu beats Leylah Fernandez to win maiden Tennis Grand Slam
The 18-year-old ended her scarcely believable run in New York with a 6-4 6-3 win over her 19-year-old Canadian opponent in a very high-quality US Open final.
As the final point was over the 18-year-old British superstar was made; Raducanu threw herself to the floor in disbelief as she fired down an ace to conclude what has been the most remarkable journey.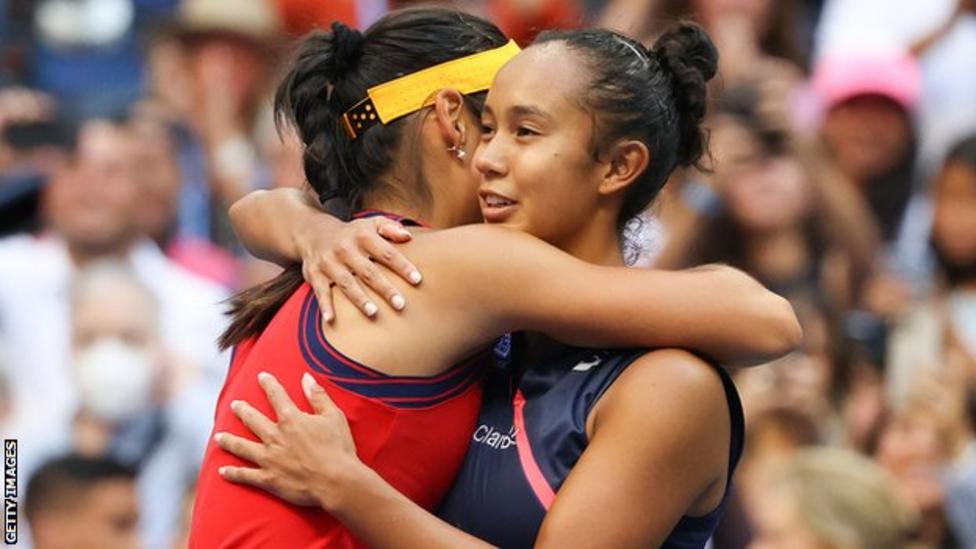 Raducanu served for the match at 5-3 but cut her leg as she went break point down, leading to a medical time-out and a clearly irritated Fernandez expressing her frustration to the match official.
However, Emma Raducanu shrugged off the delay, saving a further breakpoint before closing out her third championship point.
On an evening full of emotion and on the anniversary of the 9/11 attacks, New Yorkers witnessed achievements, records and history was made once again. She became the first British female winner at Flushing Meadows since Virginia Wade in 1968.
#USOpen champion @EmmaRaducanu has a special message for all of you: pic.twitter.com/eWtfe7PQ7a

— US Open Tennis (@usopen) September 12, 2021
She also became the first qualifier in the Open era to win a Slam, some of you may have confused that with Goran Ivanisavic's win at Wimbledon, but he was a wildcard entry, not a qualifier.
Emma Radacanu is a professional & magnanimous champion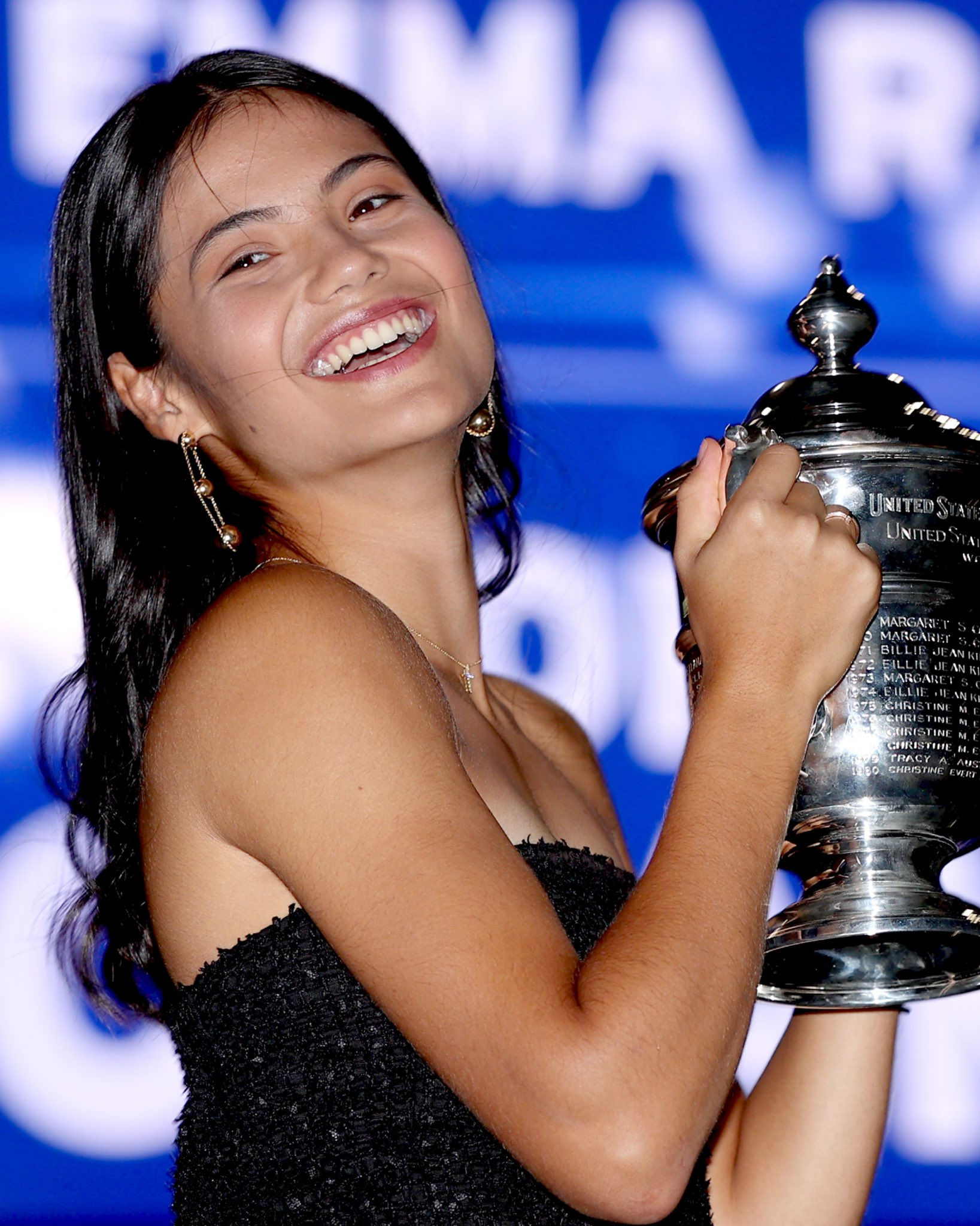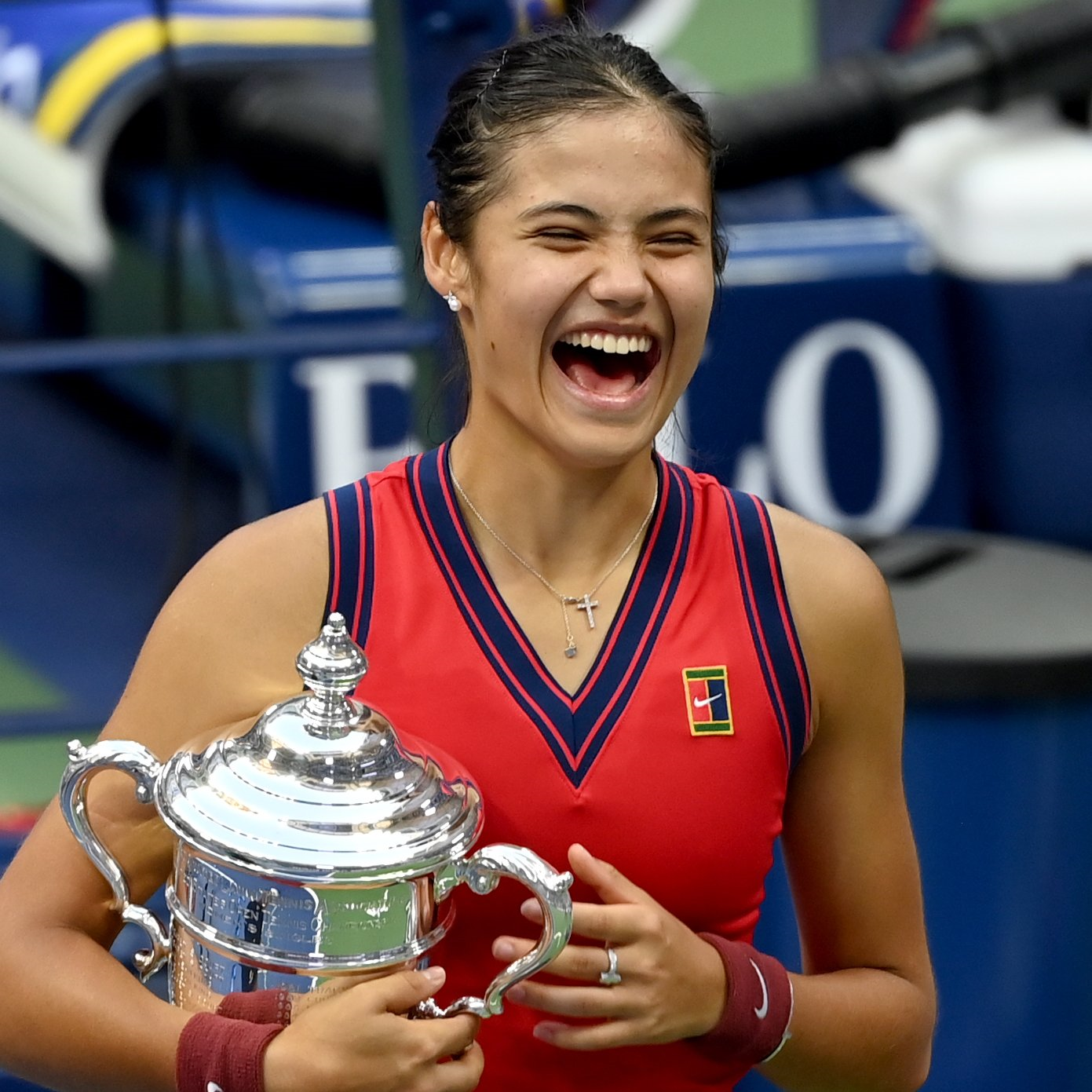 As soon as she composed herself from the sheer delight of her victory, her professionalism kicked back, as she leapt to her feet and headed to the net. The two shared a warm hug before Raducanu headed up the stairs at Arthur Ashe Stadium to celebrate with her support box.
From her A-levels to a Tennis Grand Slam
Let's not forget this is someone who, two months ago, was collecting her A-Level results. She only made her WTA main-draw debut in June. All this has happened so quickly, and yet not once has Raducanu not looked like she belongs.
With all the attention on Raducanu after Wimbledon – as well as questions from some about her mental toughness – she could have easily been overwhelmed.
Raducanu was cheered on by an emotional Virginia Wade, who was the last British woman to win a major trophy at Wimbledon in 1977.
She will take home £1.8m in prize money, rise to 23 in the world rankings and will become the British number one on Monday.
Raducanu will also know that she has starred in one of the biggest moments in British sporting history – and captured the imagination of the fans at home and in New York.
Emma Raducanu parents
Emma is of mixed British heritage, a Romanian father and a Chinese mother who both played an instrumental part in her success.
Raducanu was actually born in Ontario, Canada, on 13 November 2002 to Ian and Renee Raducanu, who were working in finance industry, who subsequently relocated to London when their daughter was just two years old.
………………………………………………..
The amazing journey to the US Open final
Emma Raducanu Reaches US Open Final After Dominant Win Over Maria Sakkari
Kate Middleton, PM send wishes to Emma Raducanu ahead of finals
Leave a comment