One of the European Union's top officials called on British Prime Minister Theresa May to extend Brexit negotiations on Monday, a day after she delayed a major Brexit vote in Parliament.
European Council President Donald Tusk said that keeping the current divorce date at March 29 would be risky, as a revised deal is not in sight and businesses are worried about a chaotic exit under a no-deal situation.
With the chaos of a no-deal Brexit looming on the horizon, the EU's Donald Tusk has said it would be "rational" to postpone the date.
Despite mounting pressure to push back the date, May remained firm in her resolution to agree on a deal by the end of March.
She has just returned from a summit in Egypt where she held a number of meetings with EU leaders and continued to press for more concessions to placate critics of her deal, in particular on the Irish border backstop.
"It is within our grasp to leave with a deal on 29th of March and I think that that is where all of our energies should be focused," May said at a press conference in Sharm El-Sheikh.
She added that "any delay is a delay. It doesn't address the issue. It doesn't resolve the issue."
May also met with German Chancellor Angela Merkel and European Commission President Jean-Claude Juncker at the summit in Egypt, in an attempt to secure changes to her Brexit deal that would garner enough support from British MPs for her Brexit withdrawal agreement to pass through parliament.
Theresa May is facing the threat of a revolt by Remain-supporting ministers ahead of a crucial cabinet meeting on her Brexit negotiations.
Three say they will resign unless the PM agrees to take no-deal off the table, and there are suggestions that more are prepared to follow suit.
……………………………………………..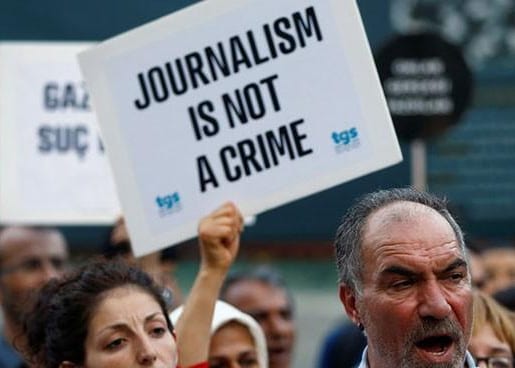 World Press Freedom – Support our free Journalism with a one-off donation – People like you make WTX possible – Thank you!
World Press Freedom Day being observed today – Support WTX News and others who work night and day to bring you the most compelling news stories like the Khashoggi murder, which we broke in the UK!
Leave a comment