Brief.
Me -
September 28, 2021 3:43 pm
Meghan and Prince Harry expecting second child
BBC News says Prince Harry and Meghan Markle are expecting their second child, a spokesperson for the couple has said.
Harry and Meghan are preparing to welcome a brother or sister for their son Archie Mountbatten-Windsor, who turned one last May.
A spokesperson for the couple said they were "overjoyed".
A Buckingham Palace spokesman said the Queen, Duke of Edinburgh, Prince of Wales and the rest of the Royal Family "are delighted and wish them well".
……………….
Ministers flatly reject Tory demands to end Covid controls by May
The Guardian says Downing Street is pushing back against pressure from Conservative MPs to set a swift timetable to end the lockdown in England after meeting its first major vaccination target, saying any hastiness in reopening could risk undoing the progress made in combating the coronavirus pandemic.
In a sign of the likely battle ahead in the coming weeks, ministers and officials flatly ruled out a demand from Tory backbenchers for all Covid restrictions to be over by the start of May, saying any plan needed to be both more cautious and decided step by step.
……………….
Fresh protests in Myanmar after junta cuts off internet, deploys tanks
France24 says new protests erupted in Myanmar's largest city of Yangon on Monday following an overnight internet blackout and the deployment of troops on the streets, according to an AFP photographer.
Hundreds of engineering and technology students gathered in the north of the city, two weeks after the military seized power, ending a decade-old fledgeling democracy following generations of junta rule.
The junta has recently escalated efforts to quell a burgeoning civil disobedience campaign which is demanding a return of the country's ousted leader Aung San Suu Kyi.
……………….
Saudi Arabia on track to become 'a leading industrial power'
Arab News says while some economies have struggled in the face of the coronavirus pandemic, Saudi Arabia's licensing of over a hundred new factories is evidence of its ambition to become "a leading industrial power" in the region and the growing importance of the local industrial sector, experts told Arab News.
Saudi Arabia licensed 115 new factories worth SR1.63 billion ($430 million) in January 2021, according to data issued by the Ministry of Industry and Mineral Resources.
……………….
Japan appoints 'minister of loneliness' to battle pandemic side effects
TRT World says the coronavirus pandemic and lockdown restrictions have left people feeling increasingly stressed and lonely, causing the Japanese government to take steps against rising suicide rates.
PM Yoshihide Suga on Friday launched a designated cabinet post to alleviate social isolation, Nikkei Asia reported.
Tetsushi Sakamoto will work as the coordinator for efforts across multiple ministries and agencies, it reported.
"Women especially are feeling more isolated and face increasing suicide rates," the prime minister told Sakamoto. "I'd like you to examine the issue and put forward a comprehensive strategy."
……………….
Guinea declares Ebola epidemic after three deaths
Aljazeera says Guinea has declared an Ebola epidemic after three people died and four others became ill in the country's southeast.
The seven people fell ill with diarrhoea, vomiting and bleeding after attending a burial in Goueke, near the Liberian border. The infected patients have been isolated in treatment centres, the health ministry said on Sunday.
"Faced with this situation and in accordance with international health regulations, the Guinean government declares an Ebola epidemic," the ministry said in a statement.
……………….
On Anniversary of Parkland Shooting, Biden Calls for Gun Reform
VOA says on the third anniversary of a school shooting that left 17 people dead, President Joe Biden called for tighter laws governing guns.
Sunday marks the third anniversary of a mass shooting at Marjory Stoneman Douglas High School in Parkland, Florida that killed 14 students and three staff members.  Another 17 people were injured. The tragedy turned some survivors into household names across America as they fought for safer schools and stronger gun control laws.
UK WEATHER FORECAST
SUNRISE 07:15
Sunset 17:18
TODAY
A misty and foggy start with variable cloud. Southeast England will see a few lingering showers. Further rain affecting western areas in the afternoon. Some areas will remain dry and escape any rain.
TONIGHT
Eastern areas will see cloud begin to build in. Outbreaks of rain will spread north and eastwards through the night, before another band of rain pushes in from the west, turning heavy in places.
Tweets
The rest of Europe looks on bemused as the UK government tries to blame the EU for the Brexit red tape now destroying many UK businesses. It is becoming clearer by the day that Boris Johnson and his cronies sold Brexit to the British public based on a series of well crafted lies.

— Paul Delaney (@coaimpaul) February 15, 2021
Rest in peace #CarolineFlack #BeKind pic.twitter.com/qYC7hDelhj

— Karen Burke 💙 (@Kburke28uk) February 15, 2021
FROM WTX NEWS
Britney: Media, Misogyny and how we're all complicit
RENAISSANCE 
Carpe diem. Seize the day, boys. Make your lives extraordinary
Global Covid-19 figures
Coronavirus Cases:

109,396,042



Deaths:

2,411,688



UK
Europe
United States
Middle East
Asia
World
Ireland 13-15 France: France make it two out of two while Ireland remain without a win – Read on
Tottenham: Is this a fresh start for Gareth Bale, or will things fall apart – Jermaine Jenas – Read on
Australian Open: Daniil Medvedev reaches quarter-finals – Read on
Man Utd will 'put up fight' in title race, says Ole Gunnar Solskjaer – Read on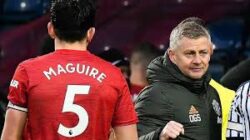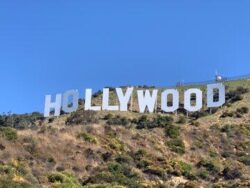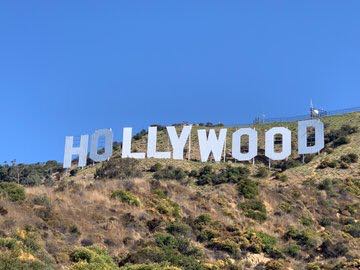 Juno Temple on Ted Lasso, working with Justin Timberlake, and bringing cinemas back – Read on
Caroline Flack's ex Andrew Brady pens emotional letter a year on from her death – Read on
Nicki Minaj's dad Robert Maraj dead after being stuck by car in hit-and-run – Read on
Kendall Jenner makes romance with NBA star Devin Booker official on Valentine's Day – Read on
what happened at the capitol? 
On January 6, 2021, a mob of rioters supporting United States President Donald Trump's attempt to overturn his defeat in the 2020 presidential election stormed the U.S. Capitol, breaching security and occupying parts of the building for several hours.
After attending a rally organized by Trump, thousands of his supporters marched down Pennsylvania Avenue before many stormed the United States Capitol in an effort to disrupt the electoral college vote count during a joint session of Congress and prevent the formalization of President-elect Joe Biden's election victory.
After breaching police perimeters, they occupied, vandalized, and ransacked parts of the building for several hours. The insurrection led to the evacuation and lockdown of the Capitol building and five deaths. – Read on
what does brexit mean?
Brexit was the withdrawal of the United Kingdom (UK) from the European Union (EU) and the European Atomic Energy Community (EAEC or Euratom) at the end of 31 January 2020 CET.
To date, the UK is the first and only country formally to leave the EU, after 47 years of membership within the bloc, after having first joined its predecessor, the European Communities (EC), on 1 January 1973.
It continued to participate in the European Union Customs Union and European Single Market during a transition period that ended on 31 December 2020 at 23:00 GMT. – Read on
Finding something interesting ?
Made with Love by 💓 the WTX News Team!​
Leave a comment