Holders of United Arab Emirates UAE visit visa that expired after March 1 must leave the country by August 10 or face fines for overstay.
The UAE earlier said it was cancelling the extension of visa validity that was given because of the pandemic that closed most international borders. Due to the lockdown temporary extensions were granted to those who couldn't leave, but that extension has now expired.
The rule covers entry permits, visit visas and tourist visas that expired after March 1 2020. Holders of visas that expired before March 1 were asked to leave anytime between May 18 and Aug. 19 to avoid penalties for overstay.
Details about UAE visas can be accessed through the Federal Authority for Identity and Citizenship's online services.
Mohammed bin Rashid Space Center – UAE mission to Mars
Mohammed bin Rashid Space Center as the UAE space mission is back on track and other tourist attractions have reopened in Dubai and the rest of the UAE.
Engineers observe a KhalifaSat model at the Mohammed Bin Rashid Space Centre (MBRSC), in Dubai. Only the United States, India, the former Soviet Union, and the European Space Agency have successfully sent missions to orbit the Red Planet, while China is preparing to launch its first Mars rover later this month.
The UAE mission to Mars which has been launched by the Mohammed Bin Rashid Space Centre is on track to launch on schedule. The launch will be streamed live on https://www.emiratesmarsmission.ae/live/.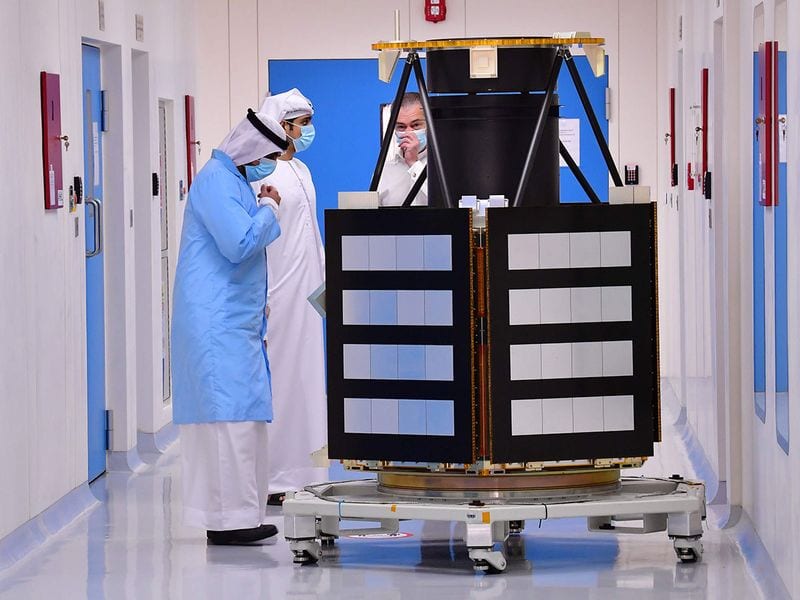 Dubai Mall Shops open
Shoppers at Dubai Mall during Dubai Summer Surprises in Dubai. Malls in Dubai have reopened as per the latest guidelines by the UAE government and adhere to the strictest safety and sanitisation rules.
Families enjoy great shopping deals and entertainment at the Dubai Festival City Mall. Visitors must comply with staff for temperature checks and other measures as a preventative step against the spread of Covid-19 and to best enjoy their shopping experience.
Leave a comment