Brief.
Me -
October 20, 2021 11:40 pm
Covid vaccine offered to all care homes in England
BBC News says a Covid vaccine has been offered to residents at every eligible care home in England, the NHS has announced.
Boris Johnson described the achievement, expected to be confirmed by official figures on Monday, as a "crucial milestone".
A target of 15 February has been set for the UK to vaccinate care home residents and carers, people over 70 and frontline care workers. On Saturday a record 598,389 first jabs were given across the UK.
………………..
Captain Sir Tom Moore admitted to hospital with coronavirus
The Guardian says Captain Sir Tom Moore has tested positive for Covid-19 and has been admitted to hospital where he is being treated for pneumonia, his daughter Hannah Ingram-Moore has said in a statement.
The 100-year-old, who raised millions of pounds for the NHS, was taken to Bedford hospital on Sunday, after being treated for pneumonia for some time and testing positive for Covid-19 last week.
In a statement posted on his Twitter page, Moore's family said he had been treated at home until Sunday when he needed additional help with his breathing. The statement said he was being treated in a ward, not on the intensive care unit of the hospital.
………………..
France & Germany threaten AstraZeneca with legal action if they favoured UK over EU when distributing Covid-19 vaccine
RT News says tensions in a row between AstraZeneca and the EU over vaccine shortages have heightened as Paris and Berlin said the company should face penalties or even legal action if it turns out it preferred Britons to Europeans.
"I am not saying that there is a problem but if there is a problem and that [they] have favoured other destinations, other countries – for example the UK – over us then we will defend our interests," France's Secretary of State for European Affairs Clement Beaune told the French Radio J on Sunday, adding that the company is now facing "serious accusations" and that is not something that Brussels treats "lightly."
………………..
Military coup in Myanmar as elected leader Aung San Suu Kyi is detained
France24 says Myanmar's military seized power on Monday in a coup against the democratically elected government of Aung San Suu Kyi, who was detained along with other leaders of her party in early morning raids.
The army said it had carried out the detentions in response to "election fraud", handing power to military chief Min Aung Hlaing and imposing a state of emergency for one year, according to a statement on a military-owned television station.
………………..
Egypt to launch satellite at end of 2021
Arab News says the head of the Egyptian Space Agency has said that Egypt is preparing to launch a satellite in December 2021, in addition to other projects to establish space science in the country.
He said that Egypt had an ambitious plan to build space systems and infrastructure, as well as strengthen international space relations, explore space and establish Egyptian space law, according to the Al-Youm Al-Sabea newspaper.
………………..
More Brazil protests against Bolsonaro's COVID-19 response
Aljazeera says protesters in Brazil rallied for the second straight weekend in multiple cities to demand the resignation of President Jair Bolsonaro for his government's handling of the COVID-19 pandemic.
Two hundred people protested on Sunday in Brasilia, the capital, holding signs and banners reading, "Bolsonaro Out" and "Impeachment Now", while a procession of cars honked their horns in support. Other demonstrations were also held in Sao Paulo and Rio de Janeiro.
The protests, like larger ones held last weekend, were organised by leftist parties and groups.
………………..
Suspected suicide car bomb targets hotel in Somali capital
TRT World says a suspected suicide car bomb has exploded in Somalia's capital and was followed by a shootout between militants and security forces at a hotel, killing at least three people, witnesses and authorities said.
"So far three people, two of them civilians, and a security guard ware confirmed dead, but the death toll could be higher," said Mohamed Dahir a senior official with the national security agency.
Six civilians were wounded in the attack, he added.
………………..
Frustrations mount over vaccine shortages in New Orleans
VOA says the Louisiana Department of Health (LDOH) receives doses from the federal government and then is responsible for distributing them to qualified health care providers, including hospitals, clinics and pharmacies across the state. Those providers then administer the vaccines to patients.
"By far the biggest challenge is the small number of doses being made available to us [from the federal government]," said Mindy Faciane, public information officer for the LDOH. In Louisiana, there are 889,000 people in the tiers currently eligible to receive a COVID vaccine, which include health care workers and those at least 70 years old. As of Thursday, only 38% of that number had received their first vaccine dose, according to LDOH.
UK WEATHER FORECAST
SUNRISE 07:41
SUNSET 16:52
TODAY
Today will be cloudy and largely dry in southern areas. Further north it will be brighter, with a few showers in Scotland. Northern Ireland will see rain, spreading into southwest Scotland later.
TONIGHT
Tonight, a band of rain will push northeastwards across the UK, turning to sleet and snow across northern England and Scotland. Clear spells and a scattering of showers for northern Scotland.
Tweets
FROM WTX NEWS
RENAISSANCE 
You don't understand! I coulda had class
Global Covid-19 figures
Coronavirus Cases:

103,534,039



Deaths:

2,237,880



UK
Europe
United States
Middle East
Asia
World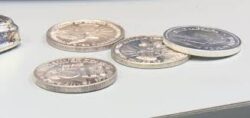 Silver surges as Reddit army turns to commodities – BBC Business
School closures pose big risk to earnings and tax revenue – FT News
COVID-19: NHS Test and Trace 'unaffected' by cyber attack at Serco, firm says – Sky Business
As Google eyes Australia exit, Microsoft talks Bing with PM – Reuters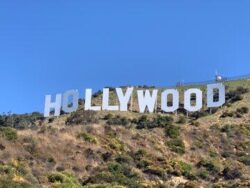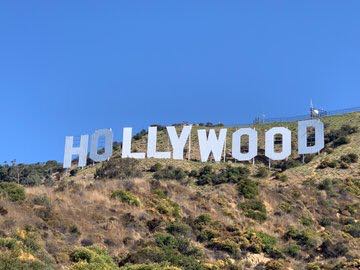 Music festivals and Covid: Could some events still go ahead this year? – Read on
Why are so many huge stars suddenly selling their music rights? – Read on
Sir Rod Stewart reaches plea deal over Florida hotel assault claim – Read on
Kanye West 'does not' want kids raised in 'fake' LA amid Kim Kardashian 'divorce' drama – Read on
what happened at the capitol? 
On January 6, 2021, a mob of rioters supporting United States President Donald Trump's attempt to overturn his defeat in the 2020 presidential election stormed the U.S. Capitol, breaching security and occupying parts of the building for several hours.
After attending a rally organized by Trump, thousands of his supporters marched down Pennsylvania Avenue before many stormed the United States Capitol in an effort to disrupt the electoral college vote count during a joint session of Congress and prevent the formalization of President-elect Joe Biden's election victory.
After breaching police perimeters, they occupied, vandalized, and ransacked parts of the building for several hours. The insurrection led to the evacuation and lockdown of the Capitol building and five deaths. – Read on
what does brexit mean?
Brexit was the withdrawal of the United Kingdom (UK) from the European Union (EU) and the European Atomic Energy Community (EAEC or Euratom) at the end of 31 January 2020 CET.
To date, the UK is the first and only country formally to leave the EU, after 47 years of membership within the bloc, after having first joined its predecessor, the European Communities (EC), on 1 January 1973.
It continued to participate in the European Union Customs Union and European Single Market during a transition period that ended on 31 December 2020 at 23:00 GMT. – Read on
Finding something interesting ?
Made with Love by 💓 the WTX News Team!​
Leave a comment