Today's news summary – Paper Talk
Tuesday's front pages lead with a wide variety of stories. 
Several papers lead with the story the world's richest man – Elon Musk, has purchased Twitter for $44bn.
 The Guardian says after weeks of dramatic speculation, Musk won a "fight" to take it over. The Metro says Musk emerged triumphant from lengthy negotiations after securing finance from banks such as Morgan Stanley – noting he's now in control of a vast social media platform used by millions including international world leaders.
Whilst the Financial Times says the deal hands control of the "influential" social media site to "the world's richest man."
For the Telegraph, they say Musk buying Twitter will be Musk's "biggest challenge yet." Whilst the i's front page claims there are fears over Twitter's future since the announcement that Musk has taken over.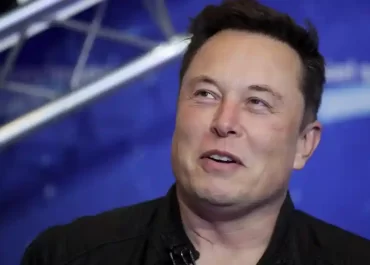 Other news sharing the Guardian's front page includes shortages of hormone replacement drugs for menopausal women. It says Sajid Javid is being urged to relax prescribing rules so pharmacists can offer what they have available in store, rather than what's written on a prescription. 
Summer holidays are at risk for millions due to "huge" delays in the processing of passports, which the Times calls a "shambles". The paper says ministers are warning that applications should be submitted as soon as possible due to an unprecedented surge in demand after the lifting of Covid rules. 
For the Telegraph, they lead with an image of a Ukrainian woman with her head in her hands who recounts being raped by a 19-year-old Russian soldier. The woman said she was marched around her village by soldiers helping them find other women, while any man who protested was killed. 
There is also a front-page report that the shadow cabinet has urged Sir Keir Starmer not to allow Partygate to become a distraction from the cost of living crisis. It says there is concern he risks becoming "waylaid" by the scandal, rather than confronting the government over rising costs. 
The i reports that Boris Johnson is planning a "bonfire of policies to placate angry Tories." The paper reports the PM hopes to "avoid stoking rebellion" by scraping or delaying new laws to increase homebuilding, protect victims of crime and improve children's online safety. 
Finally, the Daily Express leads on a report that an extra Bank holiday to mark the Queen's Platinum Jubilee this year is set to be made permanent. The paper reports the PM is "highly supportive" of a "Thank Holiday" in honour of the Queen's service – which will also pay tribute to Brits who served in their communities during Covid.