Today's news summary – Paper Talk
Tuesday's front pages report on the war in Ukraine. Many of the morning papers also address the impact of the war for domestic energy prices in the UK.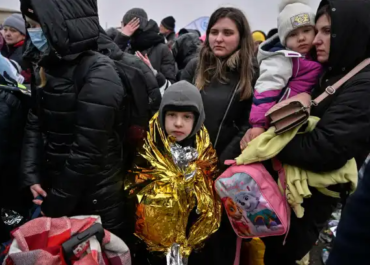 …………………………
The Guardian leads with Ukraine's rejection of Russia's offer of safe corridors for refugees. It has emerged that most of the corridors lead to Russia or its ally Belarus.
Metro reports on calls for the UK government to do more to help Ukrainian refugees.
The Independent leads with ill children who have been forced to leave their hospital beds to escape Russia's bombardment. The paper features an image of Ukrainians boarding a train to Germany to receive medical care. 
The plight of two young Ukrainian refugees is highlighted in the Daily Mirror, along with criticism of McDonald's for continuing to trade in Russia.
Britons face higher food and energy costs as part of the effort to stop the war in Ukraine, the Daily Express warns.
The Sun tells Russian President Vladimir Putin in response to his war in Ukraine: Let it go.