The Sun – State Opening Blow: Crown and Out
The Sun – State Opening Blow: Crown and Out
The Queen will miss Tuesday's State Opening of Parliament for the first time in 59 years due to her worsening mobility problems, says The Sun. The paper's second lead story describes the announcement from Labour's keir Starmer as a desperate and outrageous attempt to stong-arm police into clearing him. 
Today's Headlines - Summarised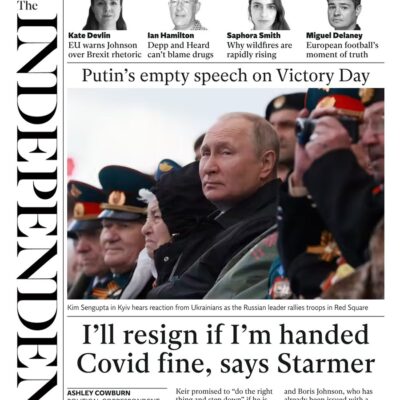 Coleen: Vardy's evil texts is the headline on the Sun which leads with the legal dispute between Coleen Rooney and Rebekah Vardy.
Tell me more »