Brief.
Me -
October 24, 2021 5:25 am
Covid: Quarantine hotel plans set to be announced
BBC News says the government is expected to announce that some travellers coming to England will have to quarantine in hotels, over concerns about new Covid variants.
Boris Johnson will make a decision after discussing the proposals with senior ministers later. The new measures are likely to apply to UK citizens and those with permanent residency rights arriving from high-risk countries such as South Africa.
Most foreign nationals from high-risk countries already face UK travel bans.
………………..
Teachers in England 'should pick vulnerable pupils for early return'
The Guardian says schools should let teachers select additional vulnerable pupils for an early return to classrooms to increase numbers gradually, a leading scientist has said as the children's commissioner demanded a roadmap for full reopening.
In an interview with the Guardian, the president of the Royal College of Paediatrics and Child Health, Prof Russell Viner, said any increase in pupil numbers in England's schools would depend on infection rates and demand on NHS services.
………………..
Italy PM set to quit and seek new govt amid pandemic and political turmoil
France24 says Italian PM Giuseppe Conte is expected to quit on Tuesday and try to form a new coalition government to tackle the coronavirus pandemic, which has killed more than 85,000 people in Italy and crippled the economy.
Conte survived a confidence vote last week after a coalition partner pulled out but has been left severely weakened and his resignation bid is seen as an attempt to avert a humiliating defeat in the Senate later this week. 
………………..
Brazil launches probe into health minister amid allegations he botched Covid response in virus-ravaged city
RT News says the Brazilian Supreme Court has authorized an investigation into the country's health minister Eduardo Pazuello, who's accused of bungling the response to the Covid-19 crisis and failing to tackle a major outbreak in the Amazon.
The investigation will focus on Pazuello's handling of a deadly viral surge in the city of Manaus, provincial capital to the Amazonas state and home to more than two million people.
………………..
Jordan demands Israel end Al-Aqsa 'provocations'
Arab News says Jordan urged Israel on Monday to stop blocking restoration work at Jerusalem's Al-Aqsa mosque compound, Islam's third holiest site.
Jordanian foreign ministry spokesman Daifallah Alfayez said he had sent a "protest note" demanding Israel "refrain from such violations and provocations, and respect the mandate of Jordan in administering Muslim holy sites."
There was no immediate response from Israel.
………………..
Sri Lanka's cremation of COVID dead a 'human rights violation'
Aljazeera says the UN has urged the Sri Lankan government to halt its policy of forced cremations of coronavirus victims, a practice it said went against the beliefs of the country's Muslims and other minority populations.
Ignoring the WHO's guidelines – which permit burials and cremations – Sri Lanka made cremation mandatory in March last year for people who die, or are suspected to have died, from the coronavirus.
………………..
US House sends Trump impeachment article to Senate, triggering trial
TRT World says the US House of Representatives has presented a single article of impeachment to the Senate accusing Donald Trump of inciting the storming of the Capitol, setting in motion the first-ever impeachment trial of a former president.
In a solemn procession, the nine House impeachment managers silently walked the article through the same ornate halls of Congress overrun by Trump supporters on January 6 and delivered it to the Senate.
………………..
Moderna says its vaccine is effective against COVID-19 variants
VOA says Moderna said Monday its COVID-19 vaccine appears to produce virus-neutralizing antibodies against new variants of the coronavirus found in Britain and South Africa.  
In a statement, the company said it conducted studies to ensure the two-dose regimen of the Moderna COVID-19 vaccine is protective against emerging strains of the virus detected to date.
UK WEATHER FORECAST
SUNRISE 07:50
SUNSET 16:41
TODAY
A band of rain will sweep across the UK from the west today, turning to sleet and snow over high ground in northern England and southern Scotland this afternoon. Western areas will be drier later.
TONIGHT
The rain, sleet, and snow will ease this evening across the UK, leaving a largely dry night with cloudy skies and the odd shower most likely in western areas.
TWEETS
How is it possible that Senators against whom there is credible evidence that THEY were complicit in the 6 January insurrection at the Capitol, are able to vote in Trump's impeachment trial?

— Tom London (@TomLondon6) January 26, 2021
Cat life is surely preferable. My only advantage over this one is I chose the image to post. pic.twitter.com/sEMU8UuUJe

— Russell Brand (@rustyrockets) January 25, 2021
It's astonishing that NONE of Debenhams high street stores have been saved. In April 2019 - 37 of them (in green) were trading so well that landlords weren't asked to reduce the rent. COVID has been devastating, of course, but surely there was something here that was salvagable. pic.twitter.com/bPImUYJnOf

— Joel Hills (@ITVJoel) January 26, 2021
FROM WTX NEWS
'I could do more with £30': Growing anger over free-school meal replacement parcels
Meet YouTube's New Star – Mila Tequila – Who's Taking You Back To The 2000s 
RENAISSANCE 
"Go ahead, make my day."
Global Covid-19 figures
Coronavirus Cases:

100,297,653



Deaths:

2,149,835



UK
Europe
United States
Middle East
Asia
World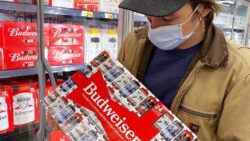 City warned EU will do London no favours on financial services – FT News
Pandemic prompts Super Bowl ad rethink in US – BBC Business
UK access to Pfizer jab threatened as EU imposes new controls on COVID vaccine exports – Sky Business
Google stops donations to U.S. Congress members who voted against election results – Reuters
Frank Lampard: Chelsea owner Roman Abramovich shows no romance in sacking – Read on
Sri Lanka v England: Joe Root encourages his side to keep improving after 2-0 series win – Read on
Sexton shines in NBA best plays of the week – Read on
Sport England to direct extra £50m for grassroots sport due to Covid – Read on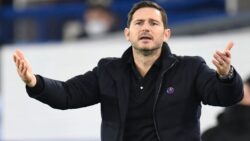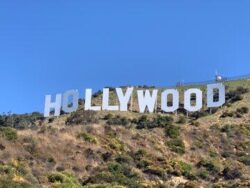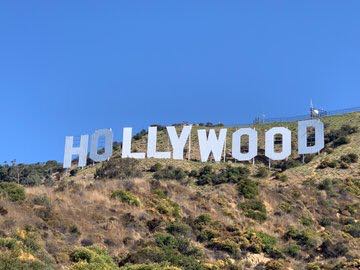 FKA Twigs says she was 'left with PTSD' after dating Shia LaBeouf – Read on
Asia Argento accuses Fast and Furious director Rob Cohen of sexual assault – Read on
Will Young questions why brother not assessed by psychiatrist before he took his own life – Read on
Kanye West screams at Chance The Rapper in leaked footage amid Kim Kardashian 'divorce' – Read on
what happened at the capitol? 
On January 6, 2021, a mob of rioters supporting United States President Donald Trump's attempt to overturn his defeat in the 2020 presidential election stormed the U.S. Capitol, breaching security and occupying parts of the building for several hours.
After attending a rally organized by Trump, thousands of his supporters marched down Pennsylvania Avenue before many stormed the United States Capitol in an effort to disrupt the electoral college vote count during a joint session of Congress and prevent the formalization of President-elect Joe Biden's election victory.
After breaching police perimeters, they occupied, vandalized, and ransacked parts of the building for several hours. The insurrection led to the evacuation and lockdown of the Capitol building and five deaths. – Read on
what does brexit mean?
Brexit was the withdrawal of the United Kingdom (UK) from the European Union (EU) and the European Atomic Energy Community (EAEC or Euratom) at the end of 31 January 2020 CET.
To date, the UK is the first and only country formally to leave the EU, after 47 years of membership within the bloc, after having first joined its predecessor, the European Communities (EC), on 1 January 1973.
It continued to participate in the European Union Customs Union and European Single Market during a transition period that ended on 31 December 2020 at 23:00 GMT. – Read on
Finding something interesting ?
Made with Love by 💓 the WTX News Team!​
Leave a comment