The Guardian – Fear of energy price crisis as Russia cuts gas supply
The Guardian – Fear of energy price crisis as Russia cuts gas supply 
The Guardian says Russia's decision to reduce gas supplies to Europe will lead to further price rises. The paper reports on the fears that Europe is on the "brink of a major energy crisis and could further drive up household bills" after Russia halted gas supplies to Poland and Bulgaria. 
Today's Headlines - Summarised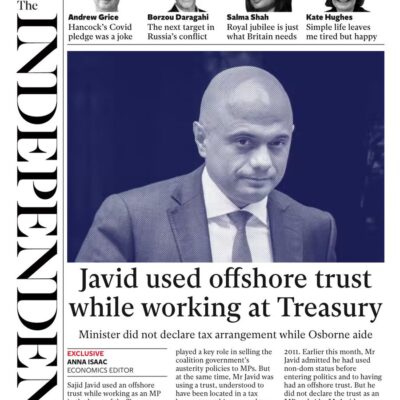 "Fury as Johnson escapes Partygate with single fine" reads the headline of the Guardian which leads with the end of the Met Police investigation.
Tell me more »