BRIEF – 

ME

!

– DAILY

 NEWS BRIEFING
In today's briefing update, The US is to send hundreds of additional troops to Iraq following the Baghdad embassy attack. Pope Francis was seen smacking a woman's hand in Vatican City in an attempt to break free from her grip. 
Japan's media has blasted Carlos Ghosn as 'cowardly' following his escape to Lebanon to avoid trial.
In the UK, Brexit will mark a new chapter according to Boris Johnson in his New Years message.
Entertainment, Justin Bieber returns with a 10-part docuseries – Seasons. The new YouTube series gives a behind-the-scenes look at the pop star's life. 
ALL this and more in today's news briefing – A daily roundup of all the news headlines that you need to know, summarised as part of WTX News Briefing.
………………………………………………………
US to deploy 750 troops to Iraq after Baghdad embassy attack
Aljazeera reports the United States said it will send hundreds of additional troops to the Middle East, after protester stormed its embassy compound in Iraq, setting fires and chanting "Death to America!"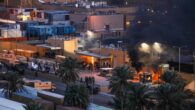 The protesters, angered by US air raids that killed two dozen, broke through checkpoints demanding the removal of America troops from Iraq. 
President Trump said he held Tehran "fully responsible" for the incident, and said that the protesters "will be held fully responsible," he said on Twitter. 
In a separate statement later on Tuesday, Trump warned that Tehran would "pay a very big price" after the attack.
Read the full story on Aljazeera
………………………………………………………
Pope Francis smack's woman's hand to free himself from her grip
CNN says Pope Francis was greeting children and pilgrims in St. Peter's Square on Tuesday when he slapped a woman's hand to free himself.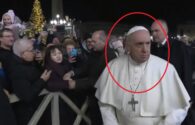 As he walked away from the crowd, heading to the Nativity scene at the centre of Vatican City, a woman grabbed his hand and pulled him towards her. 
The pope became visibly upset and began slapping the woman's hand in an attempt to free himself from her grip, and he briefly shouted at the woman. 
Watch the video on CNN
………………………………………………………
Japan blasts 'cowardly' Ghosn after escape
France24 says  Japan's media has blasted the "cowardly" Carlos Ghosn on Wednesday, after the tycoon jumped bail and fled to Lebanon to avoid trial in Japan.
"Running away is a cowardly act that mock's Japan's justice system," said the Yomiuri Shimbun, with Ghosn facing multiple charges of financial misconduct – all of which he denies. 
By leaving the country, he has "lost the opportunity to prove his innocence and vindicate his honour,"  the paper said. 
Read the full story on France24
………………………………………………………
Brexit will mark 'new chapter' for the UK, says PM
BBC News reports the UK is on the verge of a "new chapter" in its history, Boris Johnson has said. And he promised to "finish the job" by delivering Brexit within weeks.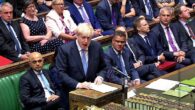 In his new year message the PM said he hoped the country would "move forward united" after it leaves the EU on 31 January. 
And has vowed to govern "for everyone," not just those who voted for him. 
Johnson added he wanted more prosperity and fairer opportunity to be the hallmarks of a "remarkable" new decade.
Read the full story on BBC News
………………………………………………………
Justin Bieber teases difficult to new album in trailer for docuseries 'Seasons'
RollingStone reports Justin Bieber has released the first trailer for his new YouTube Originals docuseries, Seasons, set to premiere 27 January. The 10 part series will release new instalments every Monday and Wednesday.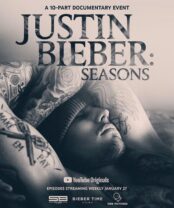 Seasons chronicles the making of Bieber;'s first album in four years "through the lens of his closest confidants, friends, collaborators and Bieber himself." The series offers a behind-the-scenes look at his personal life through never-before-seen-footage, including some from his wedding. 
Read the full story on RollingStone
…………………………………………………….
FOLLOW US ON SOCIAL MEDIA AND SHARE WTX NEWS WITH YOUR FRIENDS AND FAMILY:
Facebook – Please like our page
Twitter – Twitter updates available in English and Arabic. Please follow us and we would love to hear from you
Instagram – Follow our pages in English and Arabic
Leave a comment