BRIEF – 

ME

!

– DAILY

 NEWS BRIEFING
In today's briefing update, President Trump had a light-hearted response to North Korea's Christmas present threat. 
The world remembers the Indian Ocean tsunami and its 230,000 victims 15 years on. 
Burkina Faso suffered a double extremist attack, killing 35 civilians and seven soldiers.
The drowning of a British man and his two children at a holiday resort in the Costa del Sol has been described as a tragic accident.
Entertainment, Caroline Flack's boyfriend posts Instagram message saying he did not press charges and he's gutted not to be spending the festival period with her. 
ALL this and more in today's news briefing – A daily roundup of all the news headlines that you need to know, summarised as part of WTX News Briefing.
…………………………………………………….
Trump says he's ready to handle North Korea 'gift', it might be a 'beautiful vase'
CNN says US military officials say they're expecting a long-range ballistic missile test from North Korea for Christmas. But the President is eyeing up something a little more decorative.
"Maybe it's a nice present," Trump said on Tuesday. "Maybe it's a present where he sends me a beautiful vase as opposed to a missile test," Trump said. "I may get a vase. I may get a nice present from him. You don't know. You never know"
It was a joking approach to the sinister promise from North Korea to deliver the US a "Christmas gift" if there's no progress on lifting sanctions by the end of the year.
Read the full story on CNN
…………………………………………………….
The world remembers the Indian Ocean Tsunami and its 230,000 victims, fifteen years on
France24 says communities across Asia remembered the 230,000 victims of the Indian Ocean tsunami on Thursday, the 15th anniversary of one of the world's most deadly disasters.
On boxing day in 2004, a 9.1 magnitude quake off northern Sumatra island triggered a tsunami with waves as high as 17.4 meters that swept over the coastal areas of Indonesia, Sri Lanka, India, Thailand and nine other countries. 
Memorials were scheduled in the Indonesian province of Aceh, where entire villages were destroyed and more than 125,000 people died in the giant waves. 
Read the full story on France24
…………………………………………………….
Burkina Faso in mourning after double extremist attacks
Arab News says Burkina Faso was in mourning Wednesday after militants killed 35 civilians, almost all of the women, in double attacks.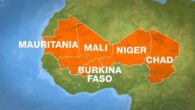 Seven soldiers and 80 militants also died in Tuesday's simultaneous attacks on the town of Arbinda and its military base in Soum province, which lasted "several hours" and was of a "rare intensity", the army said. 
Burkina Faso has seen regular extremist attacks which have left hundreds dead since the start of 2015 when military violence began to spread. 
"A large group of terrorists simultaneously attacked the military base and the civilian population in Arbinda," the army chief of staff said in a statement.
Read the full story on Arab News
…………………………………………………….
Man and children drowned 'in tragic accident'
BBC News says the death of a man and his two children in a resort swimming pool on the Costa del Sol was a "tragic accident", said the hotel owners.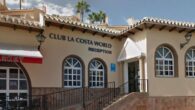 The three family members were found unresponsive on Christmas Eve at Club La Costa World, near Fuengirola. 
Reports suggest that a nine-year-old- British girl got into difficulties in the water and her father and 16-year-old brother tried to rescue her. 
Police in Spain launched an investigation into the deaths. 
In a statement released on Christmas Day, the owners of the resort said: "The Guardia Civil have carried out a full investigation which found no concerns relating to the pool in question or procedures in place, which leaves us to believe this was a tragic accident which has left everyone surrounding the incident in shock."
Read the full story on BBC News
…………………………………………………….
Caroline Flack's boyfriend Lewis Burton posts Christmas message to her saying he is 'gutted'
The boyfriend of Caroline Flack has said he is "gutted" to be spending Christmas away from her. Flack, 40 is not allowed contact with Lewis Burton, 27, as part of her bail conditions after she pleaded not guilty to assaulting him with a lamp.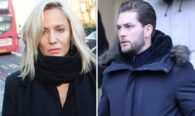 The incident is said to have left them both covered in blood like a "horror movie." 
On Instagram, Burton wrote: "Gutted I can't spend Christmas with you, I want to repeat I never pressed charges and asked the other day for bail conditions to be dropped but no one listened to me… I want this all to be over."
Read the full story on Sky News
……………………………………………………..
FOLLOW US ON SOCIAL MEDIA AND SHARE WTX NEWS WITH YOUR FRIENDS AND FAMILY:
Facebook – Please like our page
Twitter – Twitter updates available in English and Arabic. Please follow us and we would love to hear from you
Instagram – Follow our pages in English and Arabic
Leave a comment