BRIEF – 

ME

!

– DAILY

 NEWS BRIEFING
In today's briefing update, Lebanon's prime minister Saad Hariri is to become PM again after his predecessor steps aside. In Iraq, there have been reports of rockets hitting near Baghdad's International airport. No one has claimed the attack and there are no reports of casualties.
A headteacher in Poland has been arrested after she staged an active school shooter situation but failed to tell anyone it was fake. In the UK, a 13-year-old boy and a man, 27, have been arrested on suspicion of murdering a woman who was stabbed in the street. 
A volcano has erupted in New Zealand, leading to reports of people being injured.
Entertainment and Sport, actor Richard E Grant says gay roles should be given to gay actors. And a man has been arrested over alleged racist abuse during Saturday's Manchester derby. 
All this and more in today's news briefing – A daily roundup of all the news headlines that you need to know, summarised as part of WTX News Briefing.
…………………………………………………….
Leading figures agree to new Hariri government
Arab News reports Samir Khatib will stand aside to allow Saad Hariri to form a government in Lebanon, just 24 hours before the planned start of binding parliamentary consultations to name a new prime minister.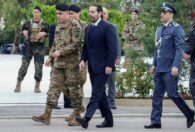 Khatib had previously been recommended by Hariri to succeed him. 
Lebanese security forces implemented strict security measures on Sunday, to ensure that the roads to Baabda Palace were secure for the 128 members of Parliament, who will name the next prime minister. But, last night the process was postponed for a week.
Read the full story on Arab News
…………………………………………………….
Poland school principle staged fake active shooter situation, failed to let anyone else know – report
Fox News reports a school principal in Poland is under investigation after allegedly staging an active shooter drill in the packed building last month – but she failed to tell people the situation was fake.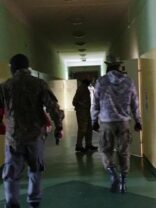 It led to chaotic scenes in which one student reportedly jumped out of a window.  
Men dressed in camouflage suits and balaclavas carrying dummy weapons entered the school whilst students were in class. They used firecrackers to make noises for the fake terror attack.
Read the full story on Fox News
…………………………………………………….
Rockets hit near Iraq's Baghdad airport, home to the Iraqi military and US forces
RT News says there have been reports that at least two rockets landed near Baghdad International Airport in Iraq.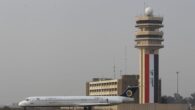 The airport is located next to the Baghdad Diplomatic Support Center, used by diplomats, intelligence operatives as well as the US-led anti-terrorist coalition forces in Iraq. 
The target of the reported rocket shelling is unclear, as no party has claimed responsibility so far. No casualties have been reported. However, there have been unconfirmed reports of injuries amongst staff.
Read the full story on RT News
…………………………………………………….
Several injured as White Island volcano in New Zealand erupts
France24 says several people have been injured in New Zealand after a volcano began erupting there on Monday, the region's mayor said.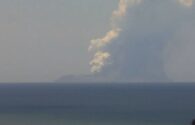 The eruption began at about 2:30 pm local times on the White Island, throwing smoke and debris into the air.  
"I'm not sure if these people were on the island or near it, but there was definitely one group out there and they definitely needed medical care," said Mayor Judy Turner. "There were some injuries and focus is on getting these injured people back safely and to get them to a hospital."
Read the full story on France24
…………………………………………………….
Boy, 13, arrested over woman's stabbing death
BBC News says a 13-year-old boy and a 27-year-old man have been arrested on suspicion of murdering a woman who was stabbed in the street.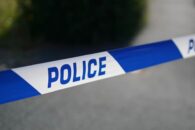 The woman, 25, was attacked at 20:30 GMT on Saturday in Wellingborough Road, Rushden, Northamptonshire. 
Paramedics were called but she died at the scene, near St George's Way. 
Police said the arrested man has serious injures and another man is being questioned on suspicion of attempted murder. 
Det Insp Pete Long said: "This was an extremely tragic incident in which a young woman has lost her life and I want to reassure people that we are doing all we can to bring those responsible to justice."
Read the full story on BBC News
…………………………………………………….
Football: Man arrested over alleged racist abuse in Manchester derby
The Guardian reports a man has been arrested in connection with the allegations of racist abuse during Saturday's Manchester derby.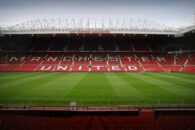 A video began circulating on social media showing a Manchester City fan making monkey chants towards Manchester United players during the match. 
Greater Manchester police said on Sunday morning that a 41-year-old man had been arrested on suspicion of a racially aggravated public order offence and remains in custody for questioning. 
Read the full story on The Guardian 
…………………………………………………….
Richard E Grant: Give gay roles to gay actors
iNews reports actor Richard E Grant believes gay roles should be played by gay actors.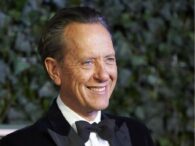 Grant told The Sunday Times Magazine that he is uncomfortable taking LGBT roles. But, he did play an HIV-positive gay man in 2018's Can You Ever Forgive Me? – earning himself an Oscar nomination. 
He said: "I've always had that concern. The transgender movement and the #MeToo movement means, how can you justify heterosexual actors playing gay characters?"
"We are in a historic moment. If you want someone to play a disabled role, that should be a disabled actor… I understand why and how [the current change of mood has] come about."
Read the full story on iNews
……………………………………………………..
FOLLOW US ON SOCIAL MEDIA AND SHARE WTX NEWS WITH YOUR FRIENDS AND FAMILY:
Facebook – Please like our page
Twitter – Twitter updates available in English and Arabic. Please follow us and we would love to hear from you
Instagram – Follow our pages in English and Arabic
Leave a comment