The Sun – Bank Holiday Joy: Lovely bubbly Jubilee
The Sun – Bank Holiday Joy: Lovely bubbly Jubilee 
News that pubs are going to be allowed to stay open later to mark the Queen's jubilee is The Sun's main lead. The paper says licencing hours will be extended from 11pm to 1am from Thursday 2 to Saturday 4 June in England and Wales and will also cover nightclubs.
Today's Headlines - Summarised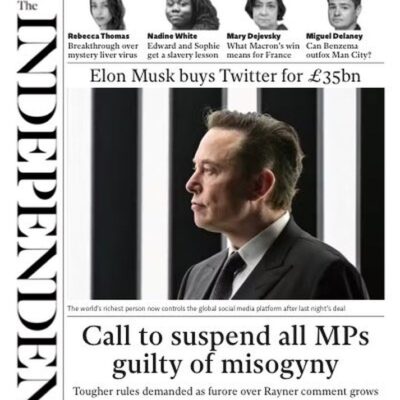 The Sun says a STATUE of Iron Lady Margaret Thatcher is egged from behind a "security fence" less than two hours after being installed.
Tell me more »