Murree deaths – At least 21 people have died after heavy snow trapped them in their vehicles in northern Pakistan.
The military is attempting to clear roads and rescue those still trapped near the hilltop town of Murree.
Around 1,000 vehicles were trapped on a highway during a blizzard, according to Interior Minister Sheikh Rashid.
According to the local administration, rain and blizzards are forecast tonight in and around Murree, with thunderstorms at a speed of 50-90 kph and heavy snowfall.
The administration has warned the citizens not to leave their homes in severe weather or turn to Murree as severe weather conditions are likely to continue till late at night.
More than 100,000 cars had entered Murree in recent days to see the unusually heavy snowfall. This caused a huge traffic jam on roads leading in and out of the town, police said.
Police said at least six people had frozen to death in their cars, but it is not yet clear how others had died. Asphyxiation after inhaling fumes has been given as a possible reason.
'Tourists did not die of cold'
Murree Police Station Raja Rasheed said: "There has been over 4 to 4.5 feet of snowfall in Murree. There has never been this much snowfall in this area."
He said that most of the people who died in Murree did not die due to the cold, they died as they left their heaters on in the car and went to sleep.
"The fumes from the heater killed them."
Breaking News from Pakistan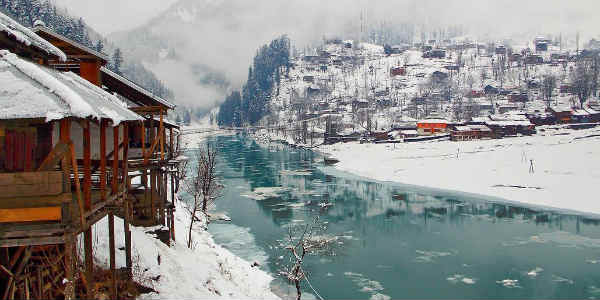 Imran Khan's 'negligent' Government Responsible for Murree deaths
Tayyab Gondal, the cousin of a police official who died in Murree, blamed the "incompetent and negligent" government for his relative's death.
Vehicles have been stuck in Murree for the last 24 hours, while as many as 4,000 vehicles were stranded on the route to Murree and despite the severity of the tragic event, the government did not send any help until the media arrived.
Another survivor added that several families are still waiting for someone to rescue them. They have sent their 'live location to the local administration', but no one reached out to help them.
Pakistani Prime minister Imran Khan tweeted his shock at the tragedy.
The prime minister said he has ordered an inquiry into the matter and was putting in place a "strong regulation" to ensure the prevention of such tragedies in the future.