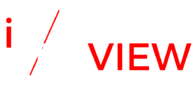 Jan 6 hearings: How did we get here?
A series of planned hearings by the United States House Select Committee have dominated the news in recent weeks, as the Democratic-led committee build a case around former US President Donald Trump over the January 6 attack on the Capitol. 
The hearings began on June 9, 2022, with a further two hearings set to conclude the series in July. The first hearing was broadcast live on prime-time television. 
What's been covered. 
Hearing one
During the first hearing, the committee outlined their case of a seven-part plan used by Donald Trump in his attempt to overturn the 2020 presidential election results and remain in power. A failed effort that resulted in the attack on the Capitol.
Hearing one featured footage of the attack and testimony from a documentary filmmaker and a Capitol police officer. The hearing also discussed the involvement of the Proud Boys. 
Hearing two 
In hearing two the focus was on evidence proving that Donald Trump knew he'd lost the election and that most of his inner circle knew claims of fraud were false. William Barr testified that Trump had "become detached from reality" because he continued to push conspiracy theories and the claim of a stolen election. 
Hearing three
The hearing examined how Trump and others pressured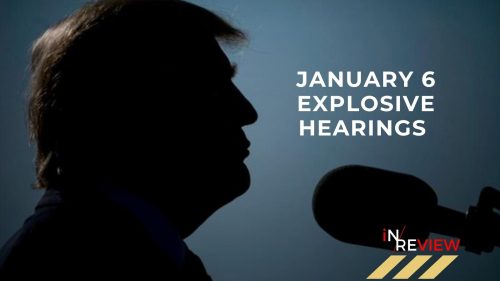 Mike Pence to selectively discount electoral votes and overturn the election by illegal means, using John Eastman's fringe legal theories as justification. 
Hearing four 
Election officials from Arizona and Georgia testified they were pressured to "find votes" for Donald Trump and change results in their jurisdictions. The committee revealed attempts to organise fake slates of alternate electors and established Donald Trump was directly involved in this.  
Hearing five 
In hearing five, the committee focused on Trump's pressure campaign on the Justice Department to rubber-stamp his story that the election was stolen, his request to seize voting machines and his effort to install Jeffrey Clark as acting attorney general. 
Hearing six
The testimony of Cassidy Hutchinson was the sole focus of hearing six. The former aide to former White House chief of staff Mark Meadows described the motivations, opinions, feelings and experiences of Trump and the inner circle around the time the mob were storming the Capitol.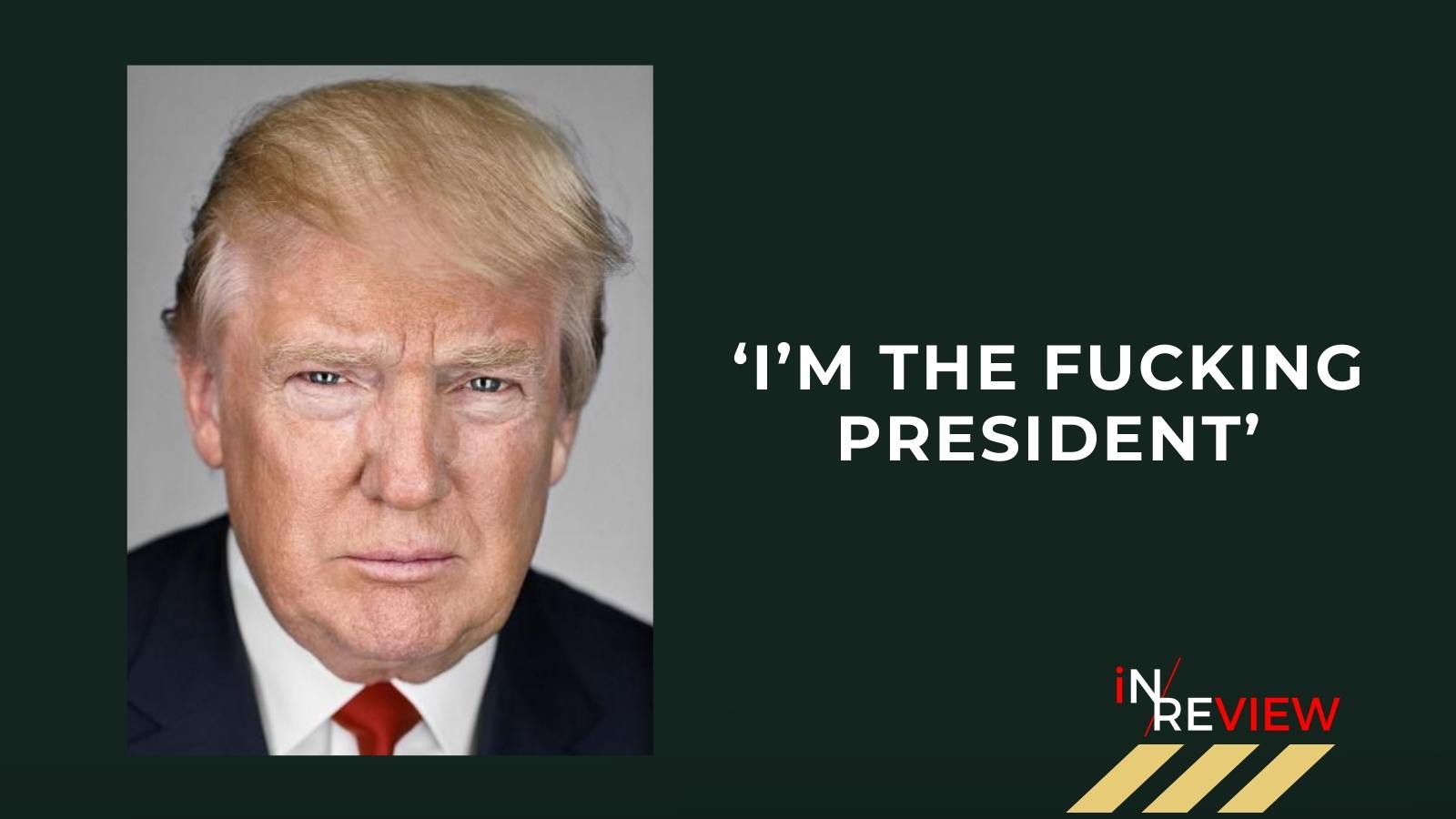 I think most Americans know that attempting to influence witnesses to testify untruthfully presents very serious concerns. We will be discussing these issues as a committee and carefully considering our next steps."
The key takeaways from the hearings
The most explosive testimony, so far, came from Cassidy Hutchinson on day six. She provided us with a unique insight into the extraordinary two hours on Capitol Hill. 
Here are the critical points. 
There were warnings of violence – 'things might get real bad' 
Cassidy Hutchinson said that in December 2020, a month after the election, the director of national intelligence, John Ratcliffe, told her Trump's refusal to accept defeat by Joe Biden "could spiral out of control and be dangerous for our democracy." 
Just four days before the results would be certified, Trump's attorney Rudy Giuliani told Hutchinson: "The 6th is going to be a great day … we're going to the Capitol. It's going to be great. The president is going to be there. He's going to look powerful."
Meadows then told Hutchinson: "Things might get real, real bad on January 6."
Trump knew and didn't care protesters were armed  – 'not here to hurt me' 
Recordings were played from January 6 of law enforcement reporting the protesters being armed with AR-15 rifles and pistols. Trump – waiting to speak at a rally near the White House – Trump was told protesters had bear spray and flags to use as spears and some wore body armour. 
Trump demanded such people be let past security measures to stand in the front of his stage because they weren't going to hurt him.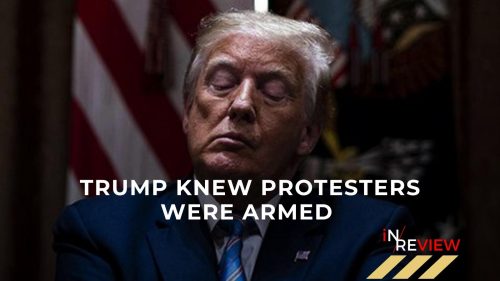 Trump said: "I don't fucking care that they have weapons, they're not here to hurt me. They're not here to hurt me. Take the fucking mags [magnetometers] away. Let my people in. They can march to the Capitol from here, let the people in and take the mags away."
He then told that crowd, who he knew some were armed, to march on the Capitol and said he'd go with them.
'I'm the fucking president' – Trump threatened his security chief  
According to Cassidy Hutchinson, Tony Ornato, a secret service official and deputy chief of staff, told her that when Trump was in his vehicle after his speech, he was told he could not go to the Capitol. 
Trump had "a very strong, very angry response to that … something to the effect of, 'I'm the fucking president. Take me up to the Capitol now.' To which Bobby [Engel, chief of Trump's secret service detail] responded, 'Sir, you have to go back to the West Wing.'
Trump then "reached up towards the front of the vehicle to grab at the steering wheel. Mr Engel grabbed his arm, and said, 'Sir, you need to take your hand off the steering wheel. We're going back to the West Wing. We're not going to the Capitol.' Mr Trump then used his free hand to lunge towards Bobby Engel and when Mr Ornato recounted the story to me he motioned towards his clavicles."
Trump's reported fury at other moments was discussed during the committee, including when Bill Barr told the AP there was no widespread election fraud. Trump "had thrown his lunch against the wall." Hutchinson said, also describing how she helped the president's valet mop up the spilt ketchup.
Chief of Staff Mark Meadows wouldn't stop looking at his phone
Hutchinson recalled how the chief of staff Mark Meadows wouldn't look up from his phone when being told urgent news, including on January 6. 
"I remember him being alone in his office for most of the afternoon," she said. "Around 2 pm to 2.05 pm we were watching the TV and I could see that the rioters were getting closer and closer to the Capitol. Mark still hadn't popped out of his office or said anything about it."
Meadows was "sitting on his couch on his cellphone, same as the morning where he was just kind of scrolling and typing. I said, 'Hey, are you watching the TV, Chief? … I didn't know if he was really paying attention. He was like, 'Yeah.' [I said] 'The rioters are getting really close, so if you talk to the president …' He said, 'No, he wants to be alone right now.'
"Still looking at his phone. So I started to get frustrated."
Meadows wanted to go to Bannon's 'war room' 
On 5 January, Hutchinson said she stopped Mark Meadows from attending a meeting held by Giuliani, Steve Bannon, law professor John Eastman and other pro-Trump extremists.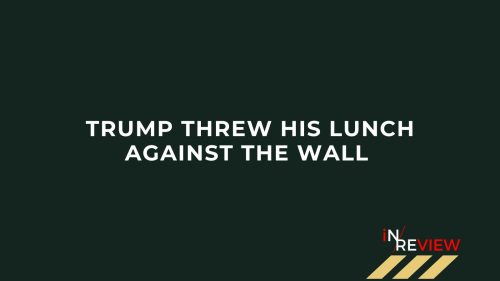 Meadows, she said, "wanted me to work with secret service on a movement from the White House to the Willard Hotel so he could attend the meeting with Mr Giuliani and his associates in the 'war room'.
"I made it clear to Mr Meadows that I didn't believe it was a smart idea … I knew enough about what Mr Giuliani and his associates were pushing that I didn't think that it was something appropriate for the White House chief of staff to attend or to consider involvement."
Meadows "mentioned a few more times going up the Willard that evening, then eventually … said he would dial in instead".
Trump believed Mike Pence deserved to hang 
The day six hearing also heard Hutchinson describe Donald Trump's response to the mob calling for Mike Pence to be hanged. 
She said: "I remember Pat [Cipollone, the White House counsel] saying something to the effect of, 'Mark, we need to do something more. They're literally calling for the vice-president to be fucking hung.'
"And Mark had responded something to the effect of, 'You heard him, Pat, he thinks Mike deserves it. He doesn't think they're doing anything wrong.'
"To which Pat said something like, "This is fucking crazy. We need to be doing something more."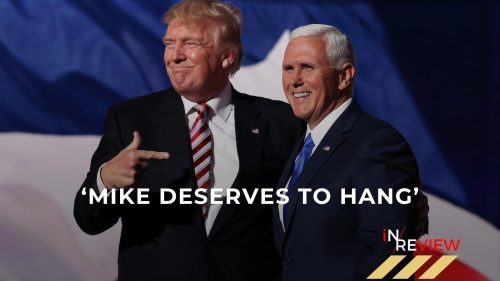 Presidential pardons were sought after speech 
When Trump finally called for the mob to leave the Capitol, Meadows pushed for a promise of presidential pardons. Hutchinson confirmed when asked if Giuliani and Meadows sought their own pardons related to January 6, that they did. 
Trump's team pressured witnesses – 'Stay in Trump's good graces' 
The Guardian says the committee vice-chair, Liz Cheney "save one of the most chilling revelations for her closing statement." She said the committee had asked witnesses if those in Trump's inner circles had attempted to influence testimony. 
"One witness described phone calls from people interested in that witness's testimony. 'Well, what they said to me is, as long as I continue to be a team player, they know I'm on the right team, I'm doing the right thing, I'm protecting who I need to protect, I'll continue to stay in good graces in Trump world. They reminded me a couple of times that Trump does read transcripts, and just keep that in mind.'"
Another witness reported a call in which they were told Trump "wants me to let you know he's thinking about you. You know, you're loyal. And you're going to do the right thing when you go in for your deposition." 
Debate continues about whether Trump will be charged with criminal conduct. 
Cheney said: "I think most Americans know that attempting to influence witnesses to testify untruthfully presents very serious concerns. We will be discussing these issues as a committee and carefully considering our next steps."
There is a higher cost of letting Trump get away with it. Roughly 40 per cent of America believes the 2020 election was stolen. And they could be convinced to believe in other lies."
Trump on trial? What comes next?
Trump and his two closest advisers could face widening criminal exposure over the Capitol attack. The under-oath testimony from Cassidy Hutchinson heard he claim potentially unlawful conduct including Trump directing supporters to descend on the Capitol despite knowing they were armed and probably intended to cause harm. 
She said that Trump was deeply angered that some supporters who had gathered were not entering the secure perimeter in front of where he was going to make a speech. 
The supporters did not want to enter the secure perimeter due to many being armed with knives, blades, pepper spray and guns – they did not want to surrender their weapons to the Secret Service to attend the rally. 
The time to put Trump on trial is near
Merrick Garland faces an awful task in deciding whether to prosecute Donald Trump. On the one hand, putting Trump on trial would "hasten the country's drift towards political violence" but not doing anything at all, makes the chance of another coup attempt more likely. "Either route could endanger US democracy", FT's Edward Luce writes. 
But the evidence being brought forward during the January 6 hearings makes it much harder to turn a blind eye. The difficulties lie in the fact that the standard of proof for a criminal conviction is much higher than most could imagine, and a botched prosecution would make Trump even stronger and could play a crucial role in re-electing him.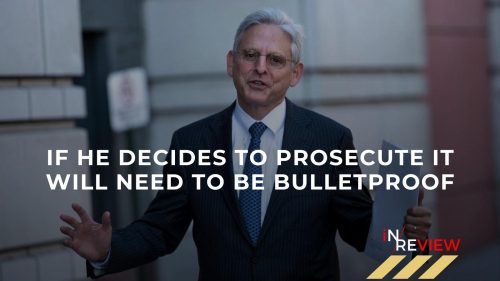 Garland would have to prove beyond doubt that Trump had criminal intent – a high bar that means showing not just that he tried to overturn the election but that he was fully aware what he was doing was illegal. 
"We know Trump tried to reverse the result. Proving that he knew his actions were criminal means getting inside his head. The January 6 committee is making that job much easier."
From what's already been revealed during the hearings, it appears Trump knew he was trying to overturn a fair election. But if it did go to trial, would his lawyers claim he was not of sound mind? 
What is holding Garland back? We don't really know but we know he is "scrupulous about keeping his process under wraps" and is a stickler for the US Department of Justice's independence. He was appointed by a Democratic president, and the burden of proof is notably higher than the law requires. If he decides to prosecute it will need to be bulletproof.  
Garland "is a public servant who goes by the book in an America that has given up reading. Washington's savviest are still betting that Trump will escape prosecution." 
But there is a higher cost of letting Trump get away with it. Roughly 40 per cent of America believes the 2020 election was stolen. And they could be convinced to believe in other lies. The risk of doing nothing is far greater. "History keenly awaits Garland's decision." 
Two biggest stories linked
Roe vs Wade and Trump
Politico argues the striking down of Roe v Wade doesn't at first appear to be connected to the startling revelations produced by the Jan 6 hearings, but the ex-president appears to see the two are linked in a profound way. It's beyond coincidence that two monumental stories came crashing down near-simultaneously. 
Trump has publicly complained that pro-Trump House Republicans erred in boycotting the committee, as it left no one on the panel to defend him or dilute the impact of a well-documented and devastating narrative about his attempts to overturn the 2020 election. He has also let it be known that he fears the overturning of Roe will have a negative political rebound for Republicans. 
These two massive developments have sent US politics into a whole new realm. By experience and temperament, this is not a realm in which Trump is well-equipped to prosper. 
Lasting Legacy 
Whilst CNN reports that Trump's lasting legacy will be the overturning of Roe vs Wade.
"The Supreme Court — it's what it's all about," Trump said in his final debate with Hillary Clinton in the 2016 general election. "It's just so, so imperative that we have the right justices." He added: "The justices that I am going to appoint will be pro-life, they will have a conservative bent."
At another point in that debate, asked point-blank whether he wanted to see Roe v. Wade overturned, Trump said this: "Well, if we put another two or perhaps three justices on, that will happen. That will happen automatically in my opinion."
On September 9, 2020, having appointed both Gorsuch and Brett Kavanaugh to fill seats on the Supreme Court, Trump employed the same strategy that had worked so well to rally conservatives to him four years earlier: he released a list of 20 potential nominees if another opening arose during a second term.
Arkansas Sen. Tom Cotton, one of the names on that list, said he was "honoured" to be mentioned, and added: "It's time for Roe v. Wade to go."
Justice Ruth Bader Ginsberg died just nine days after Trump released his lift. And just eight days after that, Trump nominated conservative judge Amy Coney Barrett to replace liberal Ginsburg. 
A month later, the Senate confirmed Barrett – in doing so, they established a dominant 6-3 conservative majority on the Supreme Court. Trump went on to win 85% of self-identified conservatives and 76% of White evangelicals in the 2020 race, even as he lost nationally to Joe Biden.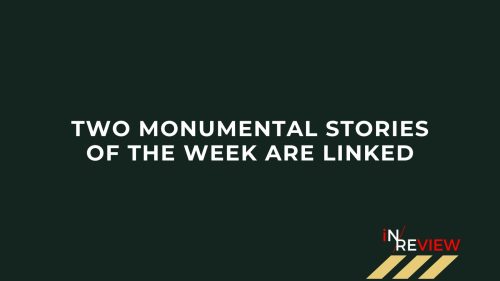 Without his promises on the court, it's possible he would never have made it to the White House – and never gets the chance to appoint three justices who fundamentally reshaped the ideological composition of the bench. 
And if that hadn't happened, the overturning of Roe vs Wade never happens. 
The Roe decision will be the defining legacy of Trump's four years and will likely be at the heart of his potential 2024 presidential run, CNN argues.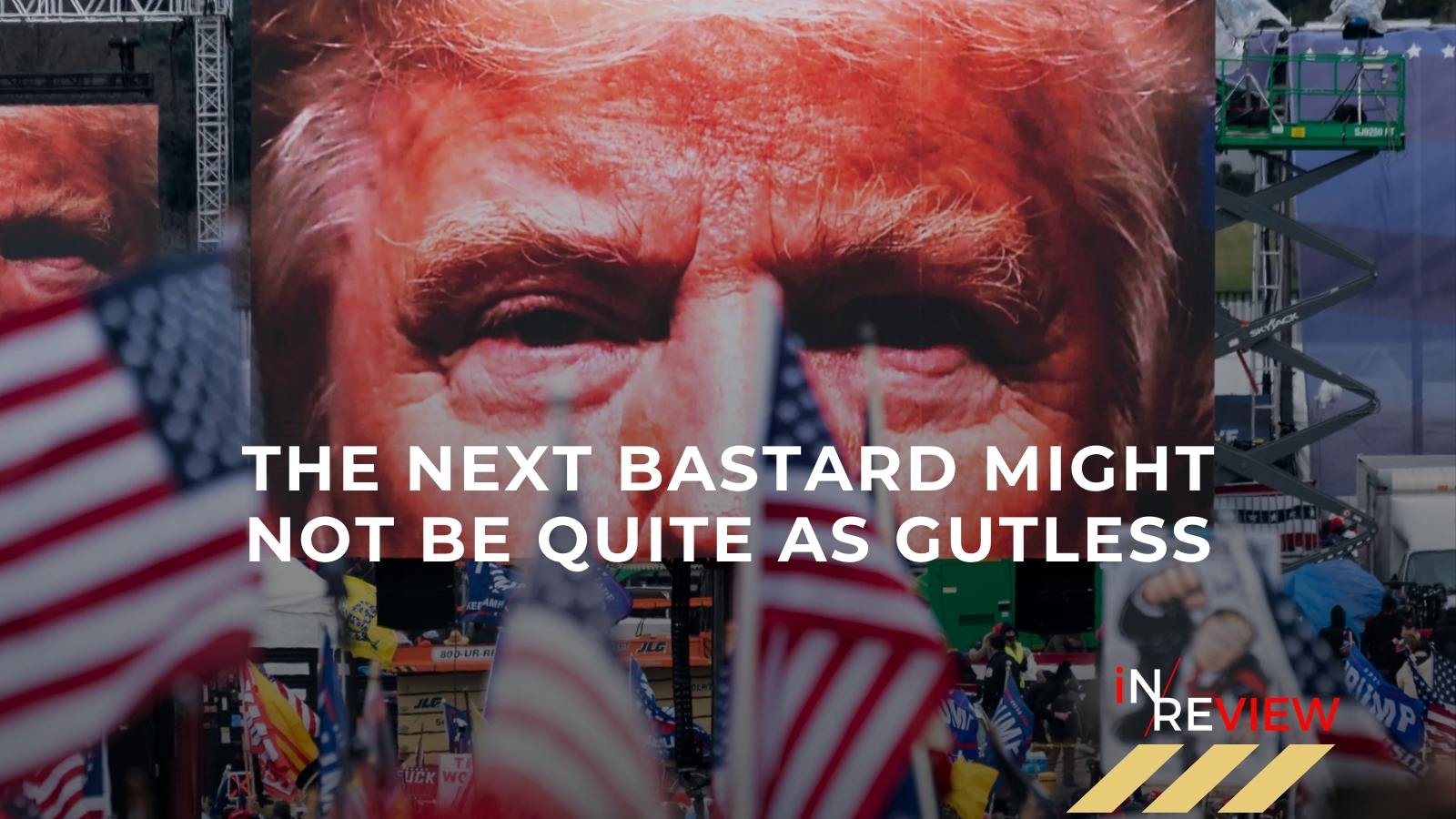 Laziness and aversion to personal risk
"Whilst thousands were ready to escalate violence and attempt to overthrow a fair election, Trump.. spent most of the day watching TV. "
Graeme Wood writes for The Atlantic that the coup attempt was the dumbest coup attempt. He said that Trump's incredible laziness is the trivial reason why the coup was destined to fail – whilst assuring the reader he is not in any way diminishing the seriousness of the attack on the Capitol. 
Wood goes on to say that the former president's laziness and complete aversion to personal risk meant the putsch was doomed in a way like no other. 
Whilst thousands were ready to escalate violence and attempt to overthrow a fair election, Trump whose participation was necessary apparently spent most of the day watching TV. 
The most striking aspect of the Jan 6 hearing, according to Wood, is not the revelation of guilt but the fact the country was saved by pure indolence. 
Whilst many will see the facts and see Trump as a political criminal, Wood says he sees him as a "lazy bastard who could not believe his luck—that he had yet again managed to get others to do what he dared not do himself." 
What is most fearful, is that the US government was not saved from existential disaster by political institutions or the honour of its people, but by the lassitude and cowardice of Trump who spent most of the coup doing … nothing. "The next bastard might not be quite as gutless".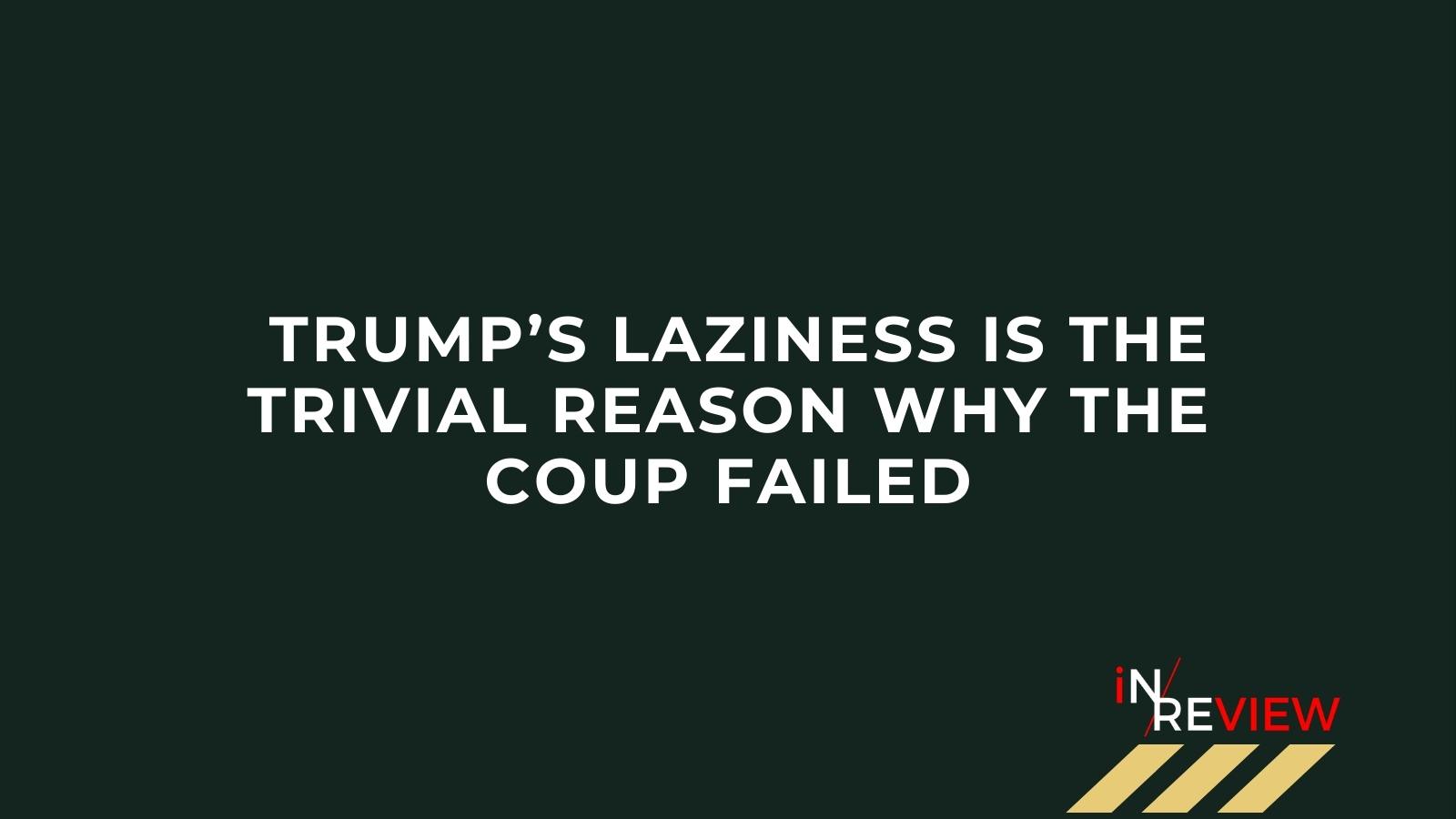 Fact-checking & Additional resources:
What are the Jan 6 hearings?
series of six planned hearings by the United States House Select Committee on the January 6 Attack began on June 9, 2022. The first hearing was scheduled in the evening and broadcast live on prime time television. There are two set to take place in July. 
Donald Trump 2024
Jan. 6 committee revelations may give Republicans opening to take on Trump in 2024 – (CNN)