Steal the look
We're looking at the four best celebrity fashion moments this week, where you can buy the look, the price and check out this week's highlighted brand: BODE.
Billie Eillish wears Très Rasché diamanté hoodie & jogger set
Price: £127.00
Where to buy: Très Rasché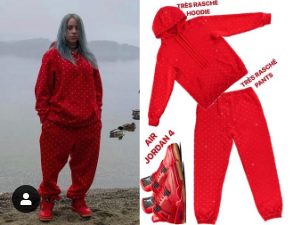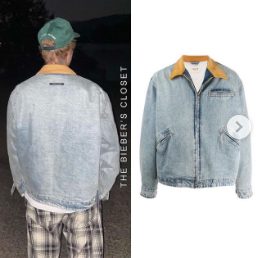 Justin Bieber wearing @fearofgod Contrasting Collar Denim Jacket
Price: £1584.00
Where to buy: FarFetch
Insta Talk
Catch up with this week's fashion guide on Insta Talk, as our Fashion Designer guides you through how to wear blazers this winter. 
Also, fashion blogger and Instagram sensation Rana Ellithy joins us to discuss modest fashion. 
Brand of the week: bode
"BODE is a luxury menswear brand that expresses a sentimentality for the past through the study of personal narratives and historical techniques. Modern workwear silhouettes united with female-centric traditions of quilting, mending and applique shape the collections. Each piece tells a story and is tailor-made."
The men's fashion brand is equally loved by women. Click on the box.
Leave a comment