Brief.
Me -
January 21, 2022 11:57 am
Covid: UK's ban on South America travellers comes into force
BBC News says travellers from South America are now banned from entering the UK over fears of a new coronavirus variant first identified in Brazil.
The new travel ban – which also applies to Portugal and Cape Verde – came into force on Friday.
Like the variants that were first spotted in the UK and South Africa, it is thought the Brazil variant could be more contagious.
It comes as a further 1,248 people with coronavirus have died in the UK. Latest government figures on Thursday also showed another 48,682 new cases had been reported.
………………..
Major UK business body calls for furlough scheme extension to July
City AM says one of the UK's largest business lobbies is calling for the government to extend the furlough scheme to July and to give out a fresh round of business grants worth £25,000 each.
The British Chambers of Commerce (BCC) also called for temporary VAT cuts and business rates relief to be extended, with the group saying "certainty is needed to help protect jobs and livelihoods".
It comes as the BCC's quarterly survey recently revealed that all key economic indicators were well below pre-crisis levels and that four in ten firms have seen their cash flow drop. 
………………..
German virus cases top 2 million as Merkel urges tougher shutdown
France24 says Germany's total coronavirus cases topped two million on Friday, as Angela Merkel pushed for a "significant" tightening of restrictions to slow the infection rate.
The EU's most populous country added another 22,368 new cases over the past 24 hours, Germany's Robert Koch Institute (RKI) health agency said, bringing the total since the start of the pandemic to 2,000,958.
It also reported another 1,113 fatalities from Covid-19, taking the overall death toll up to 44,994.
………………..
At least 26 dead after 6.2-magnitude quake strikes Indonesia, flattens hospital & governor's office 
RT News says a 6.2 magnitude earthquake has rocked Indonesia's Sulawesi Island, killing over two dozen people and injuring hundreds, while scores of houses and a major medical facility were reduced to rubble.
A strong quake struck near the town of Mamuju early Friday morning, causing devastation on West Sulawesi and leaving at least 26 dead, according to Indonesia's disaster agency. Reuters reported that around 600 were injured in the jolt, which had a shallow depth of just 18 kilometres (11 miles).
Among the wreckage are scores of homes, a major hospital, and the office building of West Sulawesi's governor. 
………………..
Turkey launches mass coronavirus vaccination
Arab News says Turkey has launched a nationwide vaccination program against Covid-19 after the government approved emergency use of China's Sinovac.
More than 1 million health workers in the country were among the first to get the jab, after the country's Science Board members were inoculated live on Jan. 13. President Recep Tayyip Erdogan received the vaccine jab the next day.
Health Minister Fahrettin Koca said it was an "absolute need to get the injection" to return to "old lives," but the vaccination was not mandatory.
………………..
 'The world's most powerful weapon': N Korea parades new missile
Aljazeera says North Korea displayed what looks like a new submarine-launched ballistic missile (SLBM) at a parade on Thursday night, state media reported, marking the end of a political congress at which leader Kim Jong Un admitted severe failings but pledged to boost the country's military might.
Clad in a black leather coat, gloves and fur hat, Kim smiled and waved as he watched the parade in a flood-lit Kim Il Sung Square.
"The world's most powerful weapon, submarine-launch ballistic missiles, entered the square one after another, powerfully demonstrating the might of the revolutionary armed forces," state news agency KCNA reported.
………………..
Biden proposes $1.9 trillion for pandemic-hit economy
TRT World says Joe Biden has unveiled a $1.9 trillion coronavirus plan to end "a crisis of deep human suffering" by speeding up vaccines and pumping out financial help to those struggling with the pandemic's prolonged economic fallout.
Called the "American Rescue Plan," the legislative proposal would meet Biden's goal of administering 100 million vaccines by the 100th day of his administration, while advancing his objective of reopening most schools by the spring.It would also deliver another round of aid to stabilise the economy.
"We not only have an economic imperative to act now – I believe we have a moral obligation," Biden said in a nationwide address. At the same time, he acknowledged that his plan "does not come cheaply."
………………..
Law enforcement boosts defences around US Capitol
VOA says six days before the inauguration of President-elect Joe Biden, officials are tightening security in Washington, D.C., for what is expected to be a solemn ceremony shorn of the usual crowds following last week's deadly attack on the U.S. Capitol by supporters of Donald Trump. 
Law enforcement authorities say they are confident of maintaining safety during the event, despite warnings about further violence in Washington and around the country. The National Guard Bureau said Thursday that nearly 7,000 Guardsmen are already in the nation's capital and more are en route toward a planned deployment of up to 21,000 troops. 
UK WEATHER FORECAST
SUNRISE 08:02
Sunset 16:23
TODAY
Today will be mostly dry, with patchy cloud, and some sunny spells. Fog may linger in the east, and there may be the odd wintry shower in Scotland. Later, Northern Ireland will see rain.
Global Covid-19 figures
Coronavirus Cases:
93,546,327
Deaths:
2,002,668
UK
Europe
United States
Middle East
Asia
World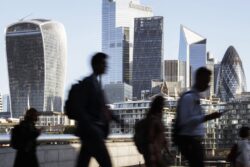 Self-isolating support grant given to only one in three – FT News
Brexit: No plans to dilute workers' rights, minister says – BBC Business
Lidl named UK's cheapest supermarket as it pips Aldi by 34p in annual Which? Study – Sky Business
UK economy to take at least two years to return to pre-COVID-19 level – Reuters poll – Reuters 
Marcus Rashford: 'Jose Mourinho taught me to be more savvy in the penalty area' – Read on
Stubborn Palace end Arsenal's winning run – Read on
Stopping players celebrating a 'joke', says Cardiff City boss Neil Harris – Read on
Anthony Joshua vs Tyson Fury 'bigger than belts', says Eddie Hearn in warning to WBO – Read on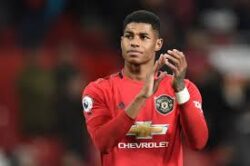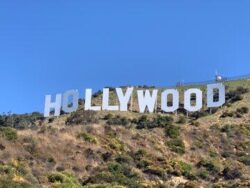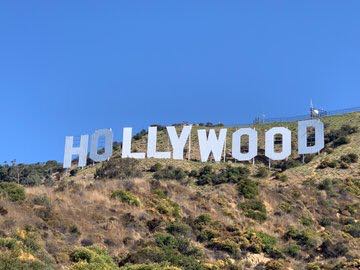 Armie Hammer: Actor pulls out of film over 'vicious' online abuse – Read on
MLK/FBI: 'They thought his illicit affairs would destroy him… but the press wouldn't touch it' – Read on
Lily Allen: I considered taking heroin during Miley Cyrus tour – Read on
Kate Winslet hated 'curvy' label and feared bum looked big in Contagion body bag – Read on 
what happened at the capitol? 
On January 6, 2021, a mob of rioters supporting United States President Donald Trump's attempt to overturn his defeat in the 2020 presidential election stormed the U.S. Capitol, breaching security and occupying parts of the building for several hours.
After attending a rally organized by Trump, thousands of his supporters marched down Pennsylvania Avenue before many stormed the United States Capitol in an effort to disrupt the electoral college vote count during a joint session of Congress and prevent the formalization of President-elect Joe Biden's election victory.
After breaching police perimeters, they occupied, vandalized, and ransacked parts of the building for several hours. The insurrection led to the evacuation and lockdown of the Capitol building and five deaths. – Read on
what does brexit mean?
Brexit was the withdrawal of the United Kingdom (UK) from the European Union (EU) and the European Atomic Energy Community (EAEC or Euratom) at the end of 31 January 2020 CET.
To date, the UK is the first and only country formally to leave the EU, after 47 years of membership within the bloc, after having first joined its predecessor, the European Communities (EC), on 1 January 1973.
It continued to participate in the European Union Customs Union and European Single Market during a transition period that ended on 31 December 2020 at 23:00 GMT. – Read on
Finding something interesting ?
Made with Love by 💓 the WTX News Team!​
Leave a comment