Red Table Talk: 2 years of celebrities unburdening themselves
Red Table Talk – the Facebook Watch series that tackles big stories – hosted by Jada Pinkett Smith, her mother Adrienne Banfield-Norris (known as Gammy) and her daughter, Willow Smith, has become the place for celebrities to unburden themselves.
Back in June 2013, the two women and the then 12-year-old Willow sat down at their red kitchen table and pressed record. The video gained upwards of 31,000 views and a show was born. 
At that time, there was a space for candid conversations and unfiltered points of view. And a space that could be filled by the three-generational perspectives of Gammy, Jada and Willow with their unique brand of raw straight-talk and their willingness to dive into some difficult topics. 
And for celebrities who need to explain their side of a story, a stop at the Red Table on any post-scandal tour, gives them the space to speak freely and be met with the women's blend of understanding and tough love. 
Let's take a tour of some of the best celeb trips to the Red Table.
Gabrielle Union
Jada and gabrielle union friends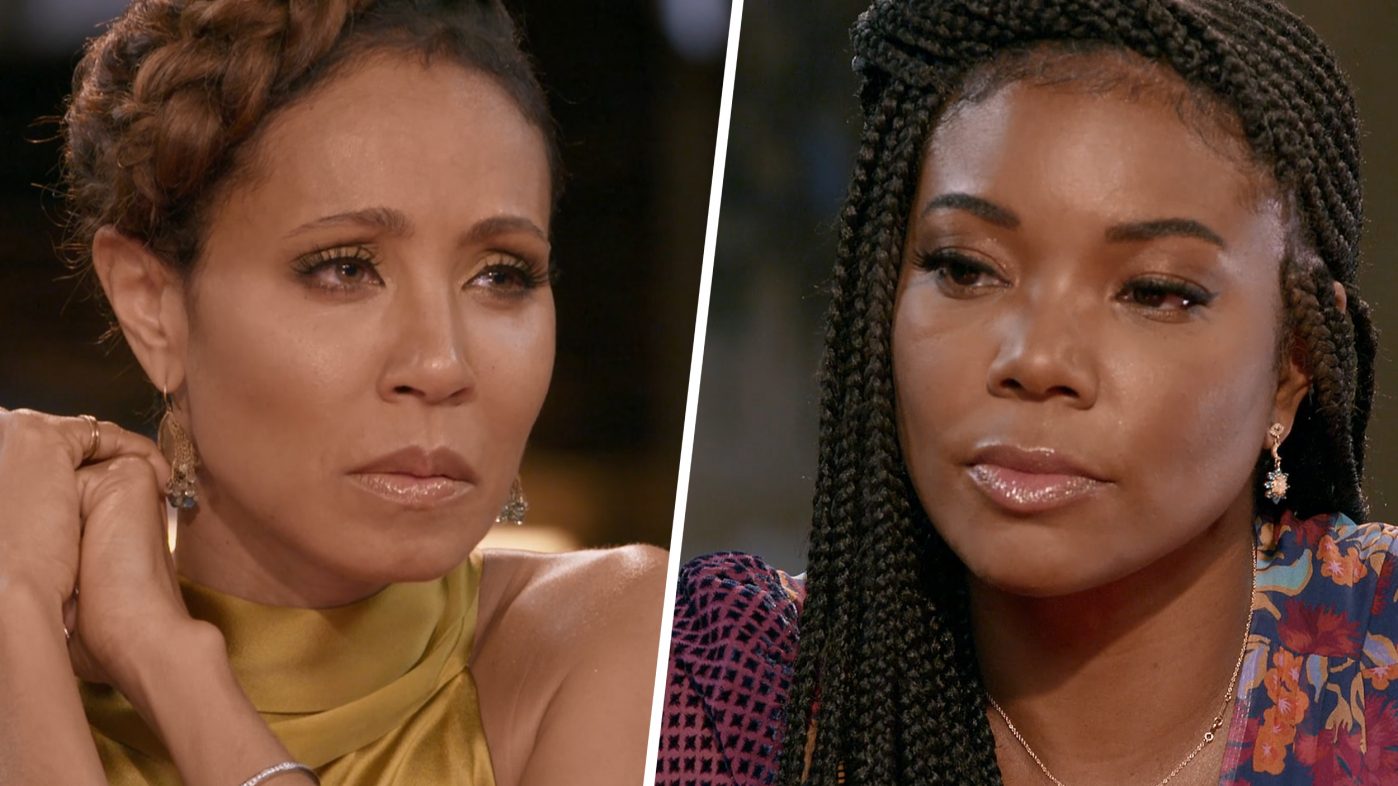 One of the first guests was Gabrielle Union who was still in a 17-year feud with Jada. Hoping to end the strange cold war that began in the early 00s for a reason neither could remember, Jada called her up. 
"It felt so good on the phone with you to even just go, 'Hey, I'm sorry that I didn't even take the time to talk to you, you know?'" Jada told Gabrielle. "And then I had to just apologize and just thinking to myself, 'Damn, Jada! That was some petty ass s–t!'"
Gabrielle acknowledged she should have done more to end their feud. 
"I could've been like, 'OK, I know this is super uncomfortable but I'm gonna hop in your face and we're gonna talk,'" she said, admitting that instead, she allowed herself to continuously brush it off. But after making amends, "It was like a gorilla hopped off my back that I didn't even know was there and I needed that."
T.I
The T.I. hymen apology
Along with the rest of the word, the Red Table Talk hosts were also disturbed by the rapper's November 2019 comments that he regularly had his daughter's hymen checked to ensure she remained a virgin. His daughter also was disturbed by her father's actions. 
Insisting that his tales had begun "in a very joking manner" and had been embellished and "terribly misconstrued and misconceived," he still acknowledged that his daughter "had a problem" with his decision to speak about their arrangement. "I understand it and I am incredibly apologetic to her," he continued. "Not to any of these other strangers or any of these weirdos who toss lies around for free." 
Jada continued to prod about why his comments could be harmful to young women, TI eventually seemed to grasp the bigger picture, at one point saying, "Well, I think [men] should stay out of it." Jada's response? "Boom. That's the point."
Jordyn Woods
what happened with tristan and jordyn woods?
When Jordyn Woods got tangled up in a scandal with Tristan Thompson/Kardashian, the Red Table Talk was the place to go to explain her side of the story.
The former BFF of Kylie Jenner gave her version of events, saying she'd run into Khloe Kardashian's ex at a bar and accepted his invitation to an impromptu party at his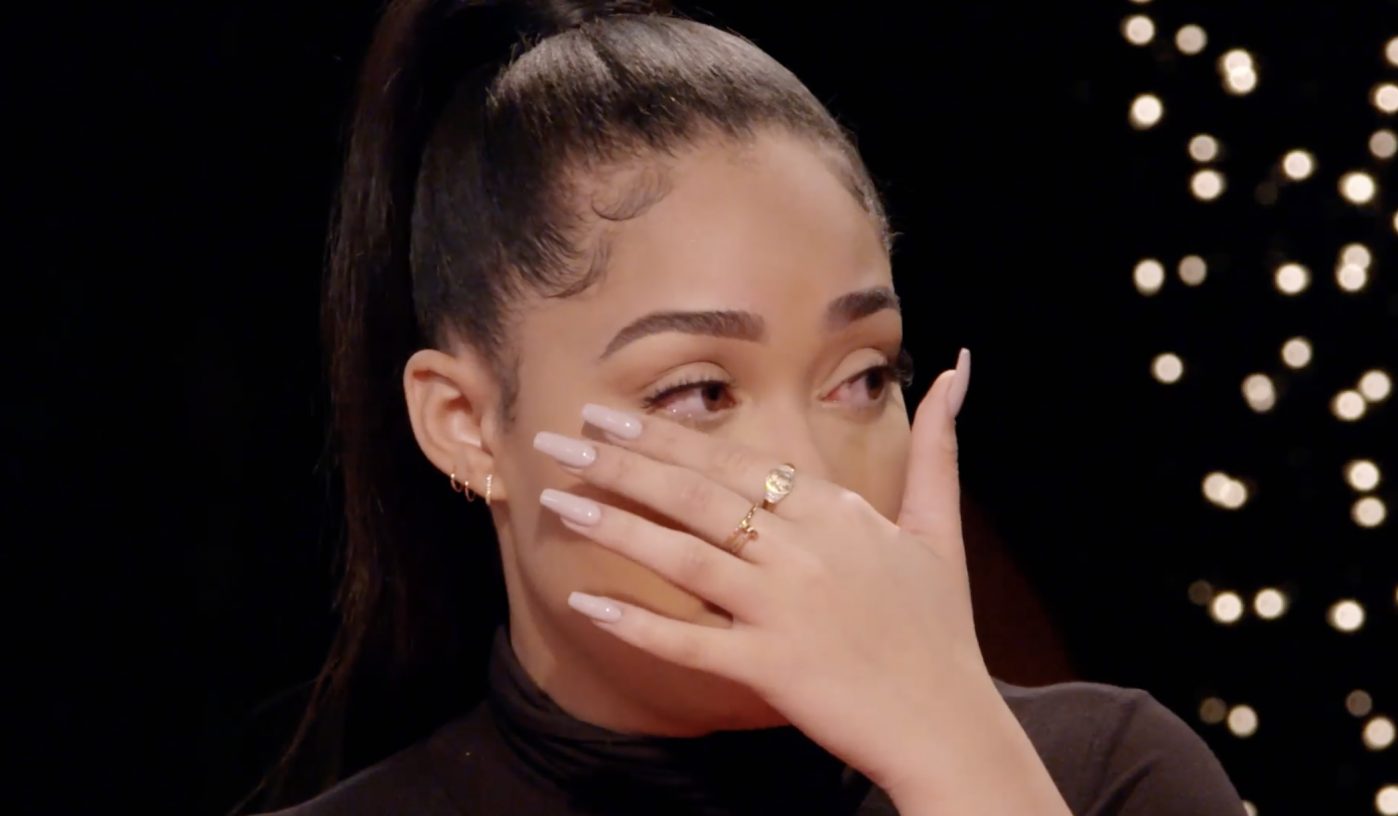 house. She cleared up some rumours, saying "never once was I giving him a lap dance, making out with him, sitting all over him," she told Jada. "On the way out, he did kiss me."
Jordyn said she shouldn't have put herself in that position but her biggest crime was lying after the incident. 
"I had talked to Khloe and she asked me what was going on, is everything fine. And in my head of trying to forget that part of the story, I was just like, 'You know, no, he was chilling, everything was OK,'" she said. "I was honest about being there, but I wasn't honest about the actions that had taken place."
Snoop Dogg
Snoop, Kobe and the gale king interview with lisa leslie
Not long after the tragic death of NBA legend Kobe Bryant, broadcast journalist Gayle King asked WNBA legend, Lisa Leslie, if Kobe Bryant has a "complicated" legacy due to the rape accusations bought against him in the early '00s.
The gayle king interview with Lisa Leslie led to online outrage and Snoop Dogg took to Instagram to tell Gayle King what he thought.
"Out of pocket for that s–t," he said. "Way out of pocket. What do you gain from that? I swear to God, we're the worst. We're the f–king worst. We expect more from you, Gayle. Don't you hang out with Oprah? Why y'all attacking us? We your people. You ain't coming after f–king] Harvey Weinstein, asking them dumbass questions. I get sick of y'all."
Snoop later apologised after he faced backlash for the language used against King, and opened up a wider conversation about how black women are treated in America. In February he sat down at the Red Table. 
"It was just a matter of me losing control," he said, explaining he was still reeling from the death of rapper Nipsey Hussle, his grandson and his grandmother. "I was frustrated on top of just venting and doing it the wrong way."
Snoop revealed he privately received support from the likes of Tyler Perry and Puff Daddy but made it clear he felt he had misused his celebrity. 
Jada Pinkett Smith
The jada pinkett smith and august alsina story 
Jada's honesty, and willingness to hold herself accountable, is a reason the show's fanbase has grown. The debut episode saw Jada and husband Will Smith's first wife Sheree Fletcher have a really frank discussion.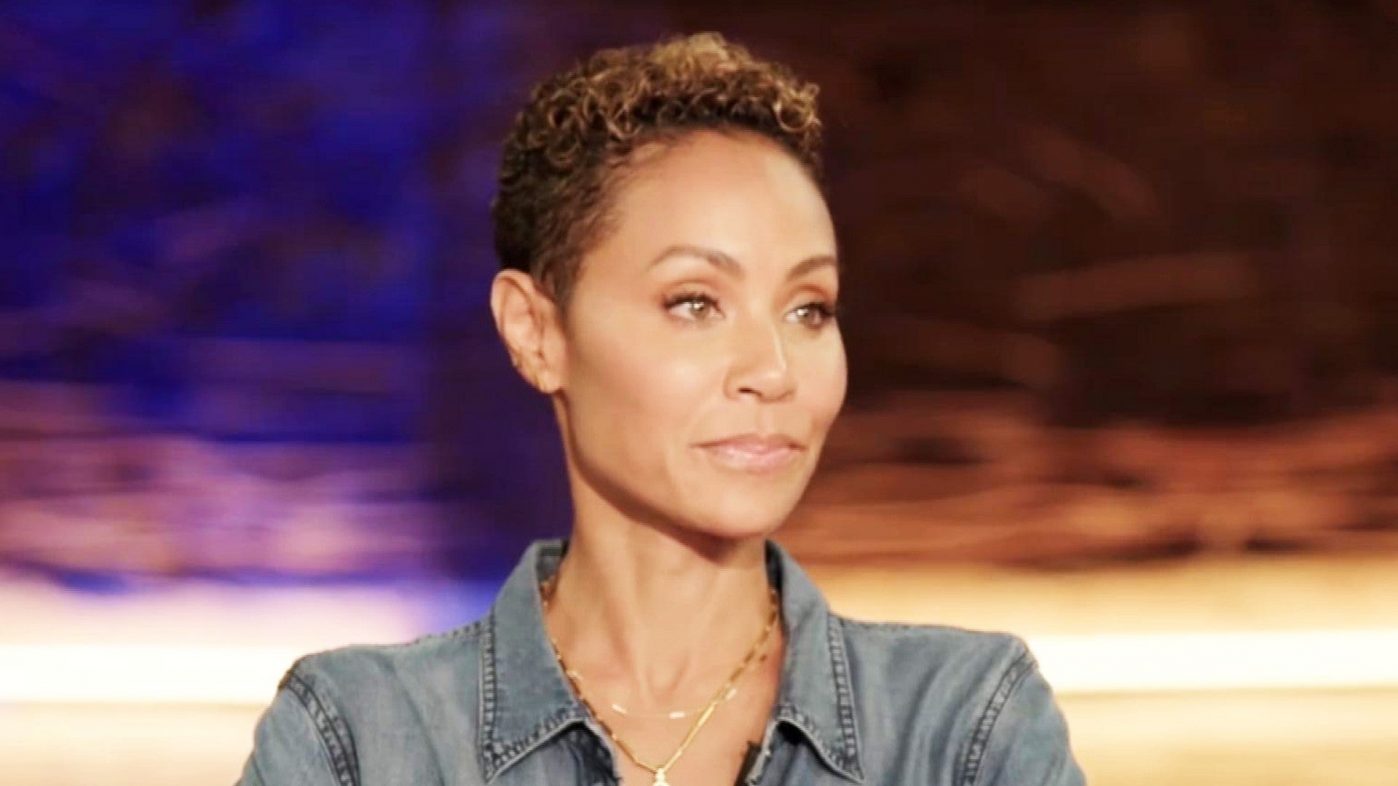 But perhaps her most honest episode was when she brought herself to the table in July.  In the interview, the famous "entanglement" term was coined (2020's version of "conscious uncoupling" – the episode saw Jada explain her relationship with singer August Alsina. What had started as a friendship, ended up becoming romantic after she and Will decided to separate. 
"It was a relationship," she acknowledged during her chat with Will. "I was in a lot of pain and I was very broken. In the process of that relationship I definitely realized you can't find happiness outside of yourself. Luckily enough, you and I were also going through a process of healing in a much different manner. We did everything we could to get away from each other, only to realize that wasn't possible."
Olivia Jade
The olivia jade usc scandal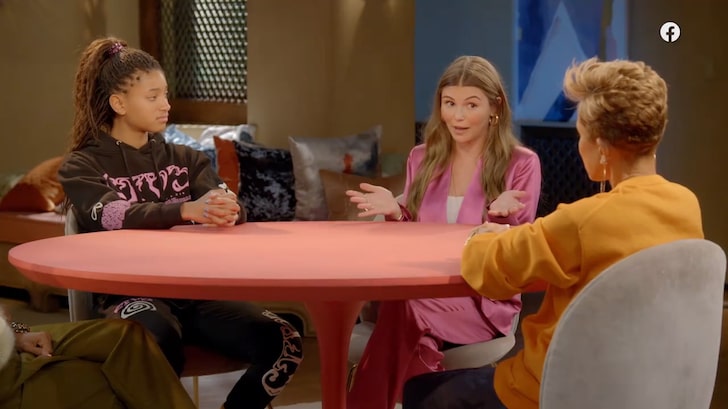 Perhaps the best thing to emerge in 2020 was the Olivia Jade episode. Just weeks after her parents Lori Loughlin and Mossimo Giannulli began their prison sentences for their involvement in the college admissions scandal, the former YouTuber said she was ready to confront her privilege. 
Olivia explained in the initial months, she struggled to see why everything was making such a big deal about her parents' having bribed her way into the University of Southern California. 
"I remember thinking, 'How are people mad about this?'" she recalled. "Like, I know that sounds so silly. But in the bubble that I grew up in, I didn't know so much outside of it. And a lot of kids in that bubble, their parents were donating to schools and doing stuff that advantaged—so many advantages. It's not fair and it's not right, but it was happening."
She said her time sat in made her realise it was time to get educated. "That's embarrassing within itself that I walked around my whole 20 years of life not realizing like, you have insane privilege—you're like the poster child of white privilege and you had no idea," she acknowledging, insisting she was there to "apologize for contributing to the social inequality" but also put the entire experience behind her.
"I think what's so important to me is like to learn from the mistake," she said. "Not to now be shamed and punished and never given a second chance. I'm 21, I feel like I deserve a second chance to redeem myself, to show I've grown."
……………………
FOLLOW US ON SOCIAL MEDIA AND SHARE WTX NEWS WITH YOUR FRIENDS AND FAMILY:
Facebook – Please like our page
Twitter – Twitter updates available in English and Arabic. Please follow us and we would love to hear from you
Instagram – Follow our pages in English and Arabic
Leave a comment