Rapper Bugzy Malone punched two strangers and broke their jaws, whilst defending himself to a suspected burglary.
As it transpired he wrongly believed they intruded and attacked his home, a court has heard.
The incident happened on 9 September 2018 near the World Black Pudding Throwing Championships in Ramsbottom, near Bury.
The 30-year-old, appearing in court under his real name Aaron Davies, acted in "retribution", jurors were told.
Mr Davies denies two counts of inflicting grievous bodily harm.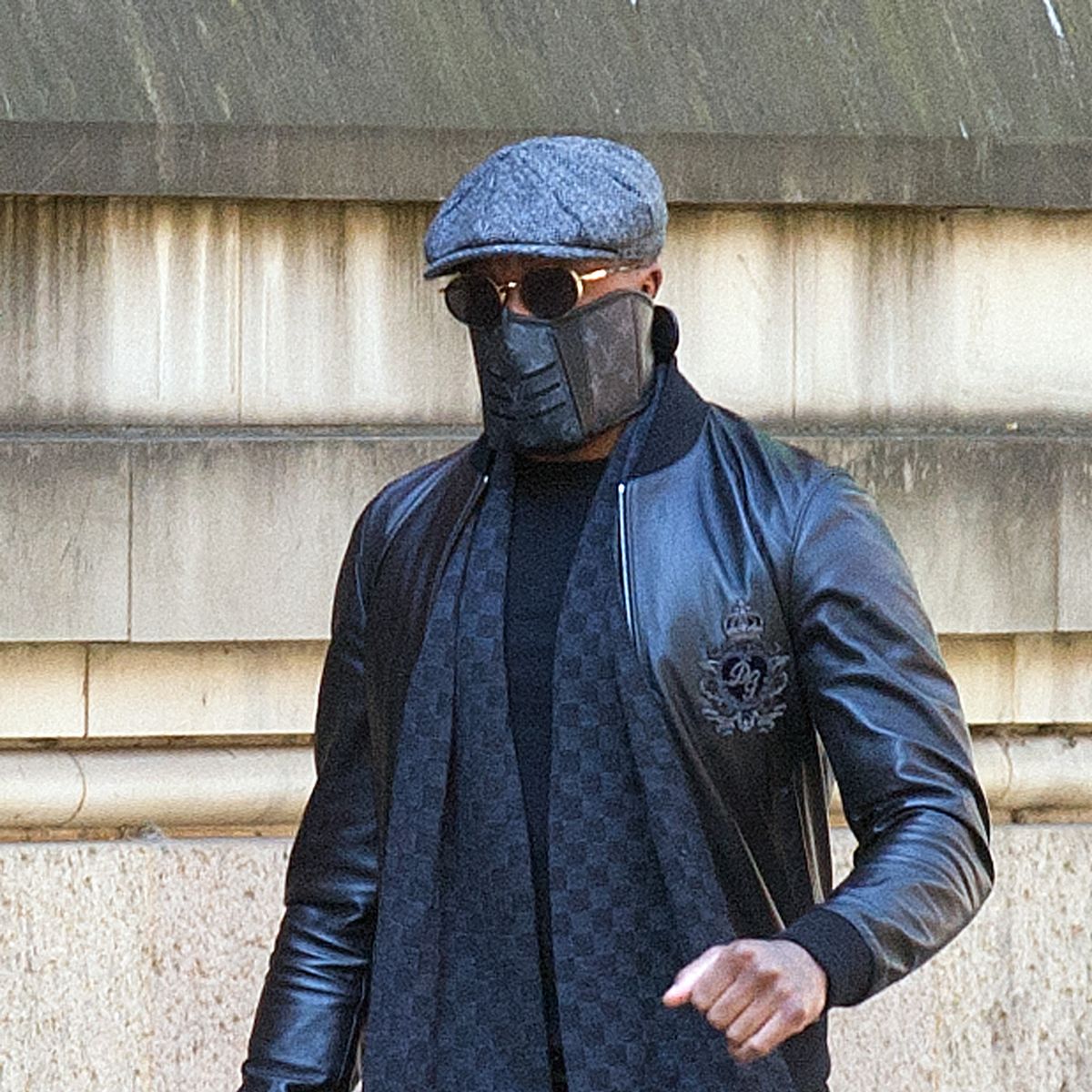 What happened to Bugzy Malone?
Manchester Crown Court heard a teenage girl and her friends, who were all fans of the grime artist, decided to visit Mr Davies' home.
Grime star Bugzy Malone has appeared in court after being charged with two counts of wounding to inflict grievous bodily harm. The musician – real name Aaron Davis – wore a black leather jacket, flat cap, a mask and sunglasses as he entered Minshull Street Crown Court on Monday morning (September 14
So what happened to bugzy malone, it all started when a teenage boy peered over the electric gates and shouted his name before running off.
Prosecutor Maria Brannan said a car sped past them and was driven at them as they fled.
A single blow to the jaw
Jurors heard that shortly after Mr Davies pulled up in his black Mercedes car.
Mr Davies said he believed his neighbour was involved in a confrontation with the "burglars".
Miss Brannan said the rapper walked directly to the family friend and punched him hard to the jaw, sending him to the ground.
She said he "immediately" turned to the girl's father and punched him too with another single blow to the jaw.
Mr Davies then kicked the family friend in the back of the head as he walked past, the court heard.
He later said he received a call from his neighbour telling him his house was "being done over" and he should come home quickly.
Mr Davies said he believed his neighbour was involved in a confrontation with the "burglars".
……………………………..
Leave a comment