With the Super Bowl just around the corner, Netflix has released a three-part docuseries telling the shocking story of a much-loved NFL player convicted of first-degree murder.
The modern-world loves a fall from grace but the trajectory of Aaron's was particularly steep and strangely compelling – a senseless, horrific collapse unfolding in the social media age. 
Netflix's new series – Killer Inside: The Mind of Aaron Hernandez, examines the facts of the case. In the summer of 2013, Hernandez was arrested for the murder of Odin Lloyd at his mansion in Massachusetts, it all seemed unreal. 
The facts of the case are this – a brutal execution-style murder of his fiancee's sister's boyfriend at a gravel pit less than a mile from his mansion. The facts didn't seem to line up with the image of Aaron – the all-American, much-loved athlete. Hernandez was just 23 at the time of his arrest and had just signed a $40m contract with the New England Patriots. He lived with his fiancee and baby daughter and every Sunday he was under a national spotlight as one of the NFL's most promising stars.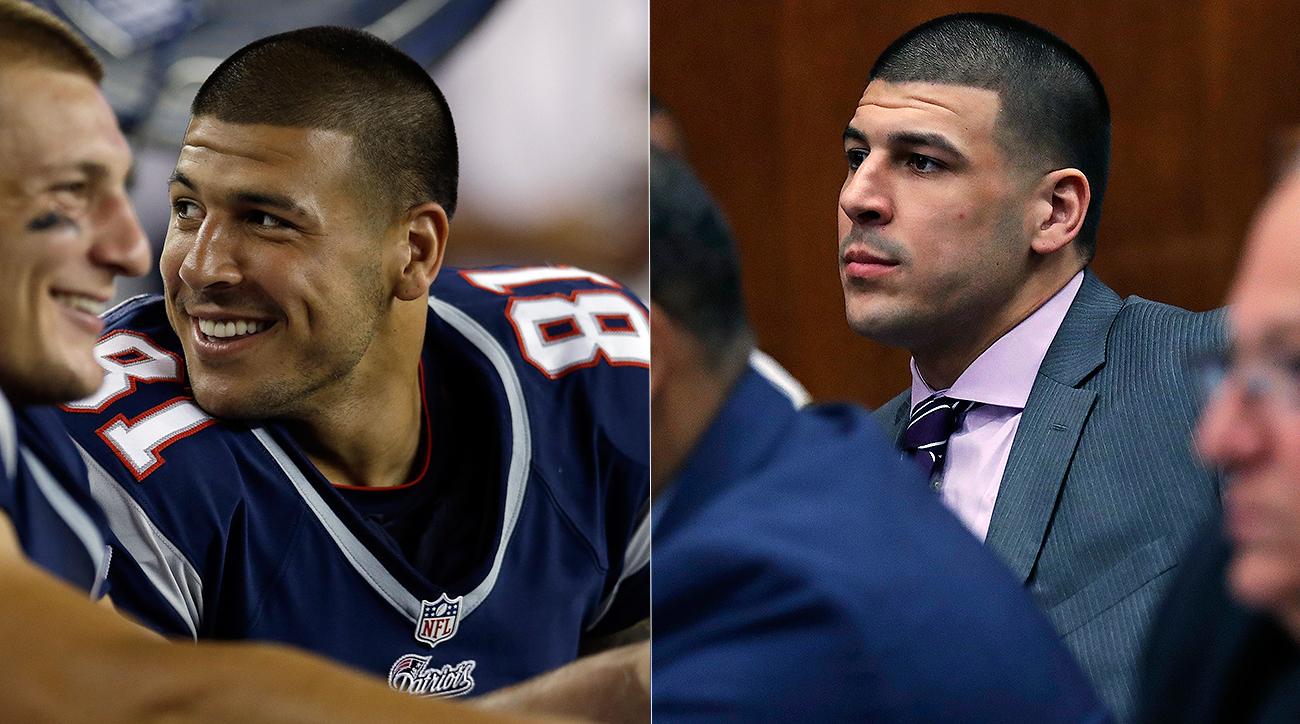 But it was soon uncovered there was a strange, violent shadow to the football star. There was evidence he had been involved in a 2012 drive-by shooting in Boston that killed two men. Hernandez had violent outbursts from his time on the national championship team at the University of Florida, which was covered up. And even claims by a former friend that Aaron once shot him in the face and left him for dead. 
The Netflix docuseries attempts to sew his double life into a single one, in an attempt to understand his fall from grace. The doc examines Hernandez's life and personal history – his sexuality, abusive upbringing, fame and his postmortem diagnosis of chronic traumatic encephalopathy (CTE) a degenerative brain disease associated with repeated head injuries. Aaron Hernandez killed himself in prison in April 2017, not long after he was acquitted of the 2012 double murder. 
Over three hour-long episodes, the series looks into the death of his abusive father when he was 16, the pressure to conform to the hypermasculine sports ideal, the double life of closeted sexuality, the allure of guns, the fanaticism of college football and why winning games is prioritised over everything else. 
But trying to understand why Hernandez became a killer is harder than you'd imagine. He's no longer around to give his side of the story, his closest confidant Tanya Singleton (his cousin) died of breast cancer in 2015. And his mother, brother and fiancee all declined to be apart of the series. 
Instead, the series relies on those who knew Aaron on the field – including his secret lover, a former NFL player and journalists. And jail phone calls between Aaron and family and friends. On the other side were friends of Odin Lloyd who gave a much-needed insight into the trauma Hernandez caused. 
Aaron's phone calls gave a real look at who he was. He is at times despairing and jovial, weirdly at ease with his life in jail and seemingly unconcerned with his crimes.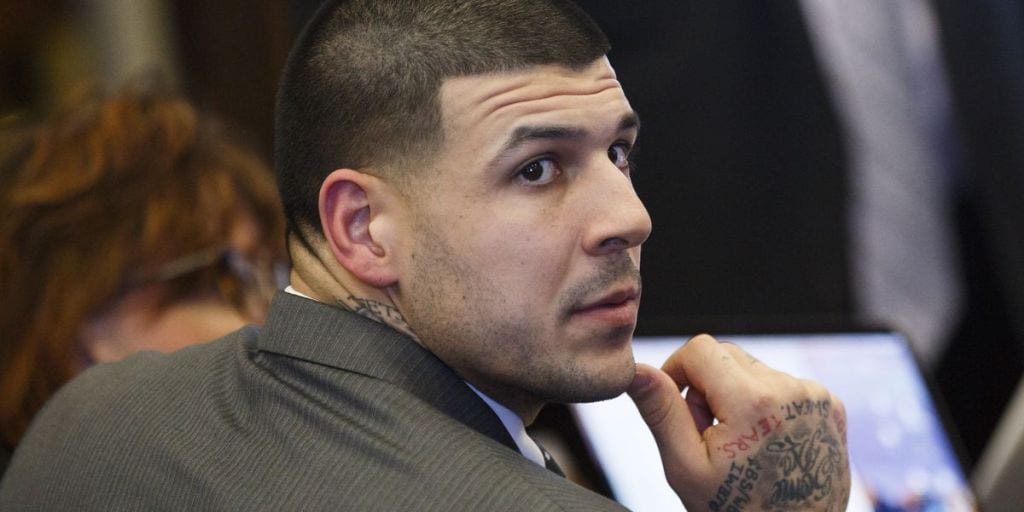 Executive producer Dan Wetzel is unable to say where exactly it all went wrong for Aaron. But said: "I think it was a perfect cocktail of problems," he said. "And there were many, many times when this could have gotten a walk back or he could've gotten off the rails. He just never had the help or just made terrible decisions."
Wetzel spent more than six years covering Hernandez, "You certainly saw a guy who throughout his life projected outwardly what he thought people wanted to see, whether it's buying the big house or having a daughter, having a fiancee, the tattoos, whatever it was," said Wetzel. "It's almost like he spent his whole life searching for where he belonged and never found it."
The series leaves you with a deeper understanding of the context around Hernandez's descent into violence, the dangers of hypermasculine sports and the damage of CTE. 
Whilst the docuseries fails to tell us how Aaron Hernandez went from NFL star to killer, it highlights the forces in his life to make the context clear and perhaps instructive for someone else.
"You're never going to know why. The best we could do was put out the facts of the story and the viewer is going to decide what they think is why," said director Geno McDermott. "It's important to keep these conversations going and for people to know the whole story."
………………………………..
FOLLOW US ON SOCIAL MEDIA AND SHARE WTX NEWS WITH YOUR FRIENDS AND FAMILY:
Facebook – Please like our page
Twitter – Twitter updates available in English and Arabic. Please follow us and we would love to hear from you
Instagram – Follow our pages in English and Arabic
Leave a comment