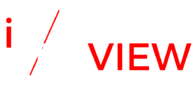 Tories in crisis: Can Liz Truss save her job?
Her political journey has been a strange one, from Liberal Democrat to Conservative, Remainer to Brexit enthusiast, it's hard to imagine Liz Truss walking through the famous black door of No 10. 
But just five weeks ago, she did. 
And as quickly as she moved into No 10 – she might be preparing to move back out. 
The Liz Truss era has had a truly awful start. Since unveiling her controversial mini-Budget the country has seen the pound plummet, markets panic, an unprecedented intervention from the Bank of England, U-turns, a Tory rebellion and now the sacking of the chancellor. 
Liz Truss has lost control of her party. She is facing backlash not only from the opposition, the public and experts but her allies and Tory MPs.
When Liz Truss was appointed the new Prime Minister, she not only inherited a disastrous economy but a litany of failures on several fronts meaning winning over the public would always be an uphill battle. It's hard to see Truss staying in her role for much longer and by the next general election, the Conservative's 12-year reign over the UK might finally come to an end.
The mini-budget and market chaos 
Just 48 hours into the job as Prime Minister she was met with crisis number one: Queen Elizabeth II died, placing the country into official mourning and pressing pause on UK politics. 
When official mourning ended, her government unleashed a wave of radical policies and a mini-Budget of £45 billion in tax cuts. The measures laid out in the mini-budget included the highly controversial scrapping of the top rate paid by the highest earners – a move which would have benefitted the wealthy only. 
The PM's government argued that by cutting personal and corporate tax it will trigger investment in the UK and kick-start the economy. 
But the plan fell apart almost immediately, with the pound plummeting to its lowest level in nearly four decades. 
Then the Bank of England had to intervene, announcing they would buy government bonds in an attempt to "restore orderly market conditions" and to prevent "dysfunction" following the cuts and then the plunge in the pound.
The International Monetary Fund (IMF) issued a rare rebuke – saying the UK's tax-cutting plans would "likely increase inequality."
The Lady not for turning 
"U-turn if you want to. The lady's not for turning," Liz Truss ally Simon Clarke said of Truss during the Tory leadership campaign. But it turns out she really is.
Truss made a massive U-turn on scrapping the 45p rate – arguing "We get it and we have listened". But in reality, it was an embarrassing moment for Truss and her government. 
Following the sacking of her chancellor Kwasi Kwarteng, Truss delivered another U-turn on part of her mini-Budget. She announced that she will be reversing her plan to scrap an increase in corporation tax and admitted the mini-budget had gone "faster and further" than many expected. The PM went on to say that keeping the increase in corporation tax it will raise £18bn in taxes for the country per year. 
More embarrassingly, Rishi Sunak announced the tax would climb from 19% to 25% in April 2023. He said it would be fair to ask companies to contribute more after the government spent billions of pounds supporting them during the pandemic. But during the campaign – she lambasted Sunak for that policy and pledged to reverse the decision before her latest U-turn. 
Her future was at stake during the press conference and perhaps it was her performance at the conference that sealed her fate. Despite the sacking of a chancellor, the appointment of another and the U-turn, the Prime Minister's speech and Q&A were astonishingly short. She failed to hold herself accountable, she failed to explain herself, and she failed to engage in conversation. 
Reporters were visibly surprised at the PM's reluctance to accept questions – she answered only four! It may be a tough time for the PM but reassuring the markets, the public and the party is vital to her longevity. It matters for credibility and accountability. 
One Tory MP texted the BBC's political editor Chris Mason: "I voted for Liz but I think she just appointed her successor. Awful. Sadly think that hastened her demise."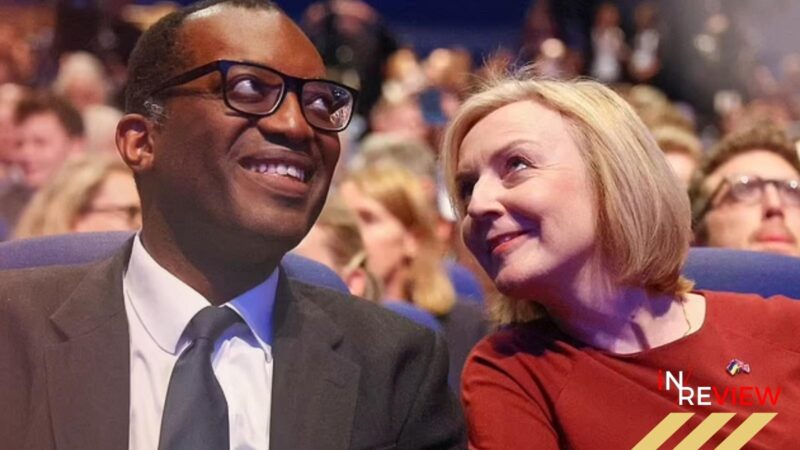 Chancellor sacked in bid to save her premiership 
When Truss sacked her chancellor Kwasi Kwarteng, there was a real feeling that Liz Truss was clinging on and desperately trying to save her own job. 
Despite her several attempts to calm the markets, including ditching her 45p tax rate, she has struggled in the face of economic and political pressure. 
And by sacking the chancellor, Liz Truss has thrown her ally under the bus in a desperate bid to save herself. 
Kwasi Kwarteng is now the second-shortest serving chancellor in UK history. 
Whilst Kwarteng may have offered up the mini-Budget it was the prime minister who agreed on and signed off on it. Despite replacing her chancellor it remains doubtful that Truss will be able to unite her party, there is a clear lack of support amongst her Tory MPs in part because the plan to cut taxes was central to the campaign that saw her beat out Rishi Sunak to replace Boris Johnson as prime minister.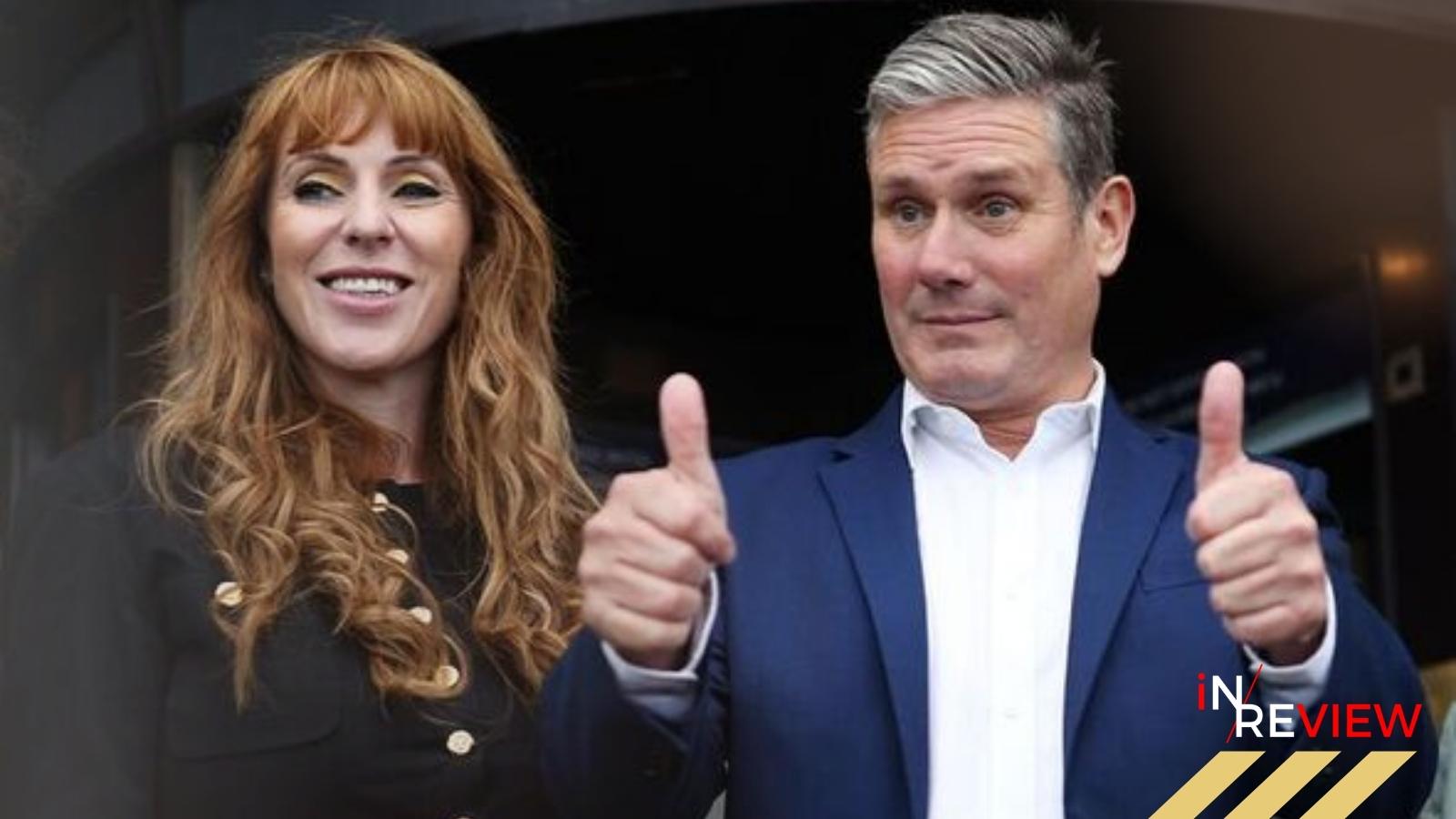 Can Liz Truss survive? Is it time for Labour?
Tory press turn on Truss
The beginning of the downfall started when the Tory-loving newspapers started to turn on the prime minister. 
Many who support the prime minister are still concerned over her ability to unite the party and regain confidence following these very disastrous five weeks. 
The bleak outlook for the prime minister was summed up best by the Conservative-favourite Telegraph which suggested the Tories appeared to have thrown in the towel after 12 years in power. The paper's columnist Philip Johnson looked at the testing Birmingham Conference. 
"There comes a time when governments simply run out of steam, and there is a strong sense in Birmingham that the Conservatives are approaching that moment or are even beyond it." 
Can Liz Truss survive? 
After just five weeks, it seems that Liz Truss has little credibility left. 
Inside Westminster, her party is divided and many are asking: Can she survive this? 
The PM says she needs to deliver economic stability but many of her MPs blame her as much as Kwasi Kwarteng for the economic instability. 
The Tory press is turning and her party are divided. Not long after the Corporation tax U-turn, Tories started leaking WhatsApp messages to journalists. 
There have been calls from Tory MPs to bring in Rishi Sunak and Penny Mordaunt – two rivals of Truss who ran for office. Sunak came in second, and Mordaunt in third place.
Despite whispers of ousting Truss and reports that senior Tories want an early general election to save the reputation of the party, it's hard to say what comes next. 
Ultimately, it will come down to market reaction. In Truss's press conference she signalled to the markets she was willing to go further with her U-turns if they still need convincing, but that's likely to seal her fate in the top job. It should all become clearer over the next few days. 
Labour to win the next general election 
If Boris Johnson's awful run as Prime Minister wasn't enough to sink the Conservative party, Liz Truss's five weeks in office surely is. 
"As we've seen at Westminster, the herd instinct is powerful. When the herd moves, it moves."
This whole debacle has been golden for the Labour party. Keir Starmer's Labour currently looks like a government-in-waiting, with opinion polls flying high for Labour and the Conservatives at an all-time low. 
The likelihood that Labour wins the next general election is almost guaranteed. 
But will we really have to wait two years? 
An early general election could be called although it seems unlikely. But it's worth remembering some surprisingly wise words from former prime minister Boris Johnson. "As we've seen at Westminster, the herd instinct is powerful. When the herd moves, it moves."
What qualifications does Liz Truss have?
Truss attended Merton College, Oxford and was the president of Oxford University Liberal Democrats. In 1996, she joined the Conservative Party. She worked at Shell and Cable & Wireless, and was deputy director of the think tank Reform.
Which constituency does Liz Truss represent?
South West Norfolk (UK Parliament constituency)
Where does Liz Truss originate from?
Oxford