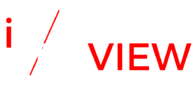 "Soaring vocals and fierce beats combine and in a split second I'm transported back to the clubs of my youth. I want to get up and start throwing moves. It's music I love to my core."
After dropping clues all over the place, Beyoncé recently announced her first solo album in seven years – Renaissance. The album is set to be primarily a dance album – the release of her single Break My Soul has given fans and music lovers a little taste of what to expect. With fellow pop icon Drake releasing a dance album only a few days prior, we can safely say this summer will see the revival of 90s house music. 
So what do we know about the upcoming album? 
The music icon sat down with British Vogue's editor-in-chief Edward Enninful as part of her promo rollout for the release of the first single. Enninful described the album as "soaring vocals and fierce beats" that transported him "back to the clubs of his youth" in the late '80s and '90s.  And Bey's Vogue cover was full of references to the 70s, 80s excess and 1990s garage scene. 
The new album is set to drop on 29 July –  Renaissance is her first album since 2013's self-titled visual album to have an announcement. Bey's return to a more traditional album rollout has been quite surprising given her love of the surprise release. 
The album's first single Break My Soul premiered on 21 June and is a little flavour of what's to come.  The single samples two songs: 90's house classic Show Me Love by Robin S and Big Freedia's bounce anthem Explode. The track saw Beyoncé team back up with The Dream – who helped produce some of Beyoncé's biggest hits, including Single Ladies. 
There are understood to be 16 tracks, and at least two of them are rumoured to be produced by Honey Dijon, meaning we're set to get "more house music that proudly calls on its Black queer roots." 
It's worth noting that Queen Bey has announced the album as "act i" meaning this could be a double album, and more tracks could soon be on the way. 
Break My Soul was released on summer solstice 2022 and marks the start of a "new era with new anthems" as reported by Pitchfork. The release also coincided with the 2003 hit album Dangerously In Love – the album that introduced the world to a solo singing Beyoncé. 
Beyoncé has poured her heart and soul into this new album, her mother Tina Knowles confirmed in an interview that her music sensation daughter put "two years of love" into the record, with "many many nights, all night working."
Bey's self-titled album Beyoncé saw her bring visual albums – songs being accompanied by short films, to the mainstream. But on this album, it appears Beyoncé is planning on using virtual reality to create live interactive and immersive musical experiences.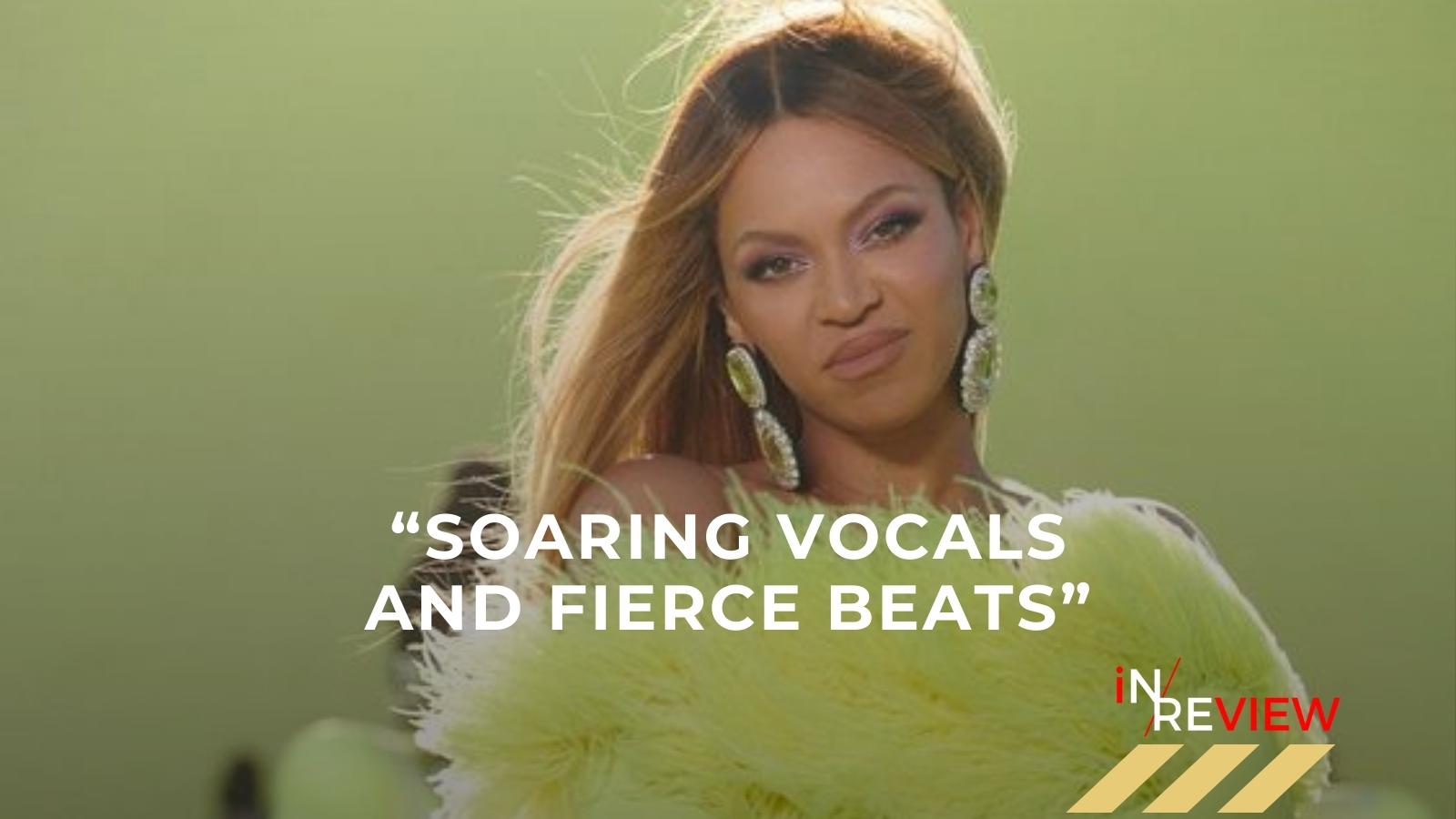 "And this is where that extra cultural significance lies. The music's origins in black and queer spaces have often been overlooked."
Building bridges to black and queer subcultures
The revival of 90s house music
Beyoncé's new sound dates back to the "diva house movement of the 1990s, with its deep grooves, soaring melodies and insistent four-four beats." 
Beyoncé's release come just a couple of days after Drake released Honestly, Nevermind. The music from both has had wildly different reactions, with many claiming Bey's one song is better than Drake's entire album. In a BBC article, they say Break My Soul does not sample the house classic Show Me Love (as has been reported in several other publications) but simply uses the same bass sound, a preset on the infamous Korg M1 keyboard. "But Beyoncé has always been careful to acknowledge the black creators who have influenced her." Whilst tracks such as Falling Back and Massive on Drake's album draw on the hypnotic bass and chunky piano chords of 90s house, Drake's album has been produced by house and electronic producers such as Gordo, Rampa, Black Coffee and Alex Lustig.
But why now?
The answer, according to the BBC, is in part the pandemic. Drake and Beyoncé are eulogising the redemptive power of dance in an unrecognisable world, it states.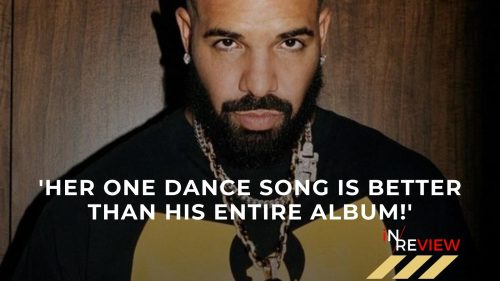 Bey makes reference to the Great Resignation, attempting to set herself on the side of working-class oppression. 
"With all the isolation and injustice over the past year, I think we are all ready to escape, travel, love, and laugh again," Beyoncé said in a recent interview about her forthcoming album. "I feel a renaissance emerging, and I want to be part of nurturing that escape in any way possible."
Drake's album is focused on relationships – "but both know the cultural weight that house carries." 
The genre emerged in a Chicago venue called The Warehouse, which started as a members-only club that mainly black and Latin-American gay men attended.
"It wasn't meant for straight people at all," recalled house pioneer Jesse Saunders last year. 
"We're talking the '70s. When you're young, Black, Latino and gay, you have no place in Chicago, because Chicago is one of the most segregated cities in the country, if not the world. Nobody wants you in their club. Nobody wants you partying. So they built their own… just for gay men, not even gay women."
And this is where that extra cultural significance lies. The music's origins in black and queer spaces have often been overlooked.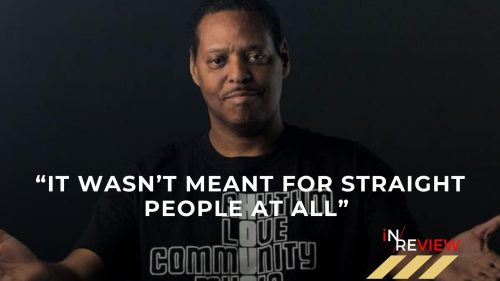 But Beyoncé hasn't shied away from the history, her inclusion of Big Freedia's Explode – a musician who experienced homophobia at the start of her career.  
It's pride month, and mainstream Drake and Bey have – with their albums – helped build a bridge to black and queer subcultures. Their albums are likely to encourage people to check out the likes of Cece Rogers' Someday, Marshall Jefferson's Move Your Body, or The Nightwriters' Let The Music Use You.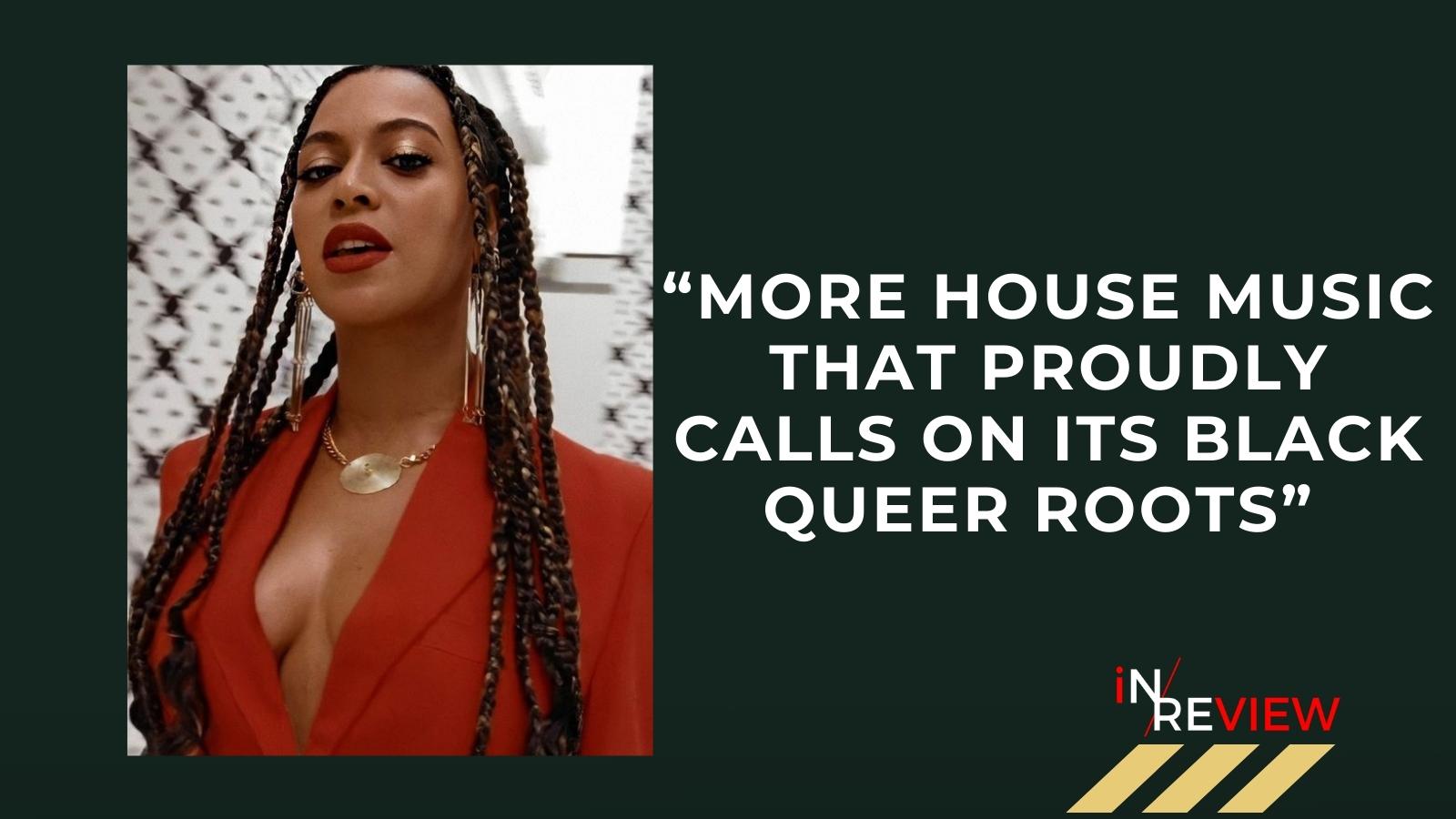 "If she doesn't tour, then a residency could be held instead, as Beyoncé will be able to showcase her extravagant Renaissance experience"
The importance of Beyoncé's Renaissance
The return of Beyoncé to music is always an event. The much-loved music icon tops charts and breaks frontiers. She has, for the past decade, set the industry standard for surprise releases. But here Bey appears to be returning to the traditional album rollout and fans could be in for something truly great. 
There are rumours that Renaissance could be a four-part album, paying tribute to different eras of dance music. 
The return to the traditional album rollout is significant 
But one thing is sure – her return to the long album rollout is a surprise. In 2013, her eponymous album amassed 617,000 album sales in just three days after its unexpected overnight Friday release, going on to sell 2.38 million in album sales and 5.87 million in total equivalent album units.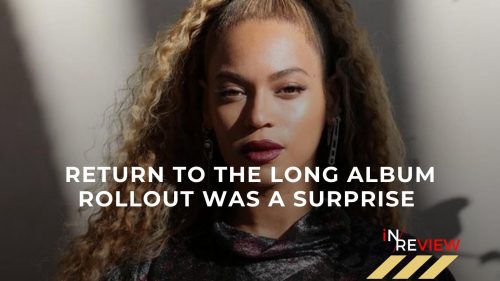 It also marks Beyoncé's second album release on Parkwood Entertainment – the first being 4, which despite great sales record "didn't have the staying power like Beyoncé". However, the "surprise album release helped reinvigorate Beyoncé's career, while setting a new model for generating instant buzz through sneak-releases for top artists for the remainder of the decade." 
So to switch it up now and return to a long rollout has come at a bit of a surprise but there are many possible reasons behind it – and it might prove to be even bigger and better than you could imagine. 
No doubt, Bey is the Queen of the surprise album drop, many have attempted it but haven't ever pulled it off quite the same. But it has become a popular move for musicians, so Bey's return to the long rollout might be because the surprise drop has become a little stale and diluted. 
The return to this strategy has separated Beyoncé from the pack while generating buzz around her new album through more traditional routes. Bey is allowing fans to refamiliarise themselves with her through singles, her British Vogue cover and 'Pose' box sets.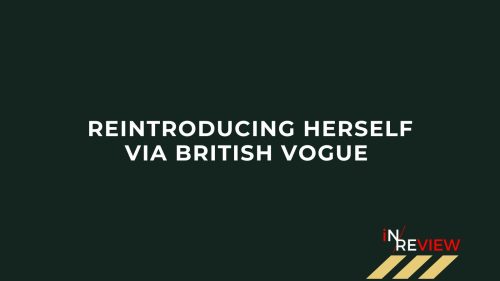 Beyoncé has put the emphasis back on physical sales and bundles, with her website offering up four 'Pose' box sets – each box set will be shipped when the album is released and includes merch such as t-shirts, CDs, posters etc. 
In this music landscape, vinyl releases and merch bundles have once again become popular. The decline in digital sales in the age of streaming means that buying a digital album is virtually irrelevant but physical releases have become more of a sales driver hence why artists such as Bey, Harry Styles and others choose the long-form rollout to offer their music up in CD, vinyl and cassettes. 
Her British vogue shoot is another important factor. Whilst Beyoncé broke the internet with the reveal – you can only read the full interview in the physical release. Returning to this format of speaking to major publications ahead of an album release follows in the footsteps of the likes of Adele and Future who recently did the same.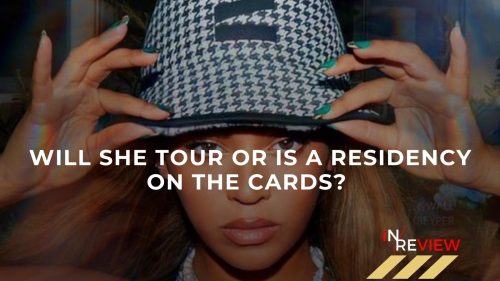 Her British Vogue shoot is her way of introducing the world to "act i" of Renaissance – with the full interview expected to give fans a better understanding of this new era. 
Will there be a return to touring? 
There have further been easter eggs from Bey about returning to the road and touring this album – after reportedly scrapping plans for a virtual live show tour. But with venues opening back up and life returning to normal for the music industry, there is a high chance Renaissance will be her first tour in four years. "If she doesn't tour, then a residency could be held instead, as Beyoncé will be able to showcase her extravagant Renaissance experience — with fans already being acclimated to her new music due to a longer rollout."
The anticipation of this new album could even go as far as extending the album's shelf life. At present her two most successful albums in terms of sales and album equivalent sales both had traditional album rollouts with singles and music videos before the full album release. 
The fact this album is called Renaissance indicates the revival of retro – and that appears to not only be for the art itself but a return to an older way of releasing music.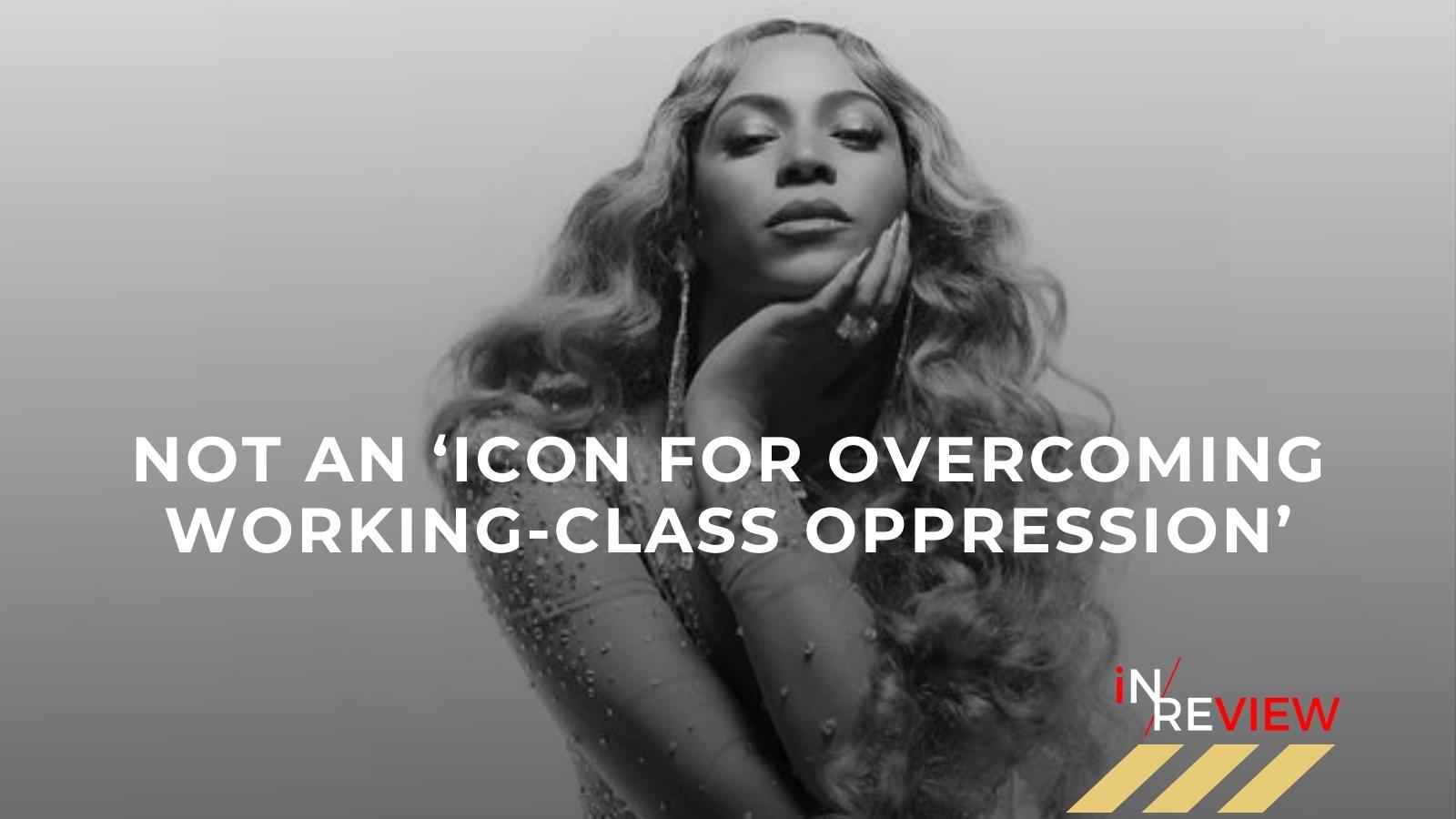 "Beyoncé's 'Break My Soul' is the death knell for a cultural phenomenon. A song to signal a serious vibe shift towards slowing down and making time for ourselves"
Most simply can't quit their crappy jobs
Did she get her first single Break My Soul right?
Break My Soul is an undeniable smash – and her upcoming album will probably smash records. But the topic of her new single has been up for debate. Many fans have praised the song as an 'end of grind culture' as the pop sensation sings about 'slowing down and making time for ourselves.' On the other spectrum, some critics say whilst it may be a great song, Bey's 'anti-captialist' anthem 'isn't what you think it is.' In one article, the writer points out that Beyoncé's net worth currently is around $500m but before that she grew up wealthy and isn't an 'icon for overcoming working-class oppression.' 
An article for Elle, writer Natasha Bird points to the relentless grind culture that has dominated the last couple of decades and pushed millennials to breaking point. But the pandemic forced us indoors and commute-free and gave us time to focus on self-care and a bit of peace and quiet. 
"Government restrictions might have lifted, but we've begun self-imposing a different set of rules. We're going back to the Linda Evangelista mantra of not doing things unless they feel truly worth our time."
"We're listening to Beyoncé now, and she's telling us to quit our jobs," the writer goes on to say. The new track "articulates everything we've been feeling; that work robbing us of our joy, stopping us from sleeping at night and generally squeezing the life out of us is something we don't have to stand for. That the constant grind isn't healthy and doesn't allow for all the things we've remembered are important to us too, now that we've had a minute to take stock of them, " she adds.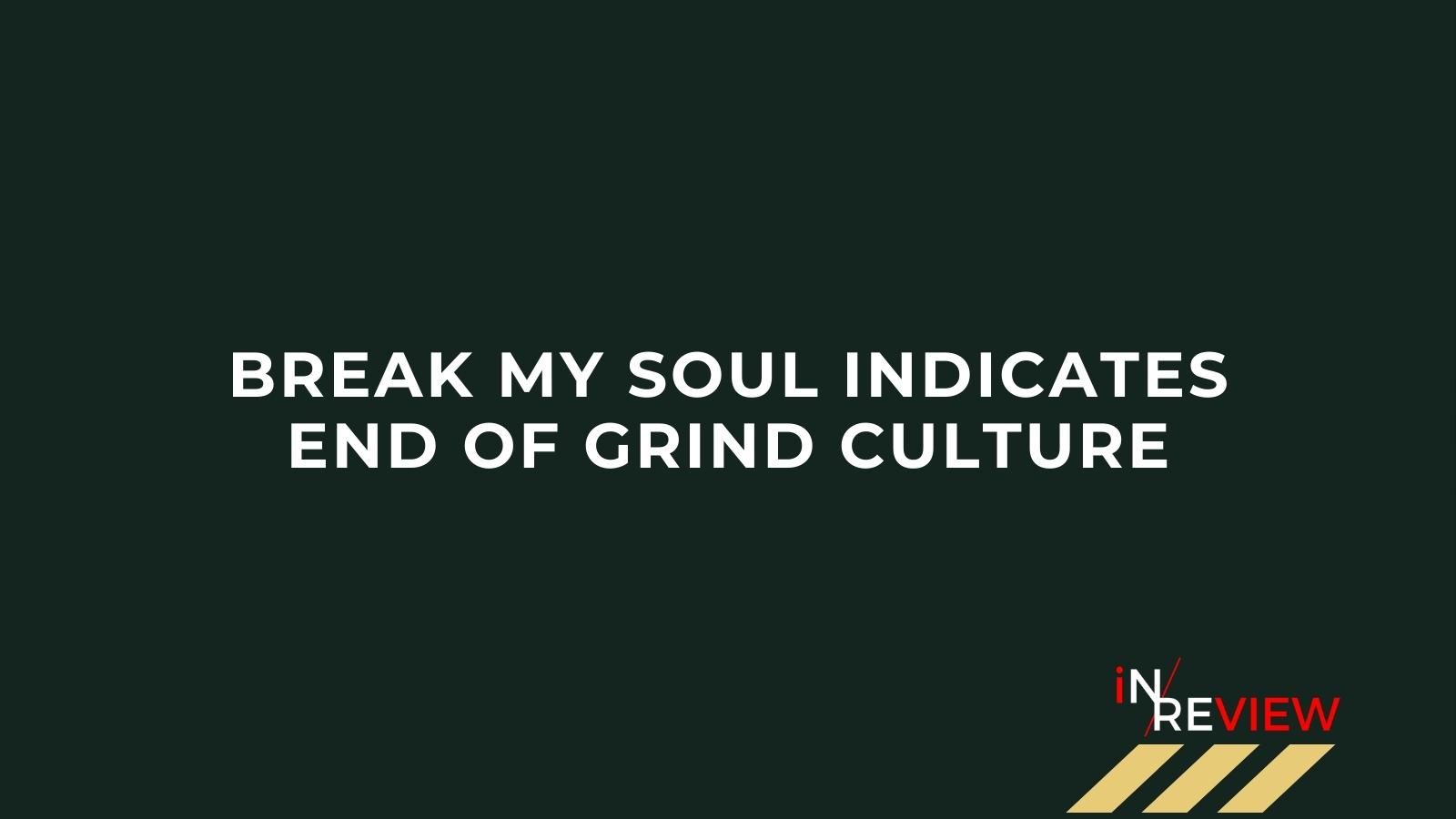 Beyoncé is "hardly the working poor"
However, Skylar Bake-Jordan writes in the Independent how he connected to the song. In 2019 he quit his job to pursue his full-time passion for writing. But he notes that he had help and privilege that many others simply do not have to achieve his goal. 
So "when heard through the ears of the working poor, "Break My Soul" sounds like just another middle-class platitude rather than an anthem for our times." 
Skylar adds that Beyoncé is "hardly the working poor" noting she grew up in affluence, the daughter of a sales executive and a salon owner. "I didn't grow up poor," she once said. "I went to private school; we had a very nice house, cars, a housekeeper."
Pointing to the current situation in the United States (where the writer is from) he says that wages have remained stagnant for forty years, more than half of Americans have less than $5,000 in savings and a recent survey revealed nearly two-thirds of Americans live paycheck to paycheck. The average monthly rent in the US exceeds the average monthly gross pay of minimum-wage workers. If you quit, you usually can't claim unemployment insurance and you're likely to lose your health insurance too. Put simply, the writer says most people can't simply quit their jobs. 
"The Great Resignation must lead to a great resettlement of our exploitative and unjust economy, with the workers of America — and indeed the world — taking back control from the billionaires who have crushed us under the heel of their own greed."
The writer concludes that we need to unite to strike and liberate all workers from the oppressive economy. By fighting and struggling together we will gain more than we could on our own, he writes. 
Fact-checking & Additional resources: