We Are Not Living in a 'Post-Me Too' Era
VICE writes the first day of February dawned with some high-profile domestic abuse allegations. Beyond the Armie Hammer saga, updates on FKA Twigs' court case against Shia LaBeouf, were reports that Marilyn Manson had been accused of abuse by his ex-partner, actress Evan Rachel Wood. 
The speed of these stories breaking, along with their content, feels reminiscent of Me Too three years ago, which sought to expose the abuse perpetrated by high-profile celebrities. The movement exploded across social media in late 2017, following a series of sexual abuse allegations against film producer Harvey Weinstein. 
Me Too morphed into both a hashtag and a fully-fledged movement, with many celebrities coming forward to share the fact they had suffered from sexual abuse of some kind in their industry. Those named as abusers in these statements lost roles, tours and their status as celebrated and respected members of the media. 
In the years since Me Too, people battled to keep conversations about sexual and domestic abuse at the forefront of the media. Many have labelled this the "post #MeToo era", but the violence highlighted by the cause hasn't stopped – something all too clear from the allegations concerning LaBeouf, Manson and Hammer.
Dr Lisa Johnson MBE, Women's Aid Direct Services manager, says public cases of domestic abuse do more than just highlight the corrupt nature of Hollywood; they also directly impact everyday people and survivors.
Following a media story, we usually see increased traffic to our website and women reaching out to our services. Because abuse tends to take place behind closed doors, bringing it out in the open helps change public perceptions
On the third anniversary of #MeToo in October of 2020, the Me Too movement launched "Act Too", a campaign that asks supporters to move from abuse "awareness to action". 
What a resurgence of Me Too needs to bring about, more than anything, is a move from being a hashtag to a tangible action that helps prevent domestic abuse and supports survivors. Hopefully, Me Too Two will achieve exactly that.
Harvey Weinstein has been behind bars for a year: What's changed?
USA Today says one year after Hollywood mogul Harvey Weinstein was convicted of sex crimes, the deadly COVID-19 pandemic has taken over the headlines, and the #MeToo movement that his case helped propel has lost some steam and attention. 
What has been accomplished by the three-year-old campaign against sexual harassment and abuse, aside from Weinstein's conviction?
Scores of entertainment and media figures have been accused and driven from their careers. A handful of other men are in the early stages of criminal prosecutions.
Numerous lawsuits have been filed, especially against Weinstein and his company but remain mired in legal limbo as attorneys for plaintiffs and defendants dicker over damages. At least one #MeToo-related lawsuit may be over soon: A tentative settlement has been reached in a class-action lawsuit that alleged James Franco intimidated students at an acting and film school he founded into gratuitous and exploitative sexual situations, according to attorneys for the plaintiffs.
Meanwhile, Hollywood has vowed to do something about sexual misconduct in the industry. Advocacy groups such as Time's Up have been established to hold feet to the fire by, among other tactics, condemning those who attempt a comeback. There have been protests and news conferences, media surveys and reports.
A century after the founding of Hollywood, the long, sordid story of sexual harassment in the industry is fully out in the open. Whether it's been fully addressed and eliminated is another matter.
So far, Weinstein is the only major Hollywood figure who has been criminally charged and convicted of sex crimes stemming from the flood of sexual-misconduct allegations that poured out after exposés about the former industry power broker's behaviour appeared in The New York Times and The New Yorker in October 2017.
Meanwhile, the pace of public accusations lodged against Hollywood and media figures has slowed but not stopped. 
Two other Hollywood figures have been charged with sex crimes as a direct consequence of #MeToo, both in Southern California.
Not every accusation of sexual misconduct can be pursued by prosecutors because the allegations are too old and fall outside statutes of limitations, or there's not enough evidence or because witnesses can't be found or refuse to testify. 
Other celebrities accused and investigated were either never charged or their cases dismissed. The most prominent was Oscar winner Kevin Spacey, who was accused of groping an 18-year-old bus boy in 2016. 
The most culturally influential consequence of Weinstein's criminal case continues, albeit at a slower pace than in fall 2017, when public accusations against star entertainers and media figures surfaced almost daily.  
Just in recent months, three years after the #MeToo surge, entertainment figures have come forward to call out other celebrities with accusations of sexual and domestic abuse and abuse of power on the job.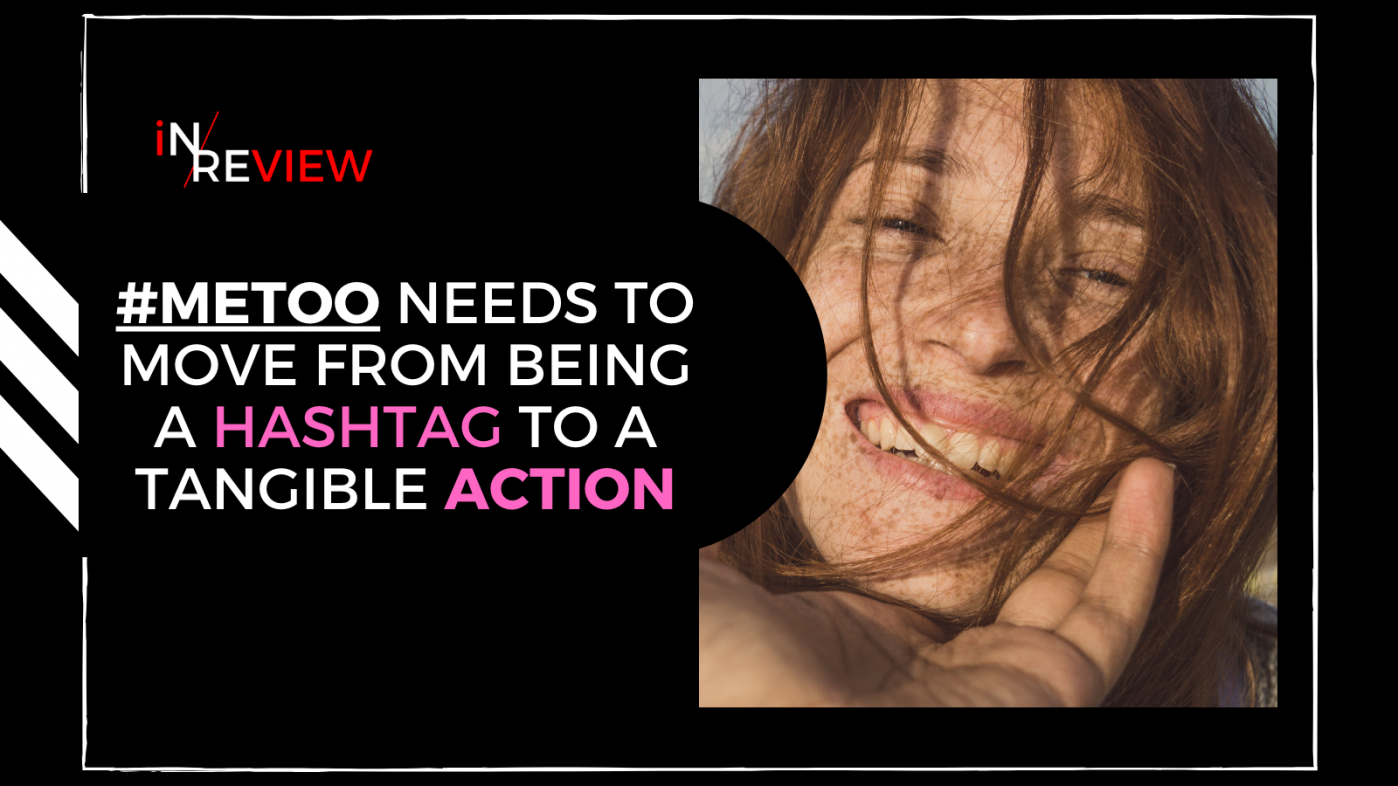 #MeToo does Australia: Political manipulation around alleged rape wracks government
RT News says in classic #MeToo style, the Australian federal government is facing a serious political crisis because of two alleged incidents of rape, one said to have occurred in 1988 and the other in 2019.
The fact that PM Scott Morrison's government finds itself in such a predicament is due to the extraordinary power and irrationality of the #METOO movement, and the seeming inability of politicians to deal with it in a principled manner.
It is now apparent that the #METOO movement and politics make for an extremely toxic mix that poses a very real threat to liberal democratic politics in the west.
The current political crisis in Australia arose out of a textbook #METOO operation. The initial complainant, Brittany Higgins, is a millennial female. The alleged perpetrator is a male. The alleged rape took place some time ago, and a complaint to the police was not pursued at the time. Instead, details of the incident were leaked to the media years later, with a view to destroying the alleged perpetrator and anyone associated with him. Further allegations are inevitably made following upon the initial media coverage.

This modus operandi enables the complainant to avoid having her allegations tested, and deprives the alleged perpetrator of a proper opportunity to defend himself. Only if the matter is forced back into the legal system can either of these things happen – as the Alex Salmond case confirms.
When Higgins' allegations became public, Anthony Albanese, the Labor Opposition leader, cynically decided to use them to attack Prime Minister Morrison and Defence Minister Linda Reynolds, in whose parliament house office the rape is alleged to have taken place.
Albanese was driven by his inability to otherwise score political points against the government.
Not only did Albanese foolishly cast the first #METOO stone, but he has spent the last three weeks trying to fix Morrison with some kind of personal responsibility for the alleged rape of Brittany Higgins – on the basis that Morrison must have known about the incident when it occurred.
Higgins' excuse for not pursuing the matter with police, namely that she would have been sacked if she had, is disputable at best. Senator Reynolds arranged for Higgins to meet with the police herself, and urged her to pursue the matter. In any event, no minister could have possibly got away with sacking a staff member for pursing a complaint of rape with the police and none would have been cruel or foolish enough to try.
Morrison and Senator Reynolds have both paid a heavy price for not standing up to the wave of #METOO hysteria that washed over Canberra in the wake of Higgins' allegations becoming public – fomented by woke media organisations, in particular the ABC and the Channel 9/Fairfax press.
How, then, should Australian politicians have dealt with these two recent allegations of rape? Both complainants should have been given whatever support they needed, and advised to pursue their complaints with the police.
Politicians should have not involved themselves further, and should never have sought to politicise these matters in the crude fashion that Albanese has done over the past few weeks.

Left out of MeToo: New initiative focuses on Black survivors
NBC News says it's been more than three years since the #MeToo movement launched a culture-shifting conversation about sexual violence. But Tarana Burke, the activist who gave the movement its name, says concrete change has been incremental at best — and especially for Black survivors.
Now, Burke is part of a new initiative — called "We, As Ourselves" — in which three prominent groups are focusing on those survivors, who she says often feel that #MeToo has passed them by.
In an interview, Burke said that when #MeToo exploded into view in 2017, a result of the Harvey Weinstein scandal, "Black women just kept saying, 'Where are WE? Where ARE we? Where do we show up?'"
"The world was changing but we weren't being swept up in those changes," she said. "It's almost like trickle-down theory: 'Let's just hope some of this goodness will trickle down to Black folks and they will benefit from it.' Well, that's not going to happen unless we are intentional" about addressing the issue.
The initiative is a collaboration between 'me too.' International, the group founded by Burke; the National Women's Law Center; and the TIME'S UP Foundation.
In a statement, the groups said they were working together to create safe spaces for Black survivors; to confront narratives "that harm and silence Black survivors;" and lastly to come up with new practices that will help get Black survivors "believed, heard, and supported."
Burke said the most important immediate impact will simply be that a national conversation is being had.
"The biggest part is there IS an initiative," Burke said. "There's been work done on local levels, by grass-roots community organizations. But we've never had a national campaign specific to Black survivors of sexual violence."

She added that few people realize just how little the issue is spoken about in the Black community. "So raising the flag and having decided to talk about it alone is a big deal."
Among the initiative's concrete plans: narrative research; conversation guides; a five-part event series; and "rapid-response tools" to support Black survivors who come forward. A week of action is planned for Sexual Assault Awareness Month in April. The coalition also released a "Love Letter to Survivors," a video tribute from activists and celebrities like Gabrielle Union-Wade, Jurnee Smollett, Tamron Hall and Valerie Jarrett, the former adviser to President Barack Obama.
Burke noted that one of the main obstacles for Black survivors of sexual violence is the fact that conversation is dominated in the media by accusations against powerful and famous men — and little else.
"We had the R. Kelly documentary, the Russell Simmons documentary," she said, "and we were, like, 'OK that's not really our stories. That's A story, but it's not representative of most people's lives and experiences."
She also said that during the conversations about racial equality that dominated the national stage in recent months, there had been little mention of sexual violence, and that when she tried to raise it she was told by some: "This is not the time."
"We tend to segment things," she said, but "these things are inextricably linked to me."
Martha Stewart insists some Me Too offenders are not guilty but just have 'awful personalities' 
The Daily Mail says Martha Stewart has admitted that she has complicated feelings about the Me Too movement because she knows so many of the famous men who've been accused.
Shel is featured in the March issue of Harper's Bazaar, and candidly shared her thoughts on men who've been 'set aside' by accusations of sexual abuse, harassment, and impropriety — insisting that some of them aren't true villains, they just have bad personalities.
'Some were certainly guilty of a lot of what was accused. But some were — it's just their awful personalities,' she said.
'It has been really painful for me,' she went on. 'I've known almost every single one of the famous guys that has been accused and set aside.
'I am not going to mention their names, but I know those people very, very well, and, you know, the man just talks about sex during dinner. That doesn't mean anything to me.'
Part of the Me Too movement is calling out not just sexual abuse but sexual harassment — which includes inappropriate comments someone with an 'awful personality' might make that creates a hostile or uncomfortable environment.
Me Too founder Tarana Burke: Movement is not over
Back in 2020, the BBC spoke to the #MeToo founder, who said the movement is not over. Tarana began using the phrase "Me Too" in 2006 to raise awareness of women who had been abused.
Eleven years later, it found global recognition after a viral tweet by actress Alyssa Milano. Milano was one of the women who accused Hollywood producer Harvey Weinstein of sexual assault. Investigations led to his imprisonment earlier this year, but how has that affected the wider Me Too movement?
Everyday' sexual violence
"Harvey Weinstein is a symbolic case. To see a high profile, rich white man be convicted of a crime in general is always astonishing," Tarana tells Radio 1 Newsbeat.
But the 46-year old says seeing what "celebrity goes to jail or not, is not sustainable as a movement".
What Tarana sees as a victory for Me Too is helping people not blame themselves for sexual violence committed against them and lead fuller lives.
"What we need to be talking about is the everyday woman, man, trans person, child and disabled person. All the people who are not rich, white and famous, who deal with sexual violence on everyday basis.
"We need to talk about the systems that are still in place that allow that to happen."
Tarana says it's about dismantling the misuse of power and privilege which can also lead to racism and sexism.
Even though Tarana founded the Me Too movement in 2006, she admits it wouldn't have had the same attention without a Hollywood actress tweeting about it in 2017.
"It's not just social media, it's who brought it to social media, and how it was brought to social media," she says.
"Those women who got up and came forward around Harvey Weinstein had no idea that it was going to spark a global movement."
Tarana says she didn't feel like her work was ever "hijacked" by people who were more powerful, but does believe that's something the media may have done.
"People didn't know who I was, and people still don't know who I am. What do you do with a 46-year-old black woman from the Bronx, who's not polished, who doesn't look anything like even a black woman in Hollywood."
Tarana and Alyssa have met and discussed the Me Too movement in public since the actress first tweeted about it.
"If Alyssa Milano didn't say: 'Wait a minute, I didn't start this. This black woman named Tarana Burke started this', people would not know my name."