US ELECTION DAY - LIVE !!!
US ELECTIONS 2020
AMERICA's CHOICE
BIDEN
Trump
Thursday 5th November 2020
Latest RESULTS Electoral College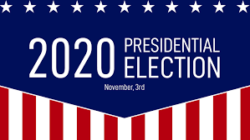 Arizona (11)

Georgia (16)

Alaska (6)

Maine (4 )
Michigan (16)

Nebraska (1)

Nevada (6

)

Pennsylvania (20)

Wisconsin (10)
Slovenian Prime Minister Janez Janša congratulates Donald Trump despite no election result Euro News
This page is
Better
Comprehensive
Updated Faster
LIVE updates from the campaign Trail
……………
Trump campaign: 'This election is not yet over'
A statement was just released from the Trump campaign, as projections show Biden pulling ahead in the swing state of Pennsylvania. If Biden takes Pennsylvania, he will win the presidency.
"This election is not over," says campaign lawer Matt Morgan.
"The false projection of Joe Biden as the winner is based on results in four states that are far from final."
He claims without evidence that ballots in Georgia were "improperly harvested" and that in Pennsylvania election observers were not given "meaningful access" to counting, despite a judge's order allowing them further access yesterday.
Morgan also disputes that Arizona will go to Biden, as several news networks have projected, and claims that "thousands" of ballots were cast improperly in Nevada.
"Biden is relying on these states for his phony claim on the White House, but once the election is final, President Trump will be re-elected," he concluded.
There has been no evidence of widespread voter fraud, and the Trump campaign has offered no evidence of these claims.
……………
All eyes on the 4 key states
In Pennsylvania, Biden has now gained an edge over Trump by 5,587 votes. 95% of the state's precincts have reported results. Analysts believe the remaining mail ballots to be counted could favour Biden – and if Biden wins the state, he gets the 270 votes needed to win the presidency.
Biden has also taken the lead in Georgia with 99% of votes counted. There are approximately 8,197 ballots outstanding, as well as military and overseas ballots.

Biden has a slender lead in Nevada, with 89% of votes counted. Election officials say that, as of Thursday evening, they still have about 190,000 ballots outstanding.

In Arizona, Biden leads by 1.6%, with 90% of votes counted. As of Thursday night, there were approximately 300,000 ballots outstanding.

Vote counting is still ongoing in North Carolina, where Trump leads by 1.4%, with 95% of expected votes counted, and Alaska, where Trump has 62.9% of the vote with 56% of votes counted. But if Biden wins either Pennsylvania, or Georgia, Nevada and Arizona, he would win the presidency.
……………
Biden pulls ahead in Pennsylvania
Update from election officials in Pennsylvania.
Biden has taken the lead over Trump by 5,587 votes, with 95% of the state's precincts reporting.
The state could hand him the 270 electoral college votes needed to win
……………
Thursday 5th November
Trump first Republican since 1948 to lose Virginia city
The city of Lynchburg, Virginia — which is home to the private evangelical Christian school Liberty University — has supported Joe Biden for president, marking its first time going blue since 1948.
…………
Trump campaign raises millions for election litigation
As vote counts continue in key states, the Trump campaign has been running a fundraising campaign asking for donations in order to fund legal challenges.
Supporters have been inundated with pleas to "stop the left" from "stealing" the election.
Today alone, they've raised $8m as part of an effort to help fund its election lawsuits, a finance chairman for the Trump Victory group told CBS.
………
No, Wisconsin did not have more ballots than registered voters
Christopher Giles said:
"False claims of more votes in Wisconsin than registered voters have been spreading online in the wake of Tuesday's election.
One tweet claimed: "BREAKING: Wisconsin has more votes than people who are registered to vote. Total number of registered voters: 3,129,000. Total number of votes cast: 3,239,920. This is direct evidence of fraud."
However, this number of registered voters is outdated – the latest figure as of 1 November is 3,684,726.
That tweet has now been deleted, but people on Facebook and Twitter continue to share a screenshot of the post.
Voter turnout for Wisconsin was significantly higher in this election than in previous years.
The state also allows people to register to vote on election day itself, so the overall number of registered voters could be higher than the current reported figure."
BBC fact-checked other claims about the vote count here.
……….
Greta mocks Trump
Do you remember when Donald Trump mocked Greta Thunberg and told her to work on her anger management and go watch a good old fashioned movie with a friend? Greta FINALLY got her own back on the president.
So ridiculous. Donald must work on his Anger Management problem, then go to a good old fashioned movie with a friend! Chill Donald, Chill! https://t.co/4RNVBqRYBA

— Greta Thunberg (@GretaThunberg) November 5, 2020
……….
Nancy Pelosi talks!
"Though it was a challenging election, all of our candidates made us proud, but especially those in tough races," Pelosi said, according to a source on a call.
"We held the House. Joe Biden is on a clear path to be the next president of the United States," Pelosi said.
"This has been a life or death fight for their very fate of our democracy," Pelosi said. "We did not win every battle but we did win the war."
……….
Joe Biden is in Wilmington, Delaware, today, as his campaign projects confidence about the direction of the vote count.
According to a report, Biden and Kamala Harris, received a briefing on the coronavirus pandemic and the state of the US economy today.
A Biden official said, "These are the regular public health and economic briefings the vice president has received since March."
The Democratic nominee has not declared victory in the presidential race, but he is clearly looking ahead to his potential presidency, having already launched his transition website.
……….
Joe Gloria said he is hopeful "the bulk" of the remaining ballots will be processed by Saturday or Sunday.
Gloria said the county still needs to process 63,262 ballots, which are expected to lean toward  Biden.
Asked about the president's baseless accusations of fraud in Nevada, Gloria said, "We are not aware of any improper ballots that are being processed."
The AP has not yet declared a winner in Nevada, but Jon Ralston, the widely respected editor of the Nevada Independent, says he does not see a path to victory for Donald Trump in the state.
……….
Judge dismisses Trump's campaign lawsuit
A Michigan judge has dismissed the Trump campaign's lawsuit demanding "meaningful access" to vote-counting sites.
The decision comes one day after the AP declared Joe Biden to be the winner in Michigan and its 16 electoral votes.
The Biden campaign has dismissed the lawsuits as "meritless" attempts to distract from the Democratic nominee's victories in key states.
Bob Bauer, a Biden campaign attorney, said of the lawsuits earlier today, "It is to create an opportunity for them to message falsely about what's taking place in the electoral process."
……….
Penn decided tonight
Pennsylvania could be decided tonight, secretary of state says.
There are still 550,000 ballots left to be processed, but officials are ahead of schedule and most will be counted by this evening, Boockvar said.
The key is Philadelphia, where there's about 100,000 outstanding ballots and where Joe Biden is winning a whopping 80% of votes.
Reminder: as things stand, Trump cannot win without Pennsylvania's 20 electoral college seats. His lead has shrunk from 618,000 on Wednesday morning to 111,000 right now.
……….
Trump 2024
Mick Mulvaney, Donald Trump's former acting chief of staff said he expects the president to run again in 2024 if he loses to Joe Biden.
"I would absolutely expect the president to stay involved in politics and would absolutely put him on the shortlist of people who are likely to run in 2024," Mulvaney said during a webinar hosted by an Irish think tank.
……….
Why the media is reporting different figures
"The Guardian uses the data collected and analysed by the Associated Press (AP) news agency as the source for when we will call election results. There are a number of other highly reputable election decision desks in US media, including NBC, Fox News and others. They may call races earlier or later than AP. US networks obviously use the decisions from their own desks – other channels may chose to follow one, or wait for two desks to call a state before they count it."
Read more on The Guardian 
……….
It's not just about the presidential, Senate and House races. A lot of states were asking residents to vote on iter issues – one being abortion. 
Kate Smith from CBS News looks ar two different outcomes in Colorado and Louisiana. She writes: 
"In Colorado, voters protected access to abortion later in pregnancy, striking down a ballot measure that would have banned nearly all abortion procedures after 22 weeks of pregnancy. But in Louisiana, anti-abortion rights groups saw a major victory: 62% of voters approved a constitutional amendment that clarifies the state's Declaration of Rights does not protect the right to an abortion, an addition that would make it nearly impossible to keep abortion legal in the state if Roe v. Wade was overturned.
Those starkly different positions — in one state maintaining expanded access to abortion and another moving towards a complete ban — highlight what Elizabeth Nash, interim associate director for state policy at the Guttmacher Institute, called a "divided country." They also offer a preview of how states may react if the Supreme Court decides to reverse Roe v. Wade, the 1973 decision that legalized abortion nationwide."
Read it here: CBS News – Abortion ballot measure results show starkly divided opinion on reproductive issues
……….
Trump's Tweets get flagged for misinformation
Twitter flagged more of Trump's tweets for pushing misinformation about the election results. The president shared a tweet thread this evening trying to "claim" multiple battleground states that he has not won. Obviously, those "claims" have no legal standing in a US election.
…….
Nevada result TODAY
The Nevada result should come through today. It is expected at lunchtime in the US, around 5pm in the UK.
…….
One state away for Biden
Based on the states that AP has called, Biden needs just one more state to get over the 270 threshold in the Electoral College to be declared the winner.
……..
Biden makes history
Joe Biden has won more votes than any US presidential candidate in history – but the race for the White House remains too close to call.
……..
Quick look at the key States!
……..
This is so confusing. https://t.co/xgU41fnw1s

— David Corn (@DavidCornDC) November 5, 2020
……..
Election 'tarnished' by fraud claims – international observers
An international observer mission says the US elections were "tarnished by legal uncertainty and unprecedented attempts to undermine public trust".
The Organization for Security and Co-operation in Europe (OSCE) said the vote itself was "competitive and well managed" despite the challenges presented by Covid-19.
But, it said, "at the same time, the campaign was characterised by deeply entrenched political polarisation that often obscured the broader policy debate and included baseless allegations of systematic fraud".
Read more here
……..
Trump supporters protest outside Arizona poll centre
A crowd of some 200 Republican supporters descended on the Maricopa County Recorder's Office as staff continued counting ballots overnight in the state of Arizona.
The protesters were responding to claims on social media that votes likely to be for Donald Trump would not be counted.
There is no evidence for this. Officials have reiterated that they are following procedures and counting all votes.
Watch the video on BBC News
……..
It's just after 05:30 am GMT: This is where the race to 270 stands
Democratic presidential nominee Joe Biden leads the race for the presidency with 253 electoral votes. President Trump has 213 electoral votes. 
Trump's campaign is considering taking legal action in Arizona and Nevada as votes are still being counted.
Overnight Joe Biden claimed he was on the road to victory. After the results of Michigan came in.
As it stands if he wins in Pennsylvania he will be the next president of the United States. 
However, incumbent President Trump is not going to go quietly. He is prepared to challenge every decision and every vote in the Supreme court, having already filed two lawsuits.
Wednesday 4th November 2020
Biden thanks and asks for calm during his speech 
Democratic presidential nominee Joe Biden acknowledged the historic nature of the election and how more than "150 million people cast their votes" this year during a speech in Wilmington, Delaware.
Biden wins Michigan
Joe Biden will win Michigan.
There are 16 electoral votes at stake in Michigan. It takes 270 electoral votes to win the 2020 presidential election.
"We are campaigning as Democrats, but I will govern as an American president," Biden said. "The presidency, itself, is not a partisan institution. It's the one office in this nation that represents everyone and it demands a duty of care for all Americans and that is precisely what I will do." 
Trump campaign raising money for legal challenges
President Trump's campaign is raising money for possible legal challenges in close states, offering to match contributions by 1000%, according to an email blast sent early Wednesday.
……………………….
Nevada takes a break
BREAKING Nevada's secretary of state says they won't post any further results today – to give counties breathing room to tally their remaining ballots.
Very tight in Nevada – we won't know until at least tomorrow what the result is. Biden may well need it to win.
……………………….
Trump campaign statement on Wisconsin 
Down 20,000 votes in Wisconsin but within a 1% margin, the Trump campaign announces they WILL request a recount. "The President is well within the threshold to request a recount and we will immediately do so."
Trump Tweets
The President is tweeting once again to complain votes are being counted. 
https://twitter.com/realDonaldTrump/status/1324032541544927233
……………………….
Michigan Latest – heading towards democrat
Breaking from #Michigan President Donald Trump's  lead has just dropped from 500k votes to 60k – overnight counting of mail-in votes is shifting the tide towards to #BidenHarris
……………
All eyes on the Midwest
The election is far from over with millions of votes outstanding in key states like Pennsylvania, Wisconsin and Michigan — ballots that were cast before Election Day that have yet to be counted. Pennsylvania has counted 39% of the mail-in ballots it has received, according to the state.
……………………….
The Race to Victory
The race is boiling down to just a handful of states: Arizona, Georgia, Wisconsin, Michigan and Pennsylvania.
Arizona appears to be trending toward Biden, which means the Democrat would have to win two of the three 2016 "blue wall" states – Wisconsin, Michigan and Pennsylvania – to secure victory.
……………………………
Counting underway in Arizona and Georgia
Joe Biden appears to have made significant gains in Arizona, a state which Trump won in 2016. Georgia appeared at a standstill as officials in Fulton County, which includes Atlanta and its populous suburbs, said they would resume counting at resume at 8 a.m. ET.
……………………..
The President Claims Fraud
The president makes baseless claims of fraud and says he will launch a Supreme Court challenge even though millions of votes are still to be counted.
Tuesday 3rd November 2020
LIVE ELECTION UPDATE
………………………………………….
Biden lashes out Trump
Joe Biden's campaign team has responded to President Trump's premature statement of victory.
Biden for President Campaign Manager Jen O'Malley Dillon said Trump's statement about the legitimacy of yet-to-be-counted ballots "was outrageous, unprecedented, and incorrect".
"It was outrageous because it is a naked effort to take away the democratic rights of American citizens," she said.
……………………………………..
Joe Biden will win Minnesota.
There are 10 electoral votes at stake in Minnesota. It takes 270 electoral votes to win the 2020 presidential election.
…………………….
President Trump will win Florida.
There are 29 electoral votes at stake in Florida. It takes 270 electoral votes to win the 2020 presidential election.
……………….
President Trump will win Idaho.
There are four electoral votes at stake in Idaho. In the 2020 presidential election.
…………………
THE POLLS GOT IT SO WRONG
We still can't call who will win the election – the only thing we are sure about is that it's not been a sweeping landslide victory like Joe Biden expected or hoped for.
It will go down to the Industrial states where Trump is very popular. But will the country hold out for a result until Friday?
……………..
Trump wins Ohio
President Trump will win Ohio.
There are 18 electoral votes at stake in Ohio. It takes 270 electoral votes to win the 2020 presidential election.
Joe Biden will win Virginia.
There are 13 electoral votes at stake in Virginia in the 2020 presidential election.
……….
04:32
President Trump will win Wyoming.
There are three electoral votes at stake in Wyoming. It takes 270 electoral votes to win the 2020 presidential election.
………………
Biden wins Washington state
Joe Biden will win Washington State.
There are 12 electoral votes at stake in Washington. It takes 270 electoral votes to win the 2020 presidential election.
………………….
03:52
Joe Biden will win Oregon.
There are seven electoral votes at stake in Oregon. 
………….
President Trump will win Missouri.
There are 10 electoral votes at stake in Missouri. It takes 270 electoral votes to win the 2020 presidential election.
………………………..
Biden will win Illinois.
There are 20 electoral votes at stake in Illinois. It takes 270 electoral votes to win the 2020 presidential election.
…………..
Joe Biden will win New Hampshire.
There are four electoral votes at stake in New Hampshire. It takes 270 electoral votes to win the 2020 presidential election.
……………………
Trump will win Utah
President Trump will win Utah.
There are six electoral votes at stake in Utah. It takes 270 electoral votes to win the 2020 presidential election.
…………………
CAROLINA GOES TO BIDEN
Biden projected to win North Carolina 
Biden projected to win South Carolina
A total of 55 Electoral votes.
………………..
President Trump projected to win Kansas
President Trump will win Kansas
……………………
It could take days to call a winner
Because of unprecedented levels of postal ballots and early voting due to the coronavirus pandemic, it still may take some time until we get results tonight and final results may look different to what early results are showing.
Since the beginning of the pandemic, supporters of Democratic nominee Joe Biden have shown a strong preference for mail-in voting. Most of President Trump's supporters said they wanted to vote on Election Day. States count these different types of votes in very different ways.
………………
Divided America
America feels polarised this year more than any other year. We will get the first idea of who will be the next president of the United States, later tonight. Stay tuned to our page throughout the night and we will bring you the best picks and all the breaking news tonight.
………………………..
……………..
02:52
Trump projected to win Alabama
The southern state has long been a safe bet for Republicans, so it doesn't tell us a huge amount more about the race to the White House.
……………..
02:25
Biden projected to win Connecticut
Joe Biden is projected to win in the state of Connecticut.
The Constitution State has voted Democrat in every race since 1992.
……………..
02:18
South Dakota projected for Trump
Donald Trump is projected to have won in South Dakota.
Home to America's iconic Mount Rushmore, the state has voted Republican in every election since 1968.
……………..
02:04
Biden projected to win New York
Joe Biden is projected to win in New York.
Trump's former home state has been a Democratic stronghold for three decades. He lost New York to Hillary Clinton in 2016
……………..
02:01
Trump projected to win Arkansas
Donald Trump is projected to win Arkansas. The state has voted Republican in every race since 2000.
01:50
Polls are about to close in a number of important states.
At 02:00  polls will shut in Arizona, Colorado, Kansas, Louisiana, Michigan, Nebraska, New Mexico, New York, North Dakota, South Dakota, Texas, Wisconsin and Wyoming.
Polling indicates that Arizona could go for Biden, but Democrats have their eyes on an even bigger prize. If Texas, with its 38 electoral college votes goes to Biden, the path to victory for Trump becomes almost impossibly narrow – and, the US political map will be remade.
01:09
More projections
Joe Biden is now projected to win Delaware, Maryland, Massachusetts and New Jersey, as well as the District of Columbia.
Donald Trump is projected to win Oklahoma.
……………..
00:57
Florida closes in
81% of the vote counted in Florida – New York Times predicts Trump 95% likely to win Florida. 
If Trump wins Florida it doesn't guarantee a presidential win. 
Florida is currently swinging back and forth between Trump and Biden.
……………..
00:47
House race
Republican Byron Donalds wins House race in Florida
……………..
00:38
Trump wins West Virginia
Trump has won the state of West Virginia, according to a race call by the AP.
……………..
00:12
Biden wins Vermont
AP says Biden has won the state of Vermont. That's three Electoral College votes for Biden.
……………..
00:09
Trump wins Kentucky
Donald Trump has won the state of Kentucky, according to a race call by the AP.
……………..
23:50
White House puts up a metal fence
An 8-foot-tall metal fence has been built surrounding the blocks around the White House. The fence is "non-scalable" and Secret Service agents are patrolling the area. 
……………..
23:48
Results soon
Should start getting results coming in about an hour.
……………..
23:45
Trump's strong lead
Trump still has a strong lead in two red states – Indiana and Kentucky – although one county in Kentucky is currently blue while it was strongly red last time …
BUT it's still early!! 
……………..
23:10
First polls close
The first polls in the 2020 election have officially closed, marking the beginning of the end of a record-breaking day in the United States. 
As of 6 pm Eastern Time on Tuesday, polling stations in Indiana and Kentucky officially closed. But anyone still in the voting lines in both states will be able to cast their votes.
……………..
03/11/2202 – 21:30
Key points so far
FBI has launched an investigation after reports in some parts of the US, people have received automated calls telling people not to vote today. Officials have told people to ignore the calls and continue voting. 

Results in North Carolina are set to be delayed by at least 45mins after four locations were delayed this morning, leading officials to expand opening times at the sites. 

Joe Biden is currently ahead in the polls, although the numbers are much tighter in the battleground states.

The US looks set for its biggest voter turnout in over a century, although varying rules across the states mean some will not finish counting ballots on the night. 
……………..
Pennsylvania is the key state
This year perhaps the most important battleground state is Pennsylvania, which provides a meaty 20 electoral votes and could provide an early indication of whether other Rust Belt states will swing for Trump or for Biden. If Trump can notch a win there — and by extension potentially Michigan or Wisconsin — it would put him on a very strong path to a second term. 
……………..
Trump heads to headquarters in Arlington
President Trump left the White House a short time ago and arrived at his campaign headquarters in Arlington, Virginia, according to the press pool travelling with the President.
The motorcade rolled out of the White House down 17th Street and took I-66 across the river to Arlington, taking the exit for Rosslyn. We passed a large group of Trump supporters as we rolled through the streets. They appear to be waiting outside HQ.
Trump and Vice President Mike Pence are expected to spend Election Night at the White House.
…………………
Facebook rejects 2.2M ads to prevent voting fraud
A total of 2.2m ads on Facebook and Instagram have been rejected and 120,000 posts withdrawn for attempting to "obstruct voting" in the upcoming US presidential election, Facebook's vice president of global affairs and communications Nick Clegg has said.
In addition, warnings were posted on 150m examples of false information posted online, the former British deputy prime minister told French weekly Journal du Dimanche on Sunday.
……………
Global Impact of the US Elections 
What the next US president does or doesn't do over the next four years will have a profound impact on the whether the world is able to avert the worst effects of climate change, scientists, policy makers and activists say.
……………….
Biden leads
Biden leads in all the states Hillary Clinton won in 2016 by more than 5 points. He is also ahead in a bunch of contests that Trump won in 2016.
These include (in order of descending Biden edges): Wisconsin, Michigan, Nebraska's 2nd Congressional District, Pennsylvania, Arizona, Maine's 2nd Congressional District, Florida, North Carolina, Georgia and Iowa.
If Biden were to win all of these contests, he'd accumulate 357 electoral votes. That's well more than the 270 necessary for victory.
……………….
Biden's final appeal to black voters
Democrat Joe Biden has been making a specific bid for black support as the campaigning nears its end. 
On Sunday he was in Philadelphia – within the crucial battleground state of Pennsylvania – to take part in a "souls to the polls" event, which is aimed at encouraging black churchgoers to vote. 
Biden spoke on how the pandemic has impacted black people. 
"Every single day we're seeing race-based disparities in every  aspect of this virus," Biden said at the event, calling Trump's handling of the pandemic "almost criminal." He said the pandemic was a "mass-casualty event in the black community." 
……………….
Early voting figures skyrocket
More than 94 million votes have already been cast, according to the US Elections Project.
This site is run by Michael McDonald, a professor at the University of Florida who specialises in early voting, and tracks the number of votes cast by state and overall.
According to his estimates, California has cast the most votes, 11 million.
Next is Texas, with 9.7 million, followed by the swing state of Florida, with 8.7 million so far.
The number of people who've voted early so far is also already 68% of the total number of people who voted in the election in 2016, putting the US on path to record voter turnout.
Get full statistics on US Elections Project
……………….
 What's at stake globally if Donald Trump's presidency ends? Or if it continues? Nation by nation,
WTX News reporters look at how #ElectionDay

is being watched, considered and assessed.
………………………
02-11-2020 
Biden leads
Former Vice President Joe Biden continues to lead President Donald Trump nationally and in the swing states that matter. There are some who dismiss the polls because of their perceived inaccuracies in 2016.
But while Trump certainly still has a chance of winning, he'll need a wider polling miss this year than in 2016 to win a second term in office.
…………………
Trump Michigan rally
President Trump used his final rally in Michigan to make a bold prediction: he's going to win the state, and he'll do so easily.
Trump arrived in Grand Rapids Mich., for the midnight event, before throwing a few "Make America Great Again" hats into the crowd of supporters who came out despite temperatures in the low 40s.
"We're gonna win the state of Michigan so easily," Trump said. Recent polling data suggested he was trailing Democratic presidential candidate Joe Biden in the state.
…………………….
96 million Americans have already voted 24 hours before election day
More than 96 million Americans have voted nationwide with one day left until Election Day, according to a survey of election officials by CNN, Edison Research and Catalyst.   
These votes represent more than 45% of registered voters nationwide. Eighteen states and Washington, DC, have seen more than half of their registered voters cast ballots already.
……………………
Biden could get more 300 Seats 
As The New York Times' Nate Cohn points out, Biden would get more than 300 electoral votes if the 2016 errors repeated themselves exactly in 2020.
It's not as if Biden would still be ahead by a lot in some pivotal states with a 2016-like error.
Even so, he would be ahead by at least 2 points in states totalling 270 electoral votes if the 2016 polling errors repeated themselves exactly.
………………….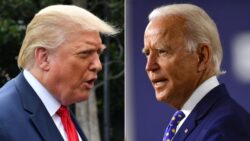 Election day jargon
Bellwether state: Places like Ohio and Missouri where voters have proven reliable at choosing the national winner
Exit poll: In-person interviews with voters as they leave their polling locations. Only a small number of voters are interviewed, so the exit poll result can turn out to be different to the official count.
Swing state or battleground state: These states lack a clear party affiliation, meaning they are up for grabs for both Democratic and Republican candidates.
Electoral college: Each state gets a number of electors, roughly in proportion to its population. In most cases, whichever candidate wins a state also wins all that state's electors, who meet later to choose the president and vice-president. Because there are 538 electoral college votes, each candidate needs 270 to win.
…………
Pre-Election Day vote surpasses two-thirds of all 2016 ballots cast
With just one day until Election Day, pre-election voting has now surpassed two-thirds of all ballots cast during the 2016 presidential election.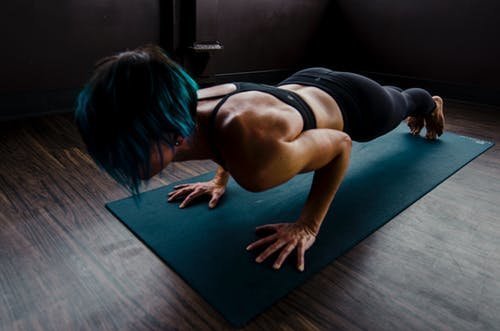 Florida (29)
Georgia (16)

Iowa (6)

Maine (1 )
North Carolina (15)

Ohio (18)

Texas (38

)
We expect these to be confirmed Red
Alabama (9) 

Arkansas (6)

Idaho (4)

Kentucky (8)

Louisiana (8)

Mississippi (6)

Nebraska (4 ) 

North Dakota (3)

Oklahoma (7)

South Dakota 

Tennessee (11)

West Virginia (5)

Wyoming (3)
Trump is ahead in these states but it will go down to the wire
Alaska (3)

Indiana (11)

Kansas (6)

Missouri (10)

Montana (3)
South Carolina (9)

Utah (6)
We expect these to be confirmed blue
California (55)

Connecticut (7)

Delaware (3)

Dist of Columbia (3)

Washington (3)

Hawaii (4)

Illinois (20)

Maine (1 )

Maryland (10)

Massachusetts (11)

New Jersey (14)

New Mexico (5)

New York (29)

Oregon (7)

Rhode Island (4)

Virginia (13)

Vermont (3)
Washington (12)
Biden is ahead in these states but it will go down to the wire
Arizona (11)

Michigan (16)

Minnesota (10)

Nebraska (1)

Nevada (6)

New Hampshire (4)

Pennsylvania (20)

Wisconsin (10)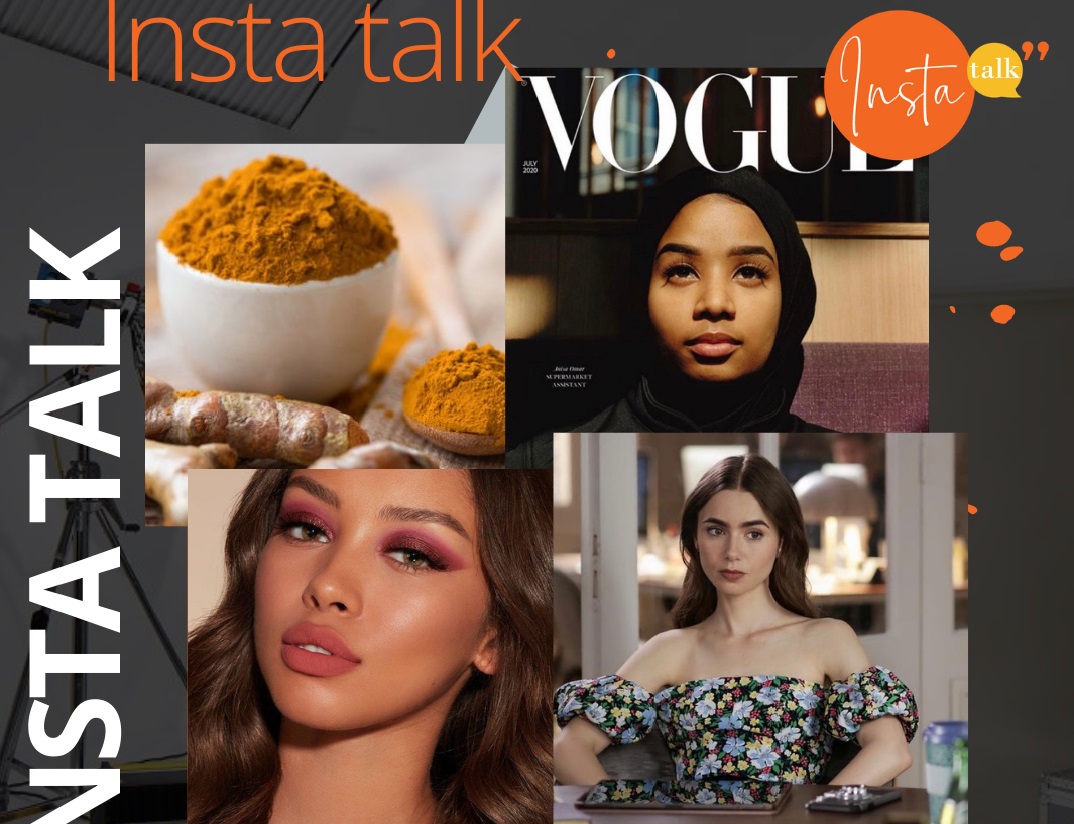 President Donald Trump is currently trailing in most polls and even if he does eventually lose he will refuse to accept the legitimacy of the result, according to Professor Richard Johnson, a lecturer in US Politics and Policy at Queen Mary University. The professor says Trump will remain a potent force politically for many years to come. 
Read more on WTX News
………………
The Covid Election
No matter how many rallies President Donald Trump holds in these final days before November 3 and no matter how many times he insists that the country is "rounding the corner" on Covid-19, the facts of the virus make clear he is wrong.
More than 99,000 new cases of the virus were reported on Friday, the highest single-day total since the virus began in earnest in mid-March. Of the seven highest daily numbers of new cases in the United States, and almost 250,000 deaths.
You can see the disparity between the two giants of US media, Fox News is desperately trying to rally Trumps supporters to try that bit more and CNN is showing Biden in the lead
KEY THINGS TO KNOW
In the US, to become president, you don't actually need to win the popular vote. Instead, candidates are aiming to win the majority in something called the electoral college.

Due to the pandemic, there has been a spike in voting by mail more than in previous elections. Counting postal votes can take more time, and some states won't start until polling day, so there will almost certainly be delays for some results. 

And because of this surge in postal votes, a candidate who takes an early lead may end up being overtaken as postal or in-person votes are tallied. So be wary of the numbers. 
Tuesday's moment of destiny — and what could turn into a prolonged count owing to the crush of mail-in votes
A poll of Pennsylvania voters released Monday found that Joe Biden's lead over President Trump in the key battleground state has shrunk in the final days of the race.
Insta talk is a weekly social media lifestyle show that brings cultures of the world into a social show with Influencers, covering lifestyle issues, fashion and discussing international and global issues on a local level.
Leave a comment