The national polls
The latest polling average puts Biden ahead of Trump nationally.
While the national poll tracker is a poor indicator of how the crucial swing states will sway the election, a strong polling lead across the country can point to how the race will develop.
US elections poll tracker is keeping an eye on the rolling 14-day averages of the polls in eight key states that will be vital in the race for the White House.
It currently has Biden ahead in Florida, Pennsylvania, Michigan, North Carolina, Arizona, Wisconsin and Iowa. Trump retains a lead in Ohio. But, a big note of caution here – at a lot of those Biden leads are well within the polling margins of error.
……………………………………….
A nation divided, but agree on one thing
Americans have bought nearly 17m guns so far in 2020, more than in any other single year, according to estimates from a firearms analytics company.
Gun sales jumped across the US in spring, driven by pandemic fears, and spiked even higher in the summer, during mass protesting against racial injustice – prompted by the killing of George Floyd and other black Americans.
"By August, we had exceeded last year's total. By September, we exceeded the highest total ever," said Jurgen Brauer, the chief economist of Small Arms Analytics, which produces widely-cited estimates of US gun sales.
The estimated number of guns sold in the US through the end of September 2020 is "not only more than last year, it's more than any full year in the last 20 years we have records for", Brauer said.
The previous record for firearms sold was in 2016 when Hillary Clinton ran against Donald Trump for the presidency. Clinton endorsed a strong gun-control platform.
The rise in gun sales comes amid rising tension and intense political polarisation. Walmart – because on "the current unrest" – have removed gund and ammunition from display in stores this week as a "precaution" against theft if stores are robbed, according to the Wall Street Journal.
Read the full story on WTX News
……………………………………….
Unions to strike if Trump refuses election results
US unions have begun discussions of a general strike if Donald Trump refuses to accept an election result that shows Joe Biden has won.
Such a move would be unprecedented in the modern era. There hasn't been a general strike in the US since 1946 – and that was restricted to Oakland, California.
The local labour federation in Rocester, New York, was the first union group to officially support the idea. Union federations in Seattle and in western Massachusetts have followed suit, approving resolutions saying a general strike should be considered if Trump seeks to subvert the election outcome.
Dan Maloney, president of the Rochester-Genesee Valley Area Labor Federation, said his 100,000-member group adopted the resolution to get people discussing the idea – from local unions to the AFL-CIO, the nation's main labour federation which represents more than 12.5 million people.
On 8 October, the Rochester federation voted to support preparing for and holding "a general strike of all working people, if necessary, to ensure a constitutionally mandated peaceful transition of power as a result of the 2020 presidential elections.". The union leaders voted to stand "firmly in opposition to any effort to subvert, distort, misrepresent or disregard the final outcome" of the election.
Read more of Steven Greenhouse's report here
……………………………………….
Battleground Pennsylvania
Despite how close we are to Election Day, there are still states where people are bickering over how to conduct the election.
Officials have urged local election offices to begin counting mail-in ballots on Election Day, after several Republican-led counties in the battleground state said they would not start counting the votes until a day later.
Ealier in the week, Trump said that an extended period of counting mail-in ballots would be "totally inappropritate" and an overall winner should be declared on Tuesday night after the polls close.
At least three Republican-run counties in Pennsylvania have said they will not begin counting votes until next Wednesday, in part because of lack of staff. Talks between the state's Democrats and Republicans to allow more time to handle the sharp increase in mail-in balloting this year were unsuccessful.
The US supreme court ruled on Wednesday that Pennsylvania could count mail-in ballots that are postmarked by Election Day and received up to three days later, rejecting a Republican effort to have late ballots thrown out.
……………………………………….
Deadly Hurricane Zeta, will it impact vote?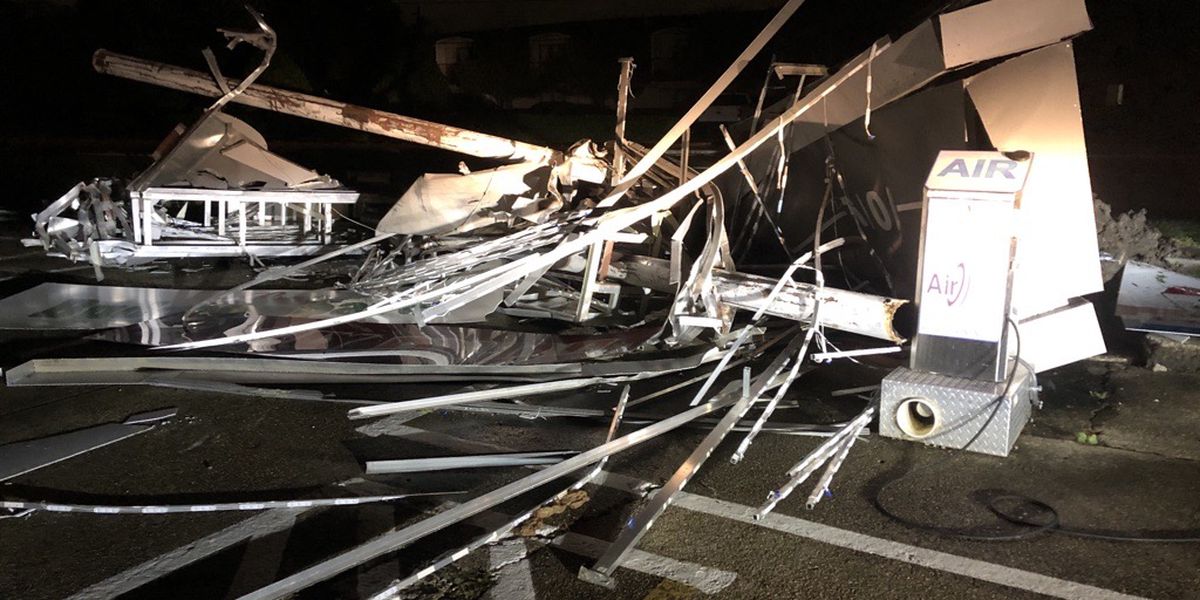 Hurricane Zeta has wreaked havoc across southern states of the US, killing at least six people and leaving 2.6 million without power. Zeta brought damaging winds of 100mph across states including Louisiana, Mississippi, Alabama and Georgia, while flooding also occurred.
And as bad as the 2020 hurricane season has been, it isn't over. Forecasters said disturbed air off the northern coast of South America could become a tropical depression and head toward Nicaragua by early next week.
……………………………………….
Will Democrats flip the Senate?
There's more at stake this election than just electing a president. There's a possibility that the Democrats might entrench their position in the House of Representative and flip the Senate.
Democrats aren't just playing in red states and districts; they're seriously competitive in many of them. Inside Elections now projects Democrats to pick up a net gain of 14 to 20 seats in the House, building on their historic 2018 midterm gains to grow their House majority, and a net gain of four to six seats in the Senate, which would be enough to flip the chamber.

Inside Elections has shifted three Senate races in Democrats' favor: Alaska and the two Georgia races. Both are red states that Trump carried in 2016. But in Georgia particularly, Trump is struggling to match his margin from four years ago, with some public polls showing him trailing Biden, who visited the Peach State this week.

The question in many traditionally red districts this year, with Trump on the ballot, was whether voters would take their anger out on Trump, and only Trump, continuing to vote Republican down the rest of the ticket.

But given how closely most down-ballot Republicans have stood with Trump over the past four years and how nationalized House races have become, more of them are now at risk of going down with the President.
……………………………………….
Trump finally goes to bed
The president went on another late-night Twitter spree but it looks like he may have finally gone to bed.  Trump hasn't tweeted since around 3 am. Here were his last couple of messages for the American people.
https://twitter.com/realDonaldTrump/status/1322070135524495360
https://twitter.com/realDonaldTrump/status/1322065847893020672
https://twitter.com/realDonaldTrump/status/1322065015575400448
……………………………………….
Biden slams Trump on Covid
"Donald Trump has waved the white flag, abandoned our families, and surrendered to this virus."
Democratic Joe Biden slammed the president's campaign rallies, saying they are spreading more than just Covid-19. Biden says they are dividing the nation politically. "Donald Trump just had a super-spreader event here again," Biden told supporters in Tampa, Florida. "They're spreading more than just coronavirus. He's spreading division and discord."
……………………
FOLLOW US ON SOCIAL MEDIA AND SHARE WTX NEWS WITH YOUR FRIENDS AND FAMILY:
Facebook – Please like our page
Twitter – Twitter updates available in English and Arabic. Please follow us and we would love to hear from you
Instagram – Follow our pages in English and Arabic
Leave a comment