Pfizer Covid-19 vaccine: What we know so far
Boris Johnson will hold a No 10 Press Conference at 5 pm today. 
The UK has become the first country to approve the Covid-19 vaccine by Pfizer and BioNTech, and it has so far ordered enough doses to vaccinate 20million people or a third of the UK population.
Matt Hancock confirmed the NHS will be vaccinating people against Covid-19 with the world's first approved jab next week, bringing hope the pandemic is coming to an end. 
The Pfizer-BioNTech jab is being authorised for emergency use and is now busy setting up mass clinics run by the NHS and military after ordering enough doses to vaccinate 20 million people.
Matt Hancock declared Britain will be through Covid-19 "by spring" after the first people are given the two-dose vaccine from Monday. 
The RNA jab has shown to be 95% effective and works in all age groups. The government already had a plan in place to decide which priority groups will get it first. 
Care home residents, as well as care home and hospital staff, are top of the list, followed elderly and vulnerable Britons, according to guidance that was previously published. Most people will not get a jab until 2021.
It is expected that vaccination clinics will run seven days a week and be set up in places such as NHS Nightingale Hospitals. 
The first jabs will be given next week after the first 800,000 does arrive from Pfizer's manufacturing centre in Belgium. 
Hancock told Sky News: "This is fantastic news. The MHRA, the fiercely independent regulator, has clinically authorised the vaccine for rollout.
"The NHS stands ready to make that happen.
"So, from early next week we will start the programme of vaccinating people against Covid-19 here in this country."
Who are in priority groups?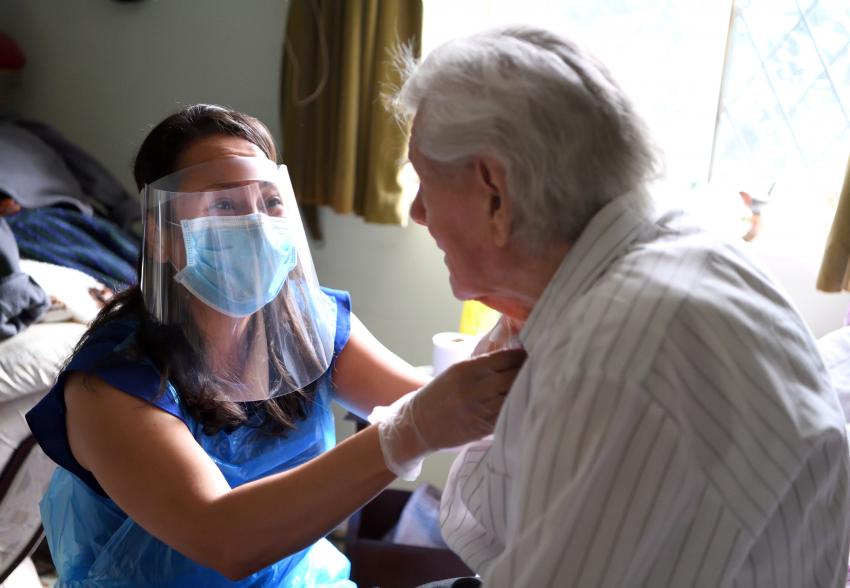 Matt Hancock said vaccinations will start with the most elderly, people in care homes and their carers, before coming down the age range, with NHS staff and the clinically extremely vulnerable also high on the priority list.
Updated guidance will be published on Wednesday. The speed of the rollout depends on how fast Pfizer can manufacture and deliver the vaccine.
According to the Joint Committee on Vaccination and Immunisation (JCVI) guidance published in September, care home residents and staff will be the first to get an approved Covid-19 vaccine.
Those over 80 and health and social care staff will be second in line, followed by people aged over 75.
would then be given to people 70 years of age and over and clinically extremely vulnerable individuals, excluding pregnant women and those under 18 years of age
They will be followed by those over 65 and adults aged 18-65 in an at-risk group.
The final priority groups will be over-60s, over-55s and over-50s before it is given to the general population, likely based on priority factors such as age and underlying health conditions.
But that's not likely to happen for months. 
Mr Hancock has previously said the vaccine would not be compulsory for children and that uptake would be voluntary.
Is the vaccine safe?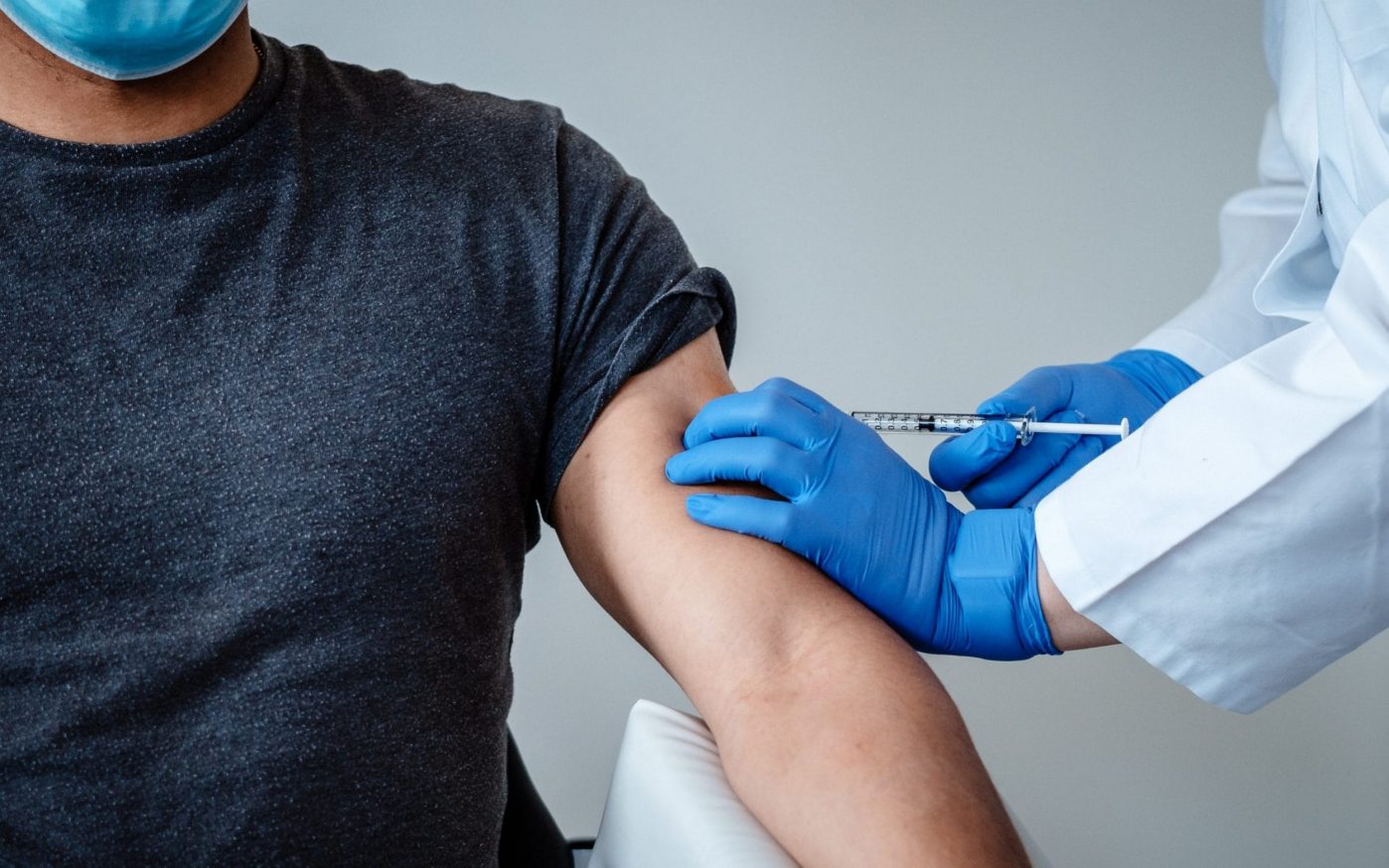 For some people, including those with weak immune systems, they will not be able to have a vaccine due to the risk it could pose to them.
Pfizer and BioNTech said they have found no serious safety concerns after testing the vaccine on 43,500 people in six countries.
Mild side effects, including aches and fevers, have been reported.
The vaccine must be approved by regulators in each country where it is to be used. Pharmaceutical firms have started manufacturing before final approval has been granted.
How many doses does the UK have – and how much will it cost?
More than one vaccine could be used in the UK and jabs developed by Moderna and AstraZeneca/Oxford University could be given approval soon.
The Government has ordered 300million doses from six different companies.
It has ordered 40million doses of the Pfizer vaccine, enough to vaccinate a third of the UK population. It is expected around 10million doses will be available for use in the UK shortly for priority groups. The NHS will provide the vaccine for free. Pfizer jab is reported to be about £15 a dose.
How long will protection last?
It is currently unknown how long protection will last. But Pfizer has said it is likely that it will be a yearly or seasonal jab, similar to the flu.
In a new report, scientists have warned that vaccine-makers must prepare for the possibility that Covid-19 could mutate and become resistant to vaccines.
What is the mass vaccination plan?
Matt Hancock said there would be "three modes of delivery" of the vaccine. Hospitals, mass vaccination centres and GPs and pharmacists will offer the jab to those most in need.
He said: "Fifty hospitals across the country are already set up and waiting to receive the vaccine as soon as it's approved, so that can now happen."
The Health Secretary had previously said mass vaccination clinics would run seven days a week, with help from the military, when the vaccine is rolled out. In addition, NHS leaders have said there will be teams sent to vaccinate care home residents and workers.
Why are two jabs necessary?
The Pfizer vaccine will require two doses, 21 to 28 days apart. Two doses are necessary to make sure the vaccine is effective. For some vaccines, one dose is not enough to give people enough immunity from a virus and two doses will help to build more complete immunity. Many vaccines, including those for chickenpox and shingles, require two doses.
Complicated logistics
There are concerns that storing and transporting the Pfizer/BioNTech vaccine might prove to be difficult.
It must be stored at temperatures below -70C for it to remain stable and still work when it is injected. Otherwise, it could become chemically unstable and fail to work properly.
A dose cannot be taken out of a freezer more than four times on its journey from the manufacturing plant to the arm of the patient. Mr Hancock has acknowledged there would be "enormous complexity" in storing and administering the Pfizer vaccine.
What is the vaccine?
The RNA vaccine is being developed by New York-based Pfizer and the German firm BioNTech.Pfizer said it was 95% effective in preventing the disease during a large-scale clinical trial.
The vaccine trains the immune system to fight off Covid-19, using a fragment of the virus' genetic code. Part of the virus is created inside the body, and it is attacked by the immune system.
It would become the first RNA vaccine to be approved for use in people.
Are we coming to the end of the pandemic?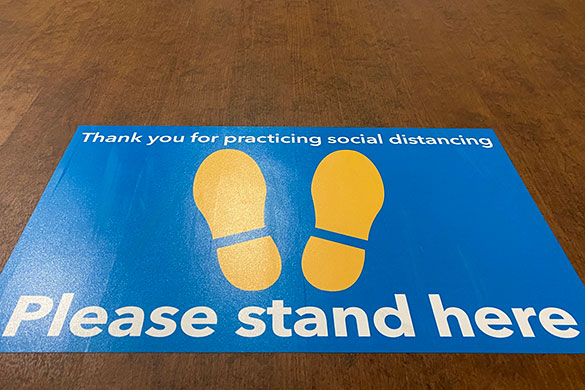 A vaccine is seen as the best chance for the world to get back to normality amid a global pandemic which has killed nearly 1.5million people and upended the global economy.
Whilst the vaccine is good news, Hancock said people must continue to follow social distancing and mask rules, and not let their guards down.
He said: "We can now see the way out and we can see that by the spring we're going to be through this. But let's not let up and lose our resolve now.
"Let's hold on to it, look after ourselves, follow those rules, and then we'll get through this as safely as we can."
Experts have warned that face masks, social distancing and other measures will likely last well into 2021.
Boris Johnson will hold a No 10 Press Conference at 5 pm today. 
……………………
FOLLOW US ON SOCIAL MEDIA AND SHARE WTX NEWS WITH YOUR FRIENDS AND FAMILY:
Facebook – Please like our page
Twitter – Twitter updates available in English and Arabic. Please follow us and we would love to hear from you
Instagram – Follow our pages in English and Arabic
Leave a comment